Elvis Presley romanced his Blue Hawaii co-star Joan Blackman in 1961 and "wanted to marry" her, while he was dating Priscilla Beaulieu.
But that wasn't why Joan turned him down, even though they were living together as a couple at the time.
One glance at Joan Blackman in 1961 and you could be forgiven for thinking you were looking at Priscilla.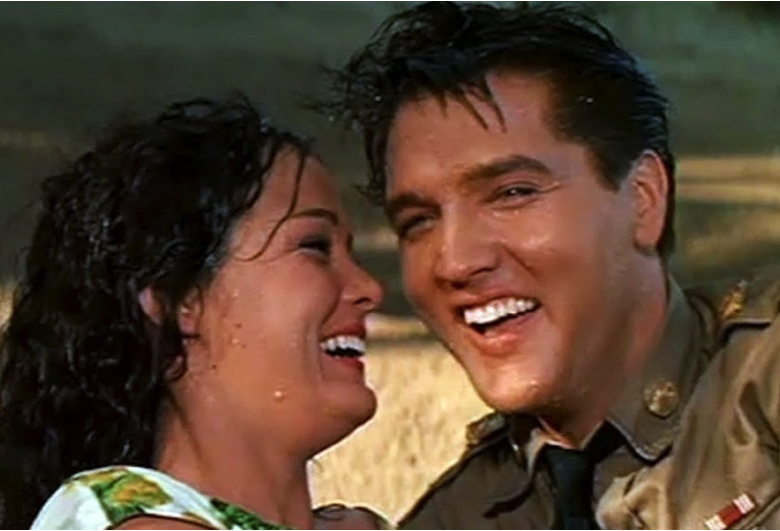 Both share sharp elfin features and raven hair. Elvis was apparently so smitten when he met her in Hollywood just before he started his military service in 1958 that he repeatedly pursued her and "begged" her to appear in his movies. In the end she did, playing his girlfriend in Blue Hawaii. Their chemistry was so strong, she was brought back for Kid Galahad the following year. Off screen, Joan said they shared a "magical connection" and The King was planning to make her his wife.
In Blue Hawaii, Elvis sings one of his most iconic ballads to Joan, Can't Help Falling In Love With You – and the actress later revealed that is exactly what he did.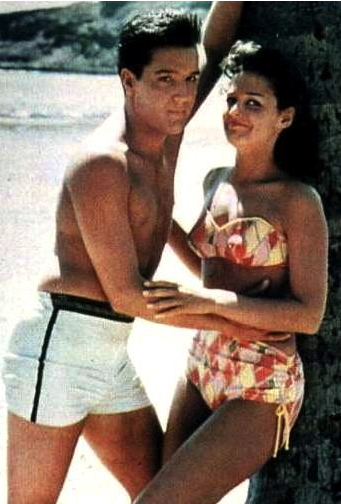 Joan said: "When we first set eyes on each other (in 1957), there was a spark, a magic in the air… There was just that special something between us, sometimes so warm and wonderful you could almost reach out and touch it."
She maintained she refused his repeated offers to help with her career: "I wanted parts because of my ability, not because I was dating Elvis."
She was then cast as local island girl Maile Duval in Blue Hawaii. Life imitated art as Elvis played a GI returning home from the army. Hollywood legend Angela Landsbury played his mother.
In a senational 1977 interview, Joan later described how the long-standing attraction with The King ignited on set.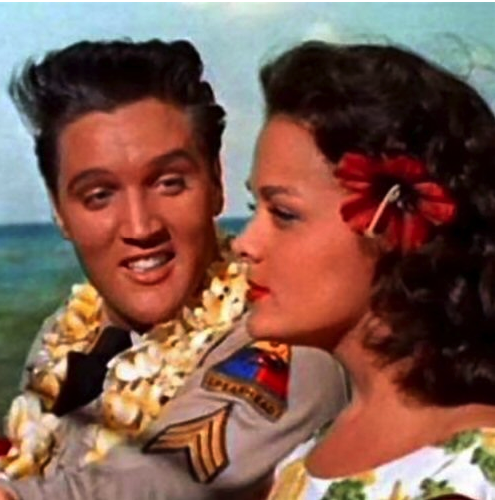 She said: "We had rooms next to each other in the hotel, and for weeks we just lived together.
"He really wanted me as his wife."
Although Elvis had left Priscilla Beaulieu behind in Germany, the press had already already started to speculate about their relationship.
This is all despite the fact that the star was officially still dating another Hollywood starlet at the time, Anita Wood.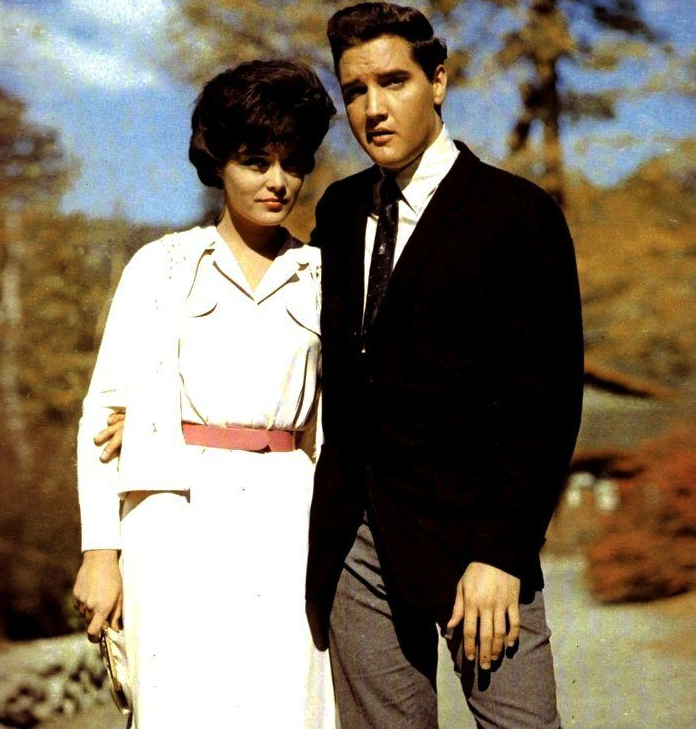 Anita had heard the rumours of on-set affairs with other actresses and seen images of teenage Priscilla. In increasingly heated exhanges and telephone calls, Anita demanded to know what was going on until she called off their relatiosnhip in 1962.
That same year Elvis was reunited with Joan on Sir Galahad.