Parents will do anything for their children. They will go every step of the way, leave no stone unturned, sacrifice their own dreams to make sure that ours get fulfilled.
A photographer shared a story of one such amazing father. Idris, was a cleaner and has three wonderful daughters. Ashamed of his job, he leaded a double life. He saved them from the truth because he wanted a life for them, where they wouldn't be looked down upon.
This is his heart-touching story –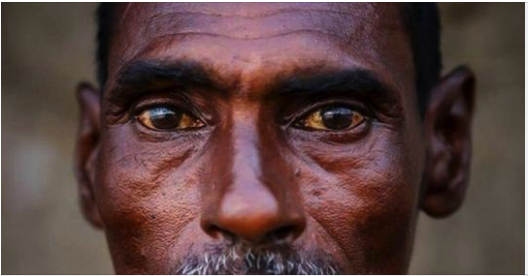 He worked as a cleaner but never told his daughters what his job was. The reason why he hid his job from his daughters was his "unconditional" love for them.
Idris – the poor man in question – made several sacrifices and faced many hardship because he wanted his daughters to 'live with dignity'.
The inspiring tale of Idris, which has now become a rage on the Internet, has touched a chord with thousands of nettizens ever since it was first posted by a multimedia journalist GMB Akash on his Facebook page, according to NDTV.
In the post, Idris reveals how he used to conceal from his daughters the fact that he did menial job of cleaning.
Whenever confronted by his daughters, he used to tell them that he was labourer. Not only this, to make them believe what he said, Idris used to bath in public toilet before going home in the evening.
Days after days, months after months, he made attempts to hide the truth from his daughters, and saved every single penny he could towards their education.
I wanted them to stand with dignity in front of people. I never wanted anyone to look down at them like everyone looked down at me. People always humiliated me," he was quoted as saying in the Facebook post.
However, one day he allowed his daughters to know what was a closely-guarded secret – his real job.
Idris further explains how he cursed himself after badly failing to arrange money for his daughter's admission into the college. It was then that his co-workers approached him and handed him their one-day income.
And, when he refused to take their money, they said, "We will starve today if needed but our daughter has to go to college," Idris recalls in the post.
"That day I didn't take shower. That day I went home like a cleaner," he adds in the post.
Incredibly, his hard work paid off. His daughter will hopefully pass out from the university soon. She and her other sisters have also taken up part time jobs so that their father doesn't need to work anymore.
While Idris made several sacrifices, his elder daughter too didn't forget to repay his father's friends who had come to their rescue when they needed most.
In the post, Idris explains how she often takes him to his work place and offers food to his co-workers.
Idris concludes by saying, "Now-a-days I don't feel I am a poor man. Whoever has such children, how can he be poor," he adds.
Here's is exactly what the journalist wrote in his Facebook post.