Amanda Scarpinati treasured a vintage black and white photograph of a nurse holding her when she was a newborn for many years.
The picture was taken in 1977 at a hospital in New York following Amanda's catastrophic accident.
Three-month-old Amanda had third-degree burns after falling from the sofa into a hot-steam humidifier. In the image, the nurse is trying her best to comfort the young girl while wrapping gauze around the child's head.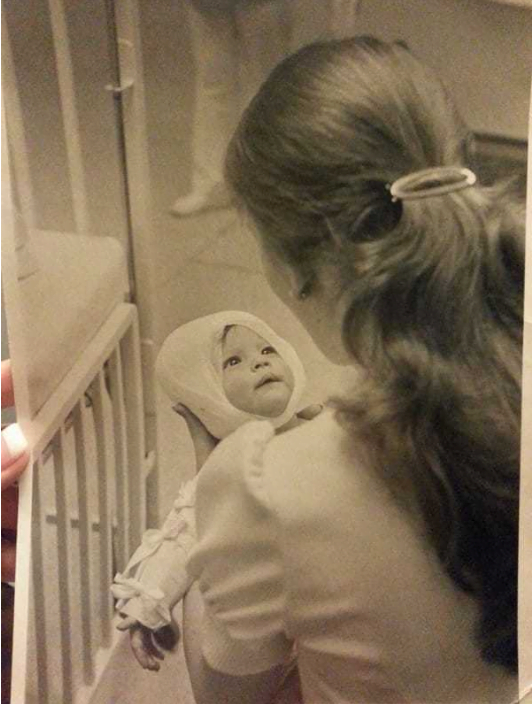 Amanda Scarpinati was transported in an ambulance with third-degree burns to Albany Medical Center in New York in 1977. She had slipped off the sofa and landed in a humidifier with heated steam.
She was cared for by a young nurse at the hospital. She is pictured cradling Amanda while affectionately grinning at her in the black and white pictures from that year.
Although Amanda healed from the tragedy, her burns caused her to endure unending bullying throughout her youth. "Growing up as a child, disfigured by the burns, I was bullied and picked on, tormented," Amanda explains "'I'd look at those pictures and talk to her, even though I didn't know who she was. I took comfort looking at this woman who seemed so sincere caring for me."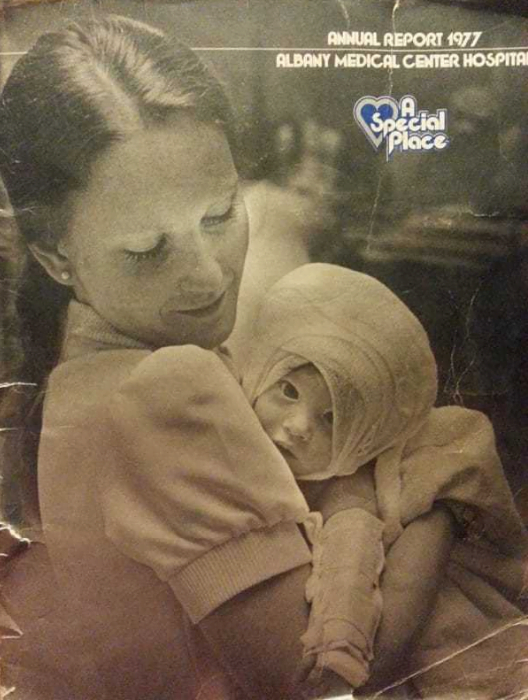 Amanda wished she could track down the nurse who had given her support and care during that trying period. Amanda went to social media after a 20-year search that yielded no results. On her Facebook page, she posted the photographs in black and white and wrote: "I would love to know her name and possibly get a chance to talk to her and meet her. Please share, as you never know who it could reach."
The following day, she received the message she had been waiting for after her post went viral. Susan Berger was recognized by Angela Leary, a nurse who had previously worked there that year. Susan had recently graduated from college at the age of 21. Additionally, she had kept the images, and she had never forgotten the young child who had burns.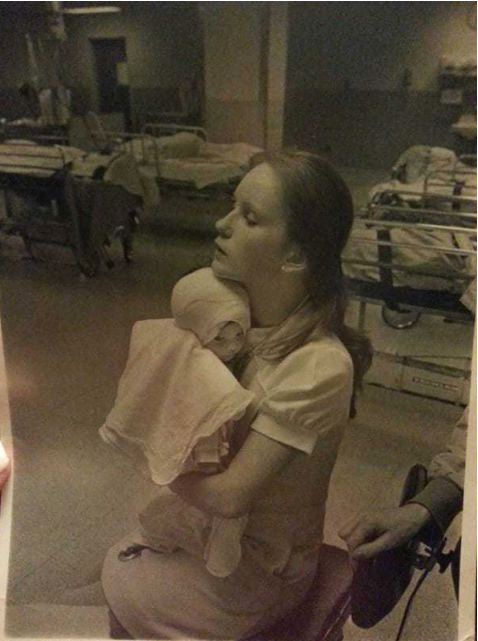 "I remember her. She was very peaceful," Susan remembers. "Usually when babies come out of surgery they're sleeping or crying. She was just so calm and trusting. It was amazing."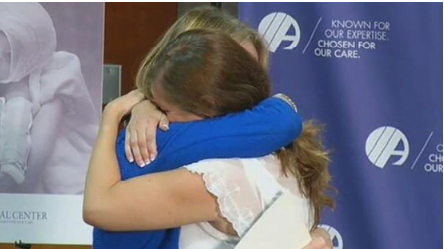 Not long after, the pair had an emotional reunion after 38 years.
"I don't know how many nurses would be lucky enough to have something like this happen, to have someone remember you all that time," Susan says.
"I feel privileged to be the one to represent all the nurses who cared for Amanda over the years."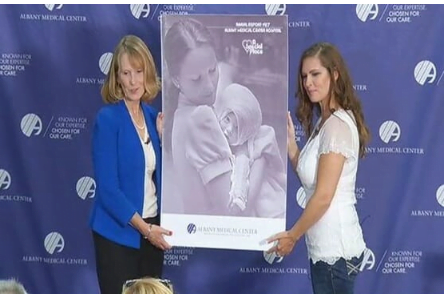 I was so moved when I read this incredible story, especially considering everything Amanda has been through.
Share this story if you think that nurses all over the world do an incredible job taking care of people during the darkest moments of their lives. They are truly wonderful!