Considering how long Whoopi Goldberg has been in the limelight, we really don't know much about her personal life. Sure, most people realize she's been married three times. But how does the Sister Act star feel about her past relationships? Does she brush it off, like one of her famous characters – or is she hiding a deep well of pain? Well, in a series of candid interviews, Goldberg finally opened up about the surprising reasons why her private life has been a bust.
Famously private
This is so stunning because the actress is famously protective of her privacy. She even moved to a quiet neighborhood in New Jersey to avoid public attention. In the past, she's also refused to share details of her love life, preferring instead a life of privacy. So what changed?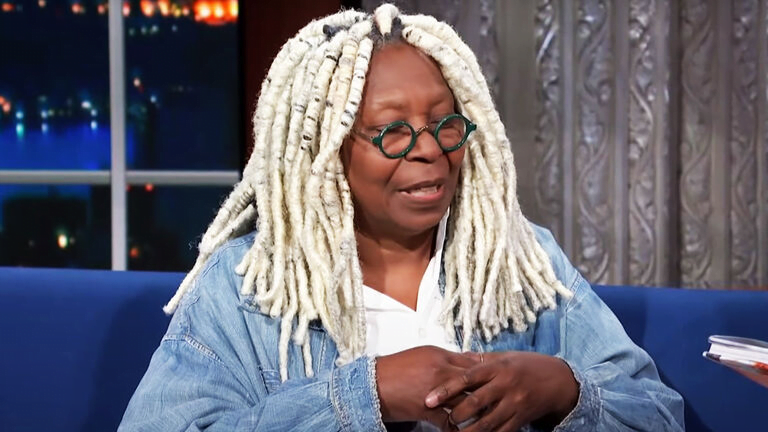 Opening up about her marriages
It's clear something has altered her outlook. After all, the star has recently opened up about her three marriages in two extremely revealing interviews. Just in case you don't know, by the way, her marriages were to Alvin Martin, David Claessen and Lyle Trachtenberg. But what did Goldberg have to say about the failed relationships?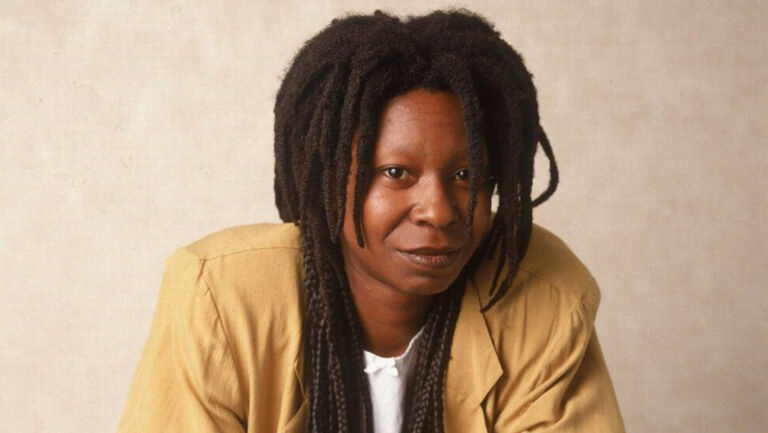 Starting with a joke
Of course, Goldberg started with a bit of a joke. "The first [marriage] lasted six years," rattled Piers Morgan during their interview. "The second one lasted two years. And the last one lasted a year." And Goldberg quipped, "I suppose that, you know, you have to actually be in love with the person that you marry." And even though she got the laugh, the actor would soon reveal her true feelings.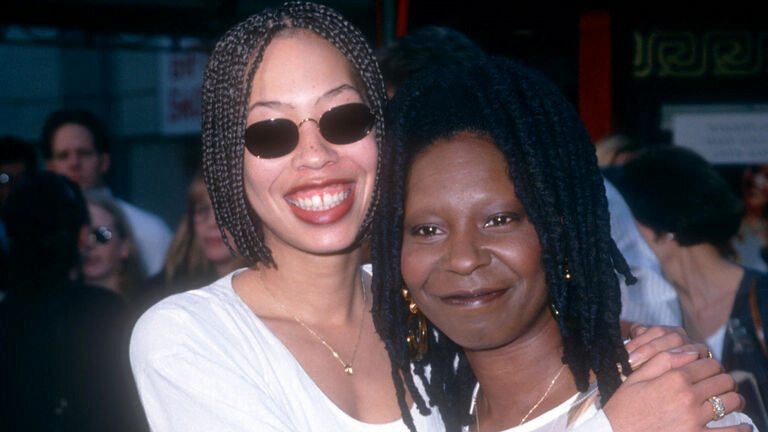 Welcoming her daughter
You see, Goldberg married her first husband, Alvin Martin, in 1973. During that time, the comedian gave birth to her only child, daughter Alexandrea "Alex" Martin. But Goldberg couldn't stay the course, and the couple split in 1979. And that's right around the time that her career began to take off. Was that a coincidence?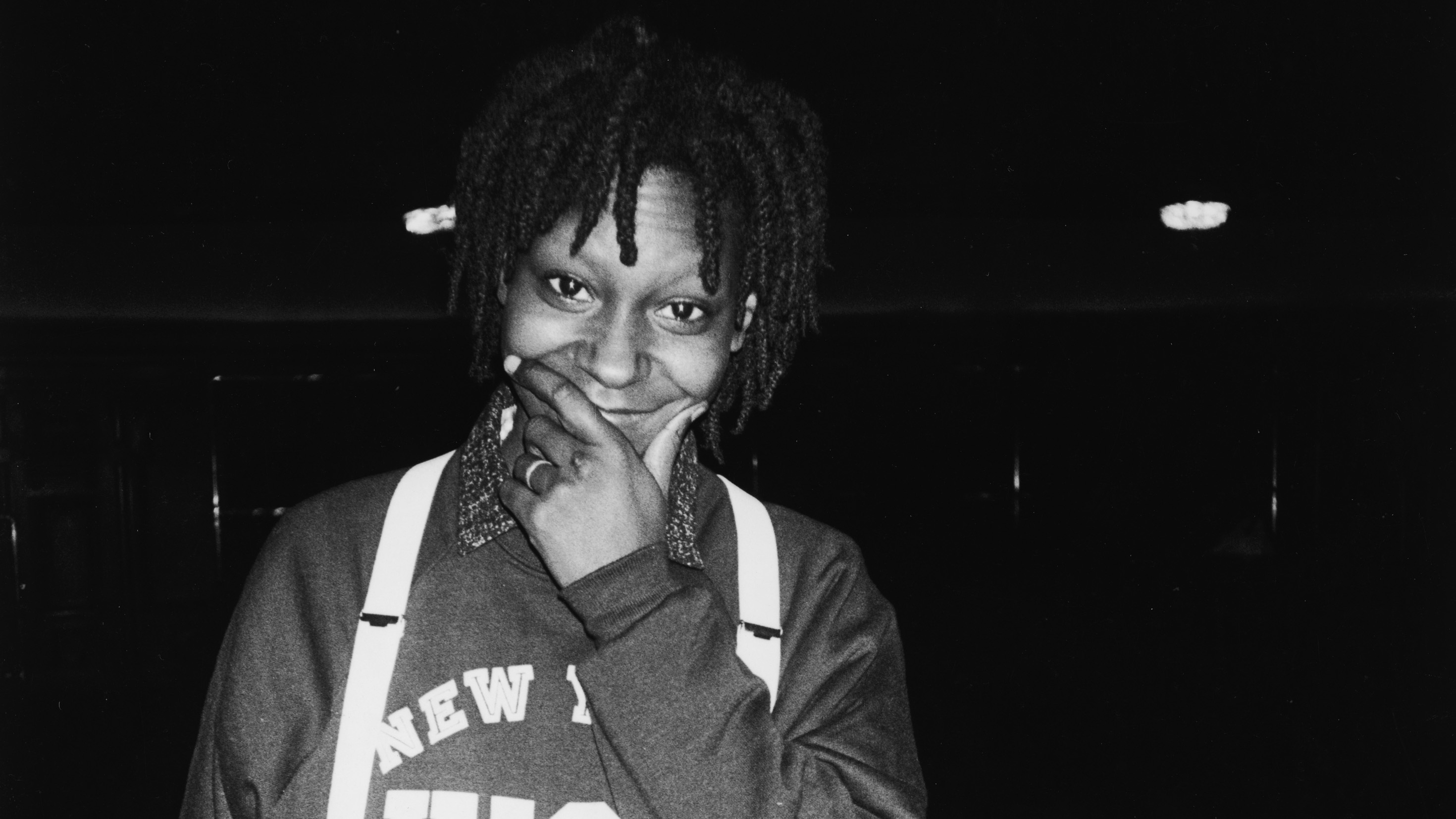 Career take-off
Whatever the case, Steven Spielberg cast her in The Color Purple, alongside Oprah. The coming-of-age drama was a huge success, too, and it earned Goldberg an Oscar nomination. Film critic Robert Ebert describing her portrayal as "one of the most amazing debut performances in movie history." Now that's a good review! But things weren't so good away from the cameras.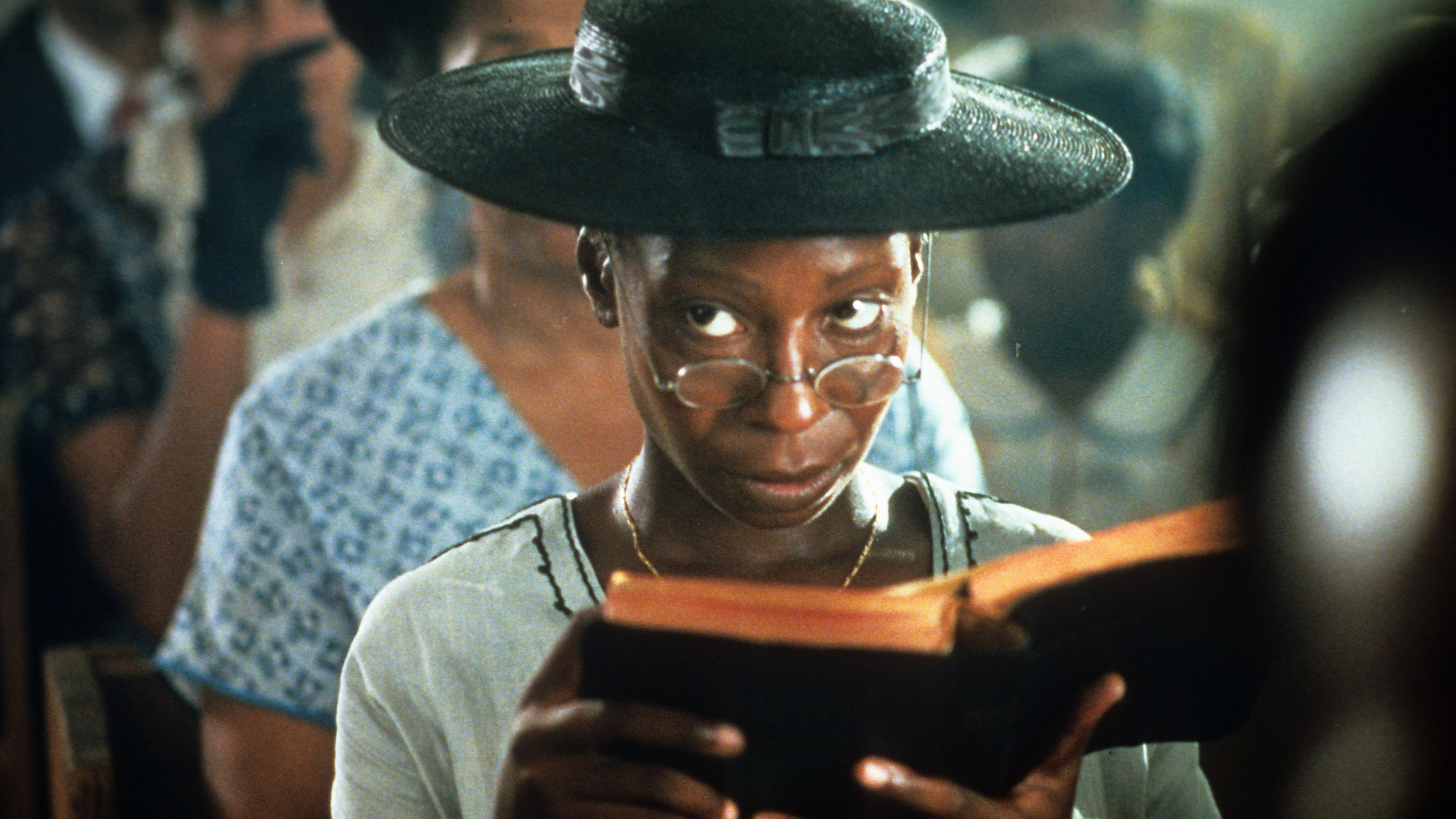 Falling for the DP
Goldberg was cast in a whopping seven movies between 1985 and 1988. And it was during the making of 1986 romantic comedy-drama Jumpin' Jack Flash that she met her second husband. David Claessen, director of photography on the film, fell for its star – and the couple married later that year. But their union was to be short-lived and sadly, they parted ways only two years later.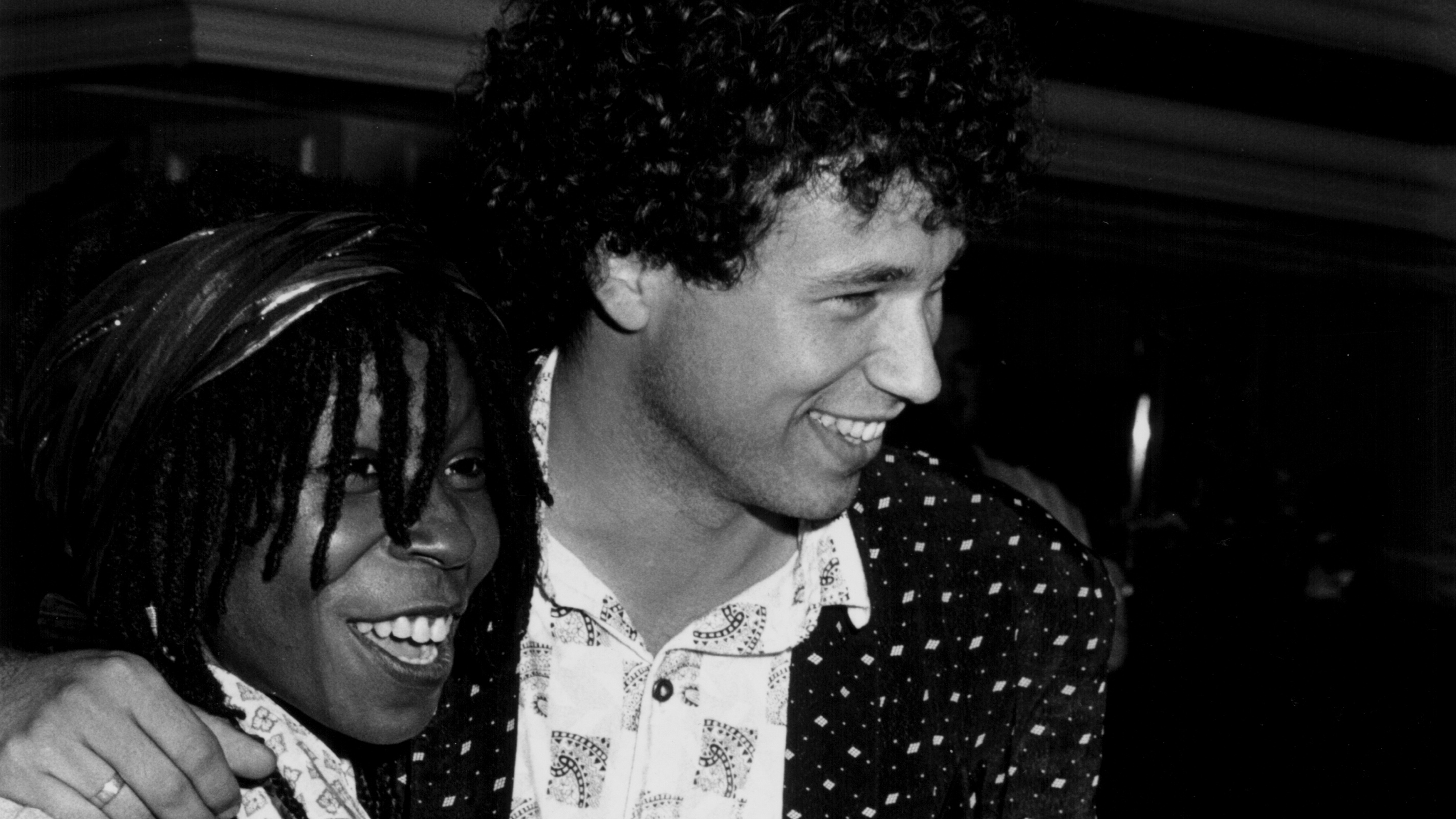 Fling with Dalton
As with her first, the actress kept largely silent about her second failed marriage. She remained tight-lipped about her year-long dalliance with former Bond star, Timothy Dalton, too. The high-profile couple dated for about a year and Dalton even accompanied Goldberg to the 1991 Oscars. She took home the Best Supporting Actress award that night for her memorable turn as loony psychic Oda Mae Brown in Ghost (1990). But poor Dalton didn't get a mention in the acceptance speech. Awkward!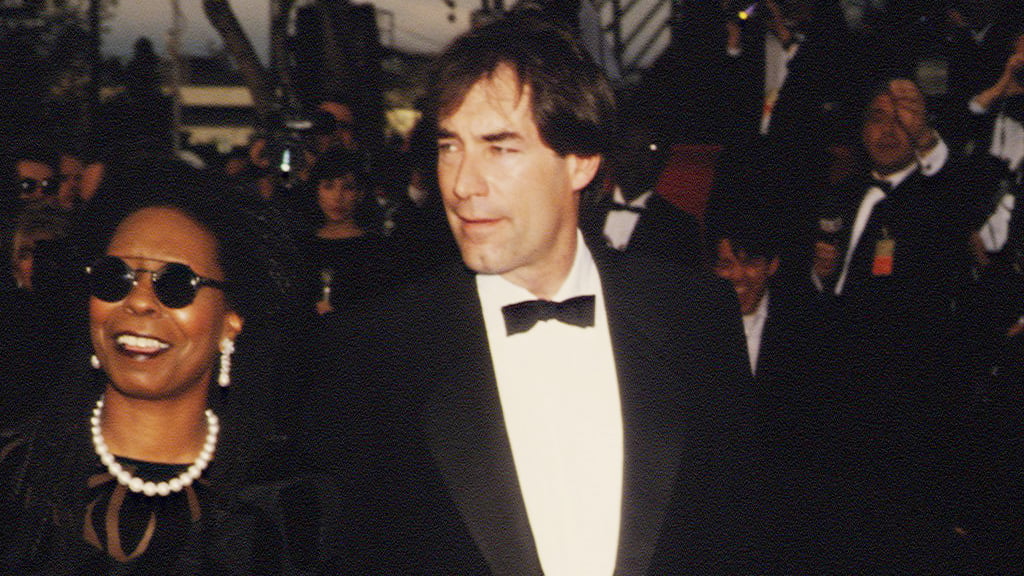 Sister Act success
The following year saw Goldberg catapulted to superstardom with her role as a Reno lounge singer-turned nun in Sister Act. The musical romp was a box-office smash, prompting a 1993 sequel and a stage adaptation, which the actress produced and later starred in. In the same year that Sister Act 2 was released, Goldberg also appeared alongside Ted Danson in the comedy Made in America (1993).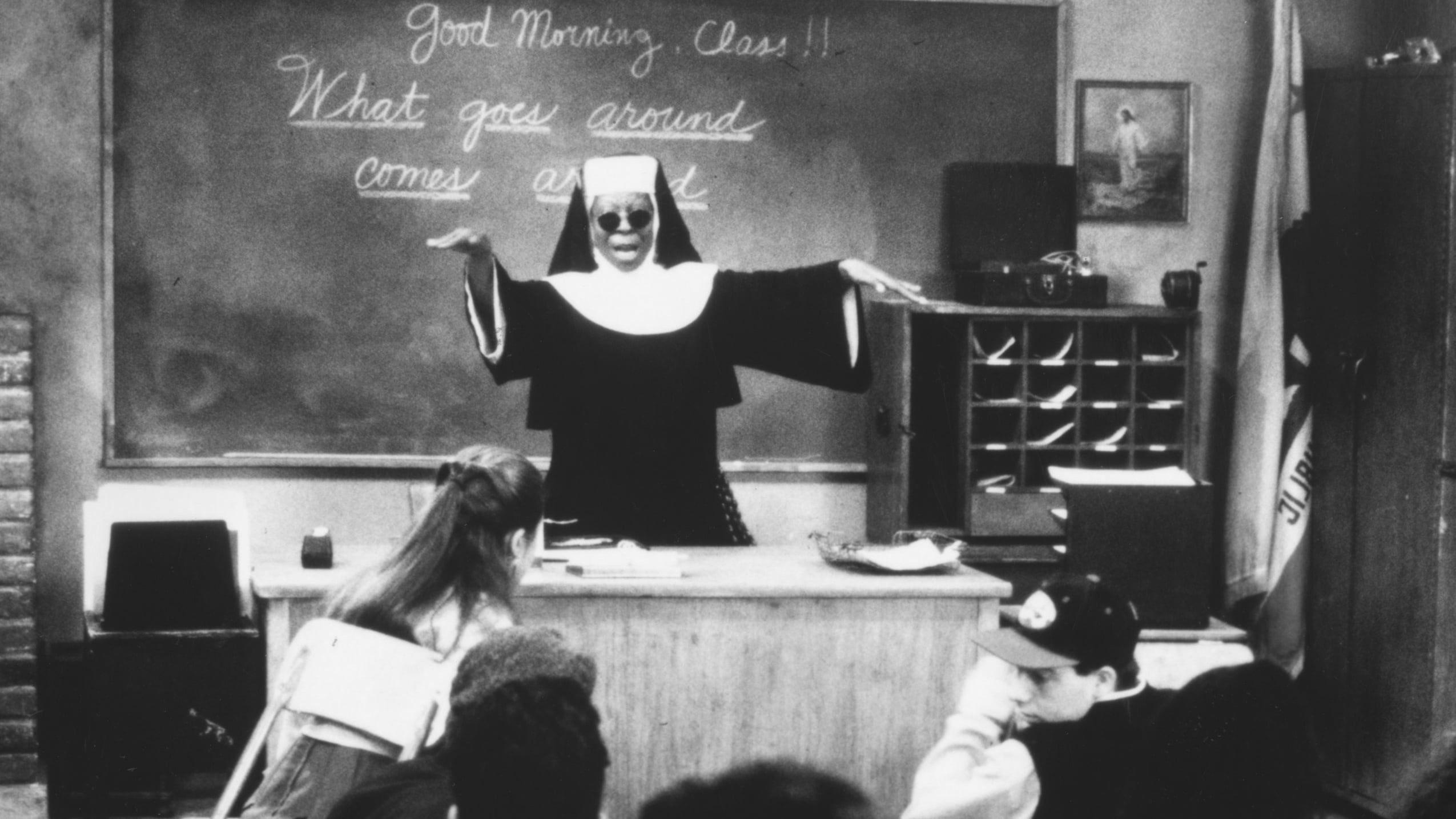 Controversial affair
Now, according to Hello! magazine, the co-stars had already formed a friendship after meeting on late-night talk show, The Arsenio Hall Show back in the '80s. But during production on Made in America, love reportedly blossomed between the pair. And so began a controversial affair because you see, while Goldberg was single at the time, Danson was not. Yes, the love rat was married with two children.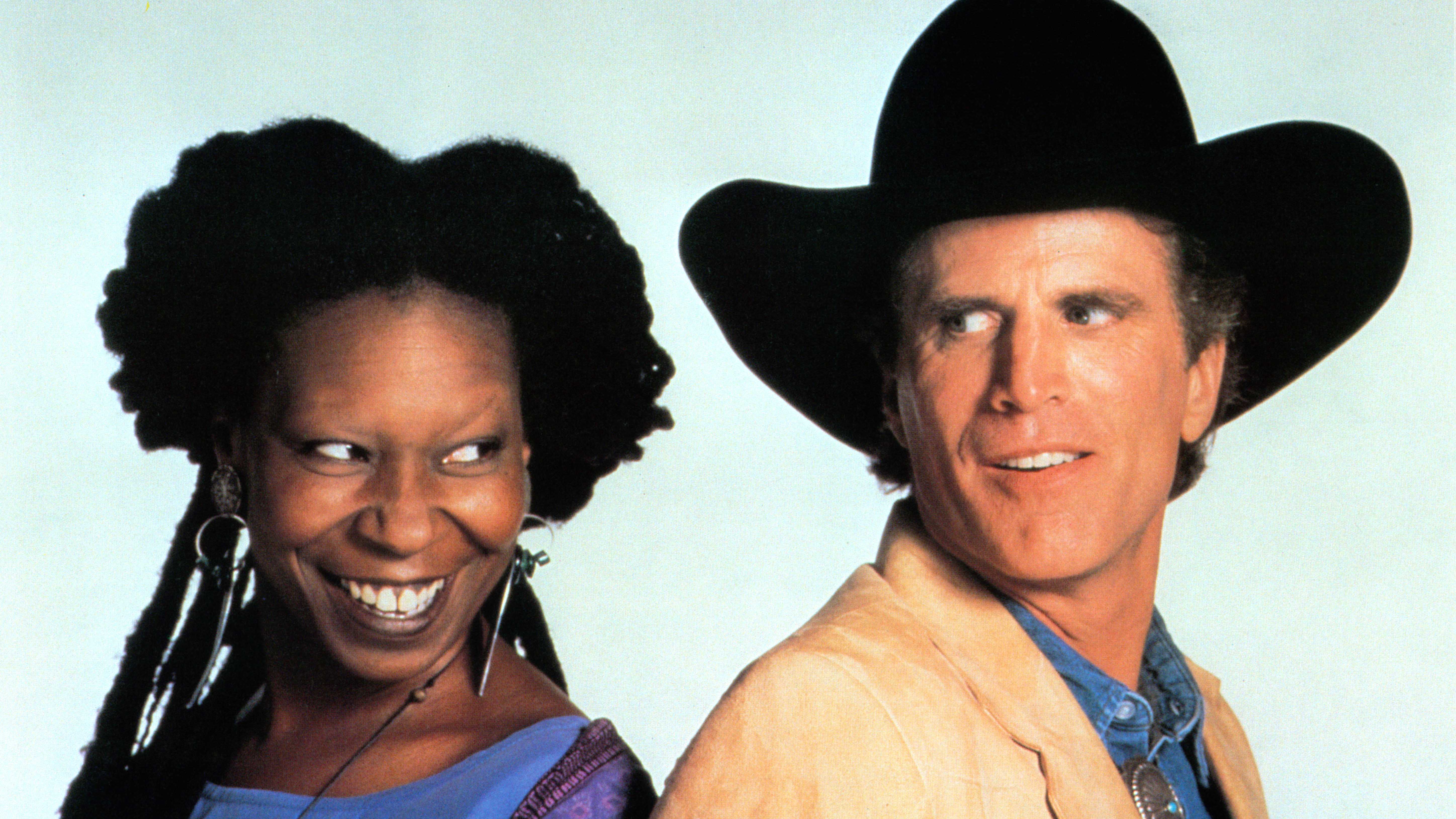 Crumbling apart
While the secret couple attempted to keep their affair under wraps, word soon got out to the press and Danson's wife, Cassandra Coates, kicked him to the curb. More specifically, she divorced him for a hefty $30 million. Yikes, now that's an expensive break-up. What probably hurt even more was that the actor's relationship with Goldberg only lasted 18 months after that. Media reports suggested that pressure from the Mr Mayor star's parents was the reason behind the split. All pretty sad, really.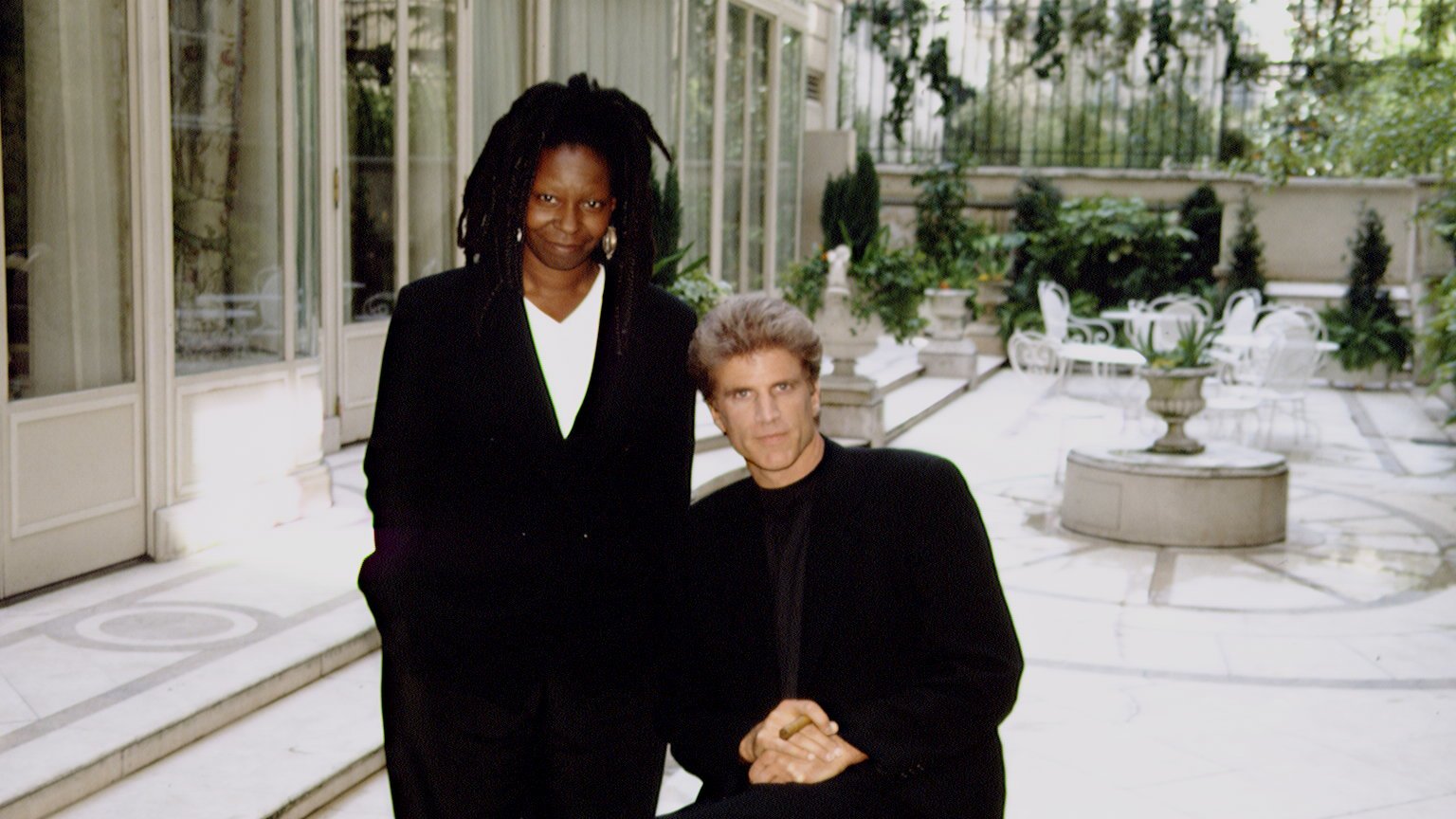 No longer friends
What's even sadder is that it appears that Goldberg had deep feelings for her former love. Discussing their break-up, she confessed to Closer magazine, "It was really painful, and it was very public. And the loss of his friendship hurts a great deal. We can never go and have a soda, anywhere." The Ghost star lamented, "I'm friends with almost every man I've gone out with, except this man."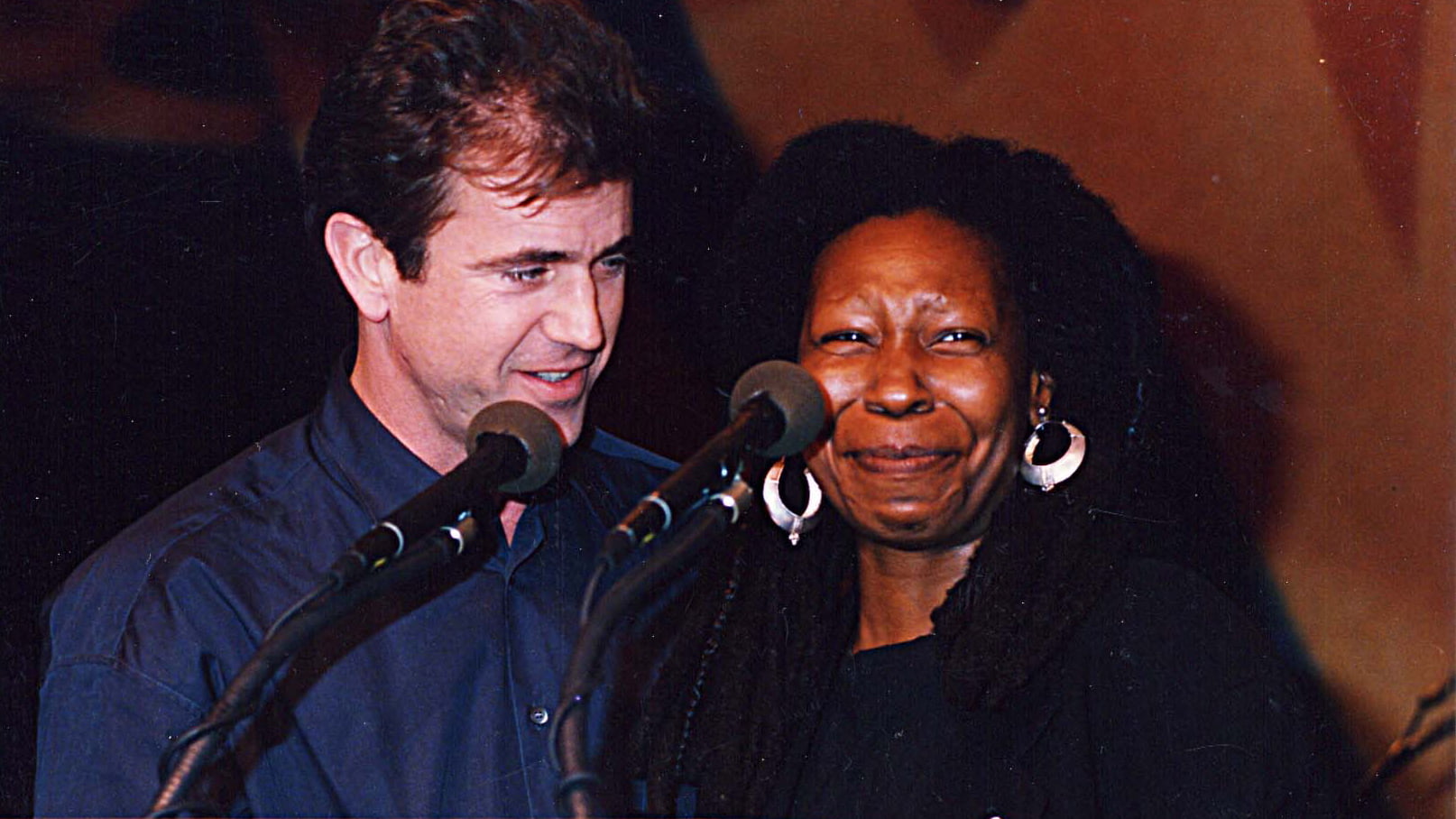 Rebound husband
It's hard to judge from the outside of course, but the actress was arguably on the rebound from Danson when she married her third husband just a year later. Goldberg wed actor Lyle Trachtenberg in October 1994 but the pair were divorced by the following year. Danson, meanwhile, married fellow movie star Mary Steenburgen after they fell in love while making Pontiac Moon the same year. More than 20 years later, the couple are still going strong.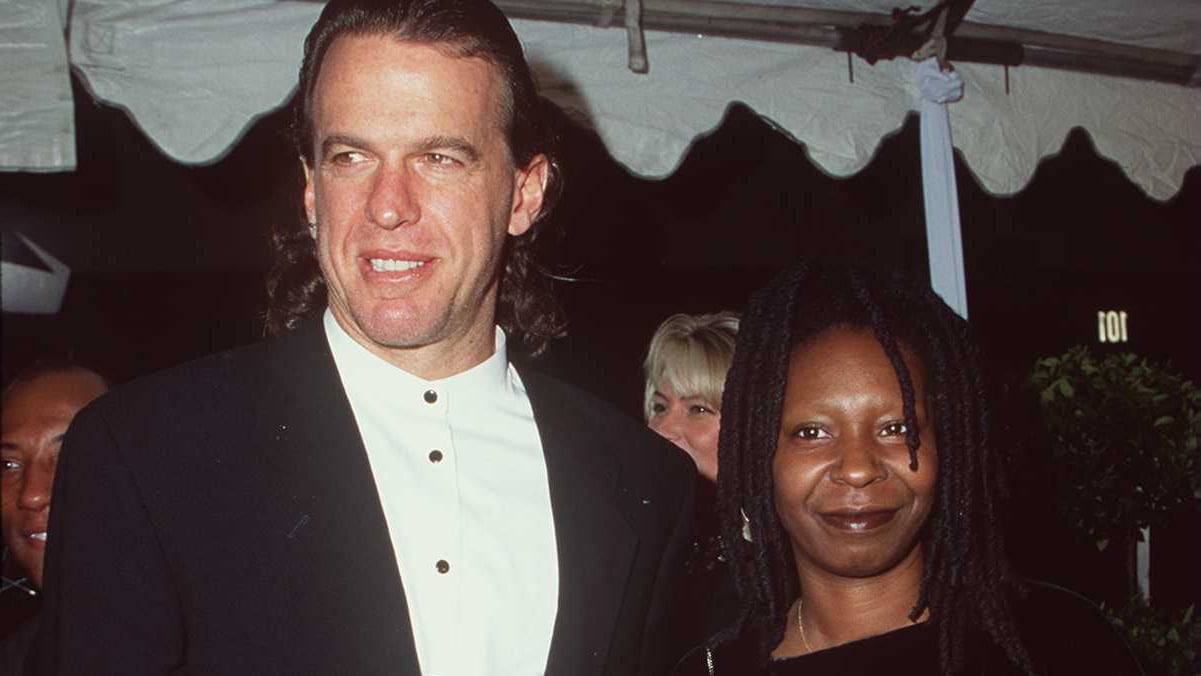 Bouncing back
But Goldberg bounced back and her career continued to thrive throughout the '90s. She starred opposite Ray Liotta in the heartwarming 1994 romantic drama Corinna, Corinna and memorably voiced alpha hyena Shenzi in Disney's The Lion King, which was released the same year. The actress was busier than ever in 1996 with a four-film run that included fantasy flick Bogus, also starring Gérard Depardieu, and Haley Joel Osment.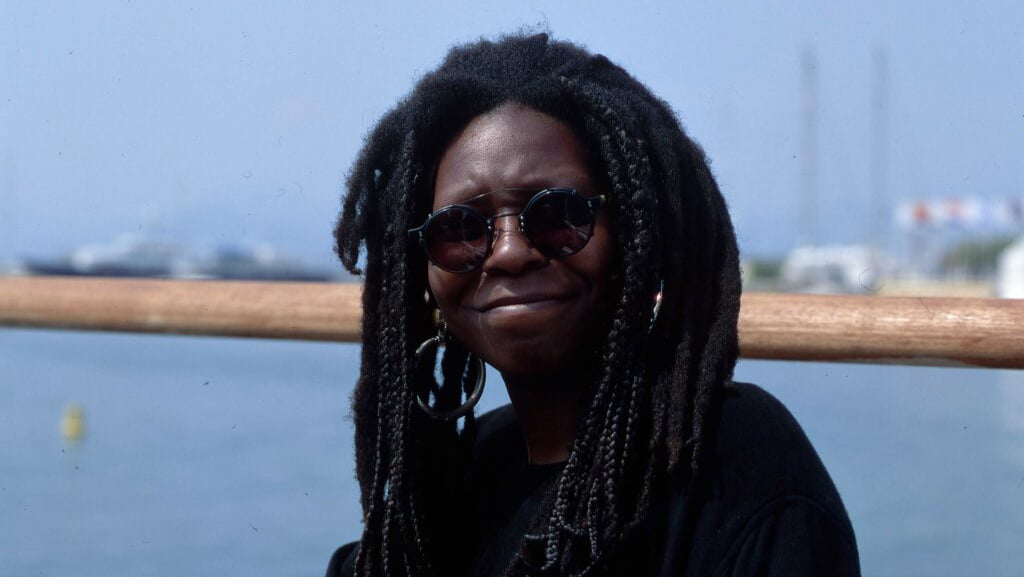 Finding love again
The comedy star played a basketball fanatic who winds up coaching the New York Knicks in her next movie, Eddie. The picture was a critical and commercial flop, but Goldberg found romance with her co-star, Frank Langella, during the production. Things got pretty serious too, as the couple lived together for five years until the relationship sadly came to an end in 2001.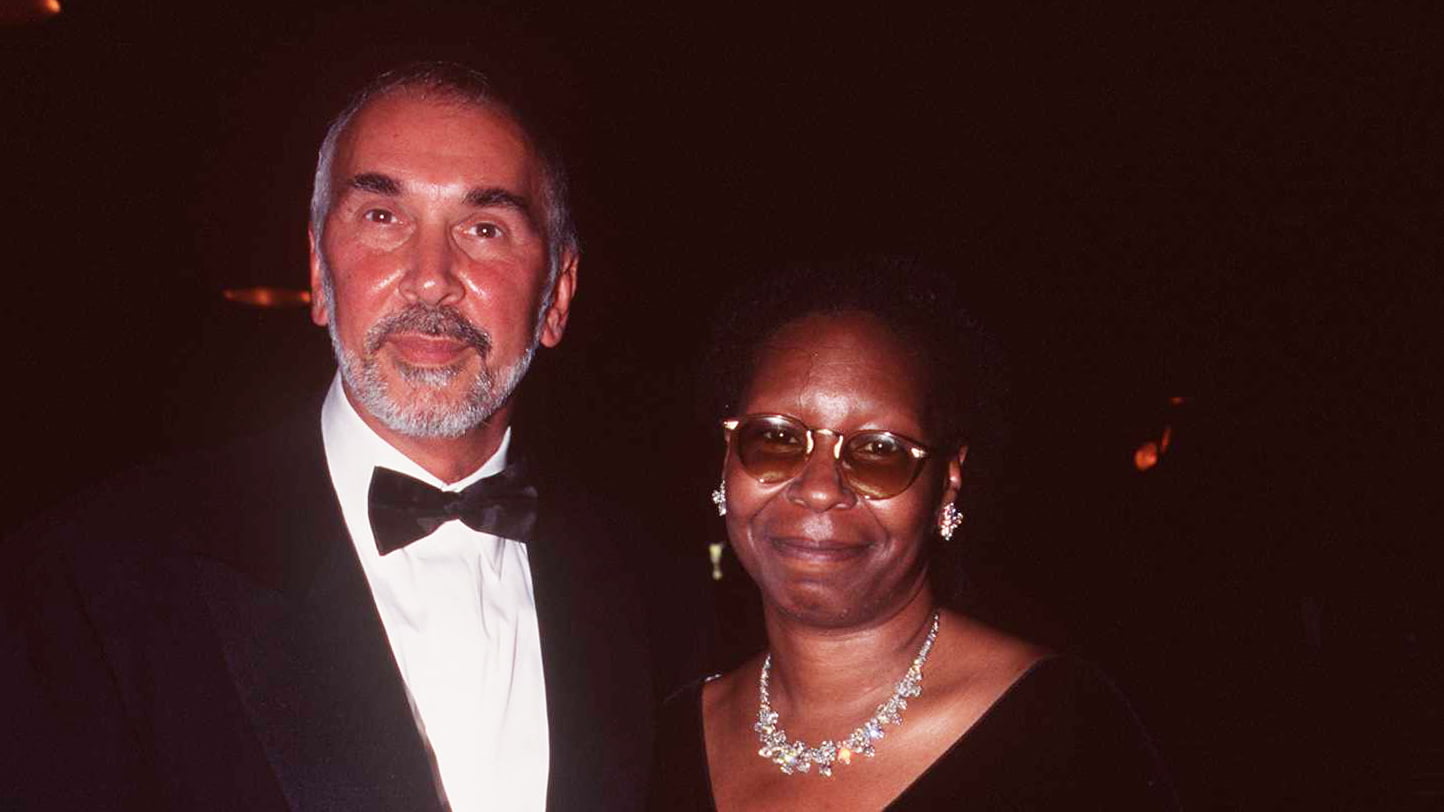 Keeping things private
So what exactly happened between the two stars? Well, we'll never know for sure. True to form, Goldberg has kept mum about the break-up. And Langella, despite being a notorious former lothario – reportedly, he's bedded a slew of famous women including Jackie Onassis and Rita Hayworth – has also kept silent. The Frost/Nixon actor only discusses former conquests who are no longer with us, he told U.K. newspaper The Guardian in 2013.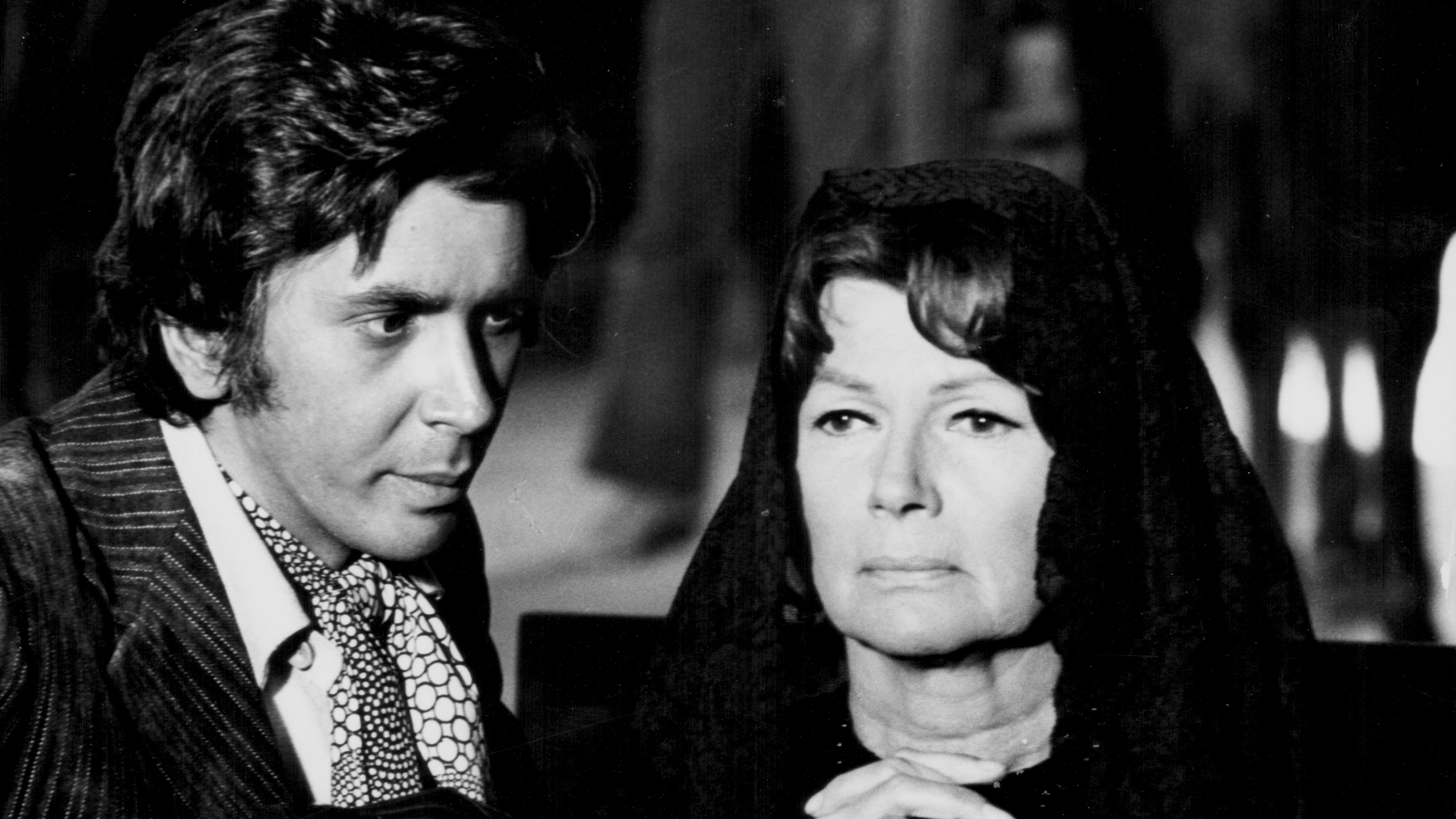 Between Broadway and Hollywood
Meanwhile, the Sister Act star returned to Broadway in 1996, taking on Nathan Lane's former role of Pseudolus in the Sondheim musical comedy, A Funny Thing Happened on the Way to the Forum. Goldberg appeared opposite Angela Bassett in the romantic drama How Stella Got Her Groove Back in 1998. Then the following year she moved away from her traditional comedy form with the tense psychological drama, Girl, Interrupted, in which she played a psychiatric nurse.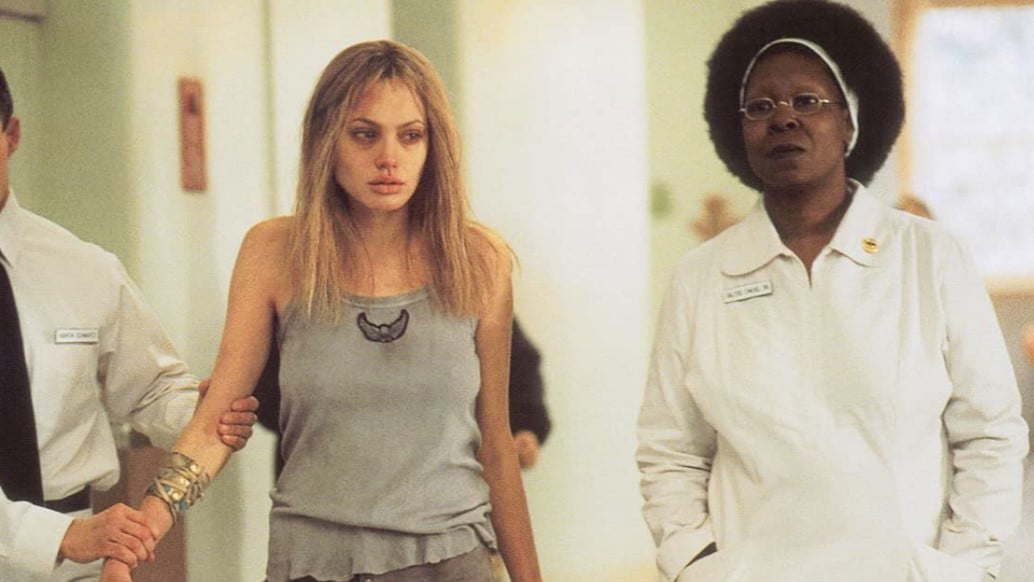 Busiest star of the decade
Goldberg appeared in a whopping 29 movies in the 1990s; cumulatively the films grossed $1.3 billion in the U.S.A. and Canada alone. That achievement made her the hardest-working film star of the decade, with AC Nielsen EDI noting her as the actress appearing in the most theatrical films in the 1990s. Not a bad boast! But as the new millennium arrived, the star's movie-making career began to wane.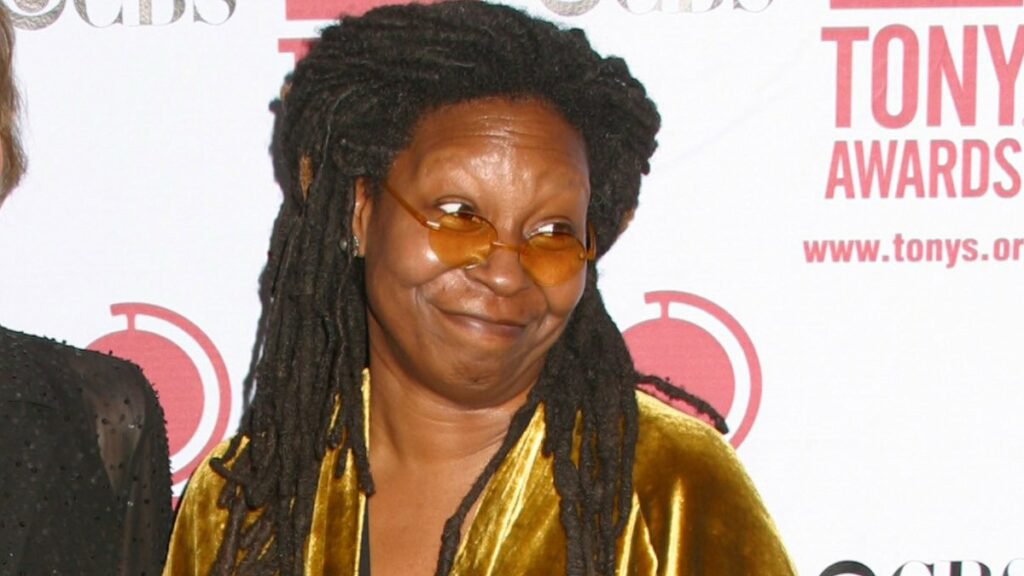 Moving to TV
The advent of the Noughties saw Goldberg move away from films into mostly television and stage-acting work. She hosted her own show, Whoopi, in 2003 but its dismal ratings saw it axed after only one season. And the TV personality showed her political leanings with the medical drama Strong Medicine, a show she co-created and in which she made occasional cameos. The show host also starred in the Nickelodeon kids' mini-series, Whoopi's Littleburg.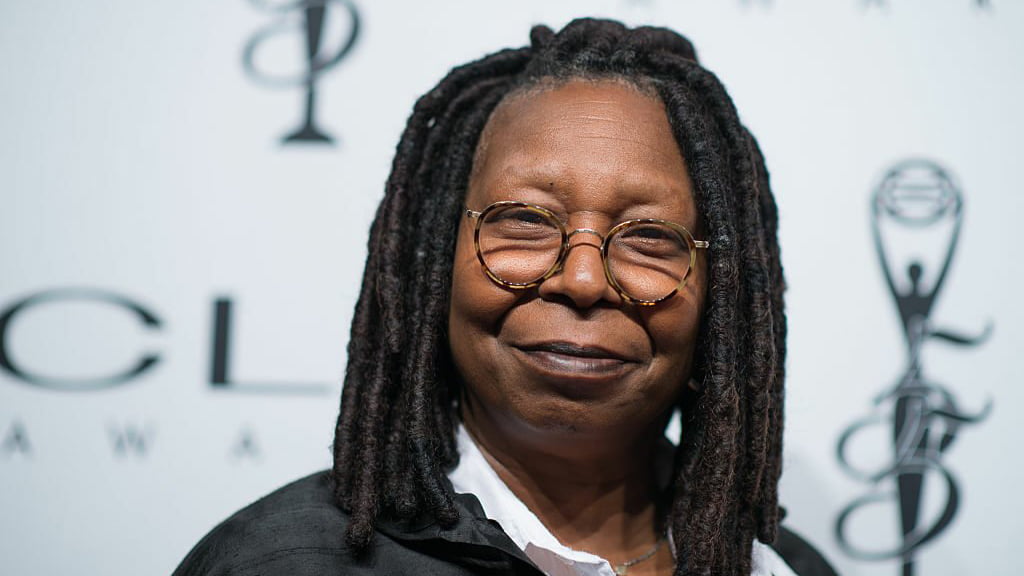 Declaring retirement
The actress debuted her own morning radio talk show Wake Up with Whoopi in 2006. Then a year later, she declared her retirement from film acting, citing the lack of movie scripts being sent her way as the reason. In a 2007 interview with talk show legend Larry King, the star lamented, "You know, there's no room for the very talented Whoopi. There's no room right now in the marketplace of cinema."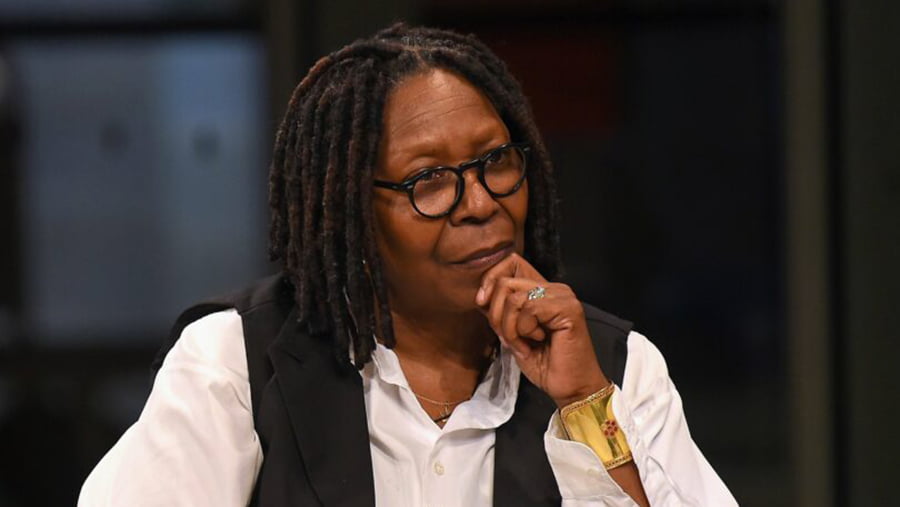 A staple on The View
Goldberg has popped up in a handful of movies since that announcement – for example, voicing Stretch in Toy Story 3 and appearing in For Colored Girls, both in 2010. But mostly she's a television staple these days, sitting on The View talk show panel since she replaced Rosie O'Donnell in 2007. The TV personality has ruffled a few feathers during her time as a co-host, too. In 2010 for example, she controversially defended Mel Gibson amid the accusations of racism against him.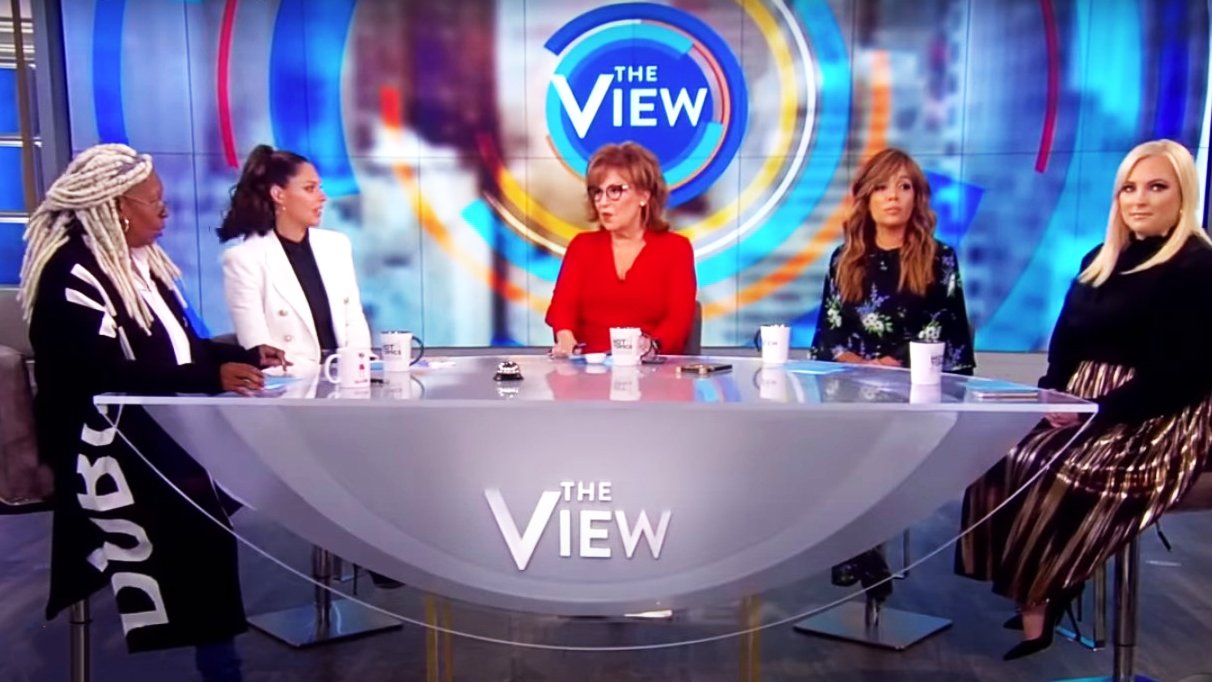 Strong opinions
The star has always been pretty outspoken, and that includes her views on marriage and relationships. While for most of us, finding someone to settle down with is the ultimate goal in life, The View host revealed that it's not for her. Yes, after keeping quiet for years on why her three marriages failed and why love had never lasted, Goldberg finally shared the truth. And it was quite an eye-opener.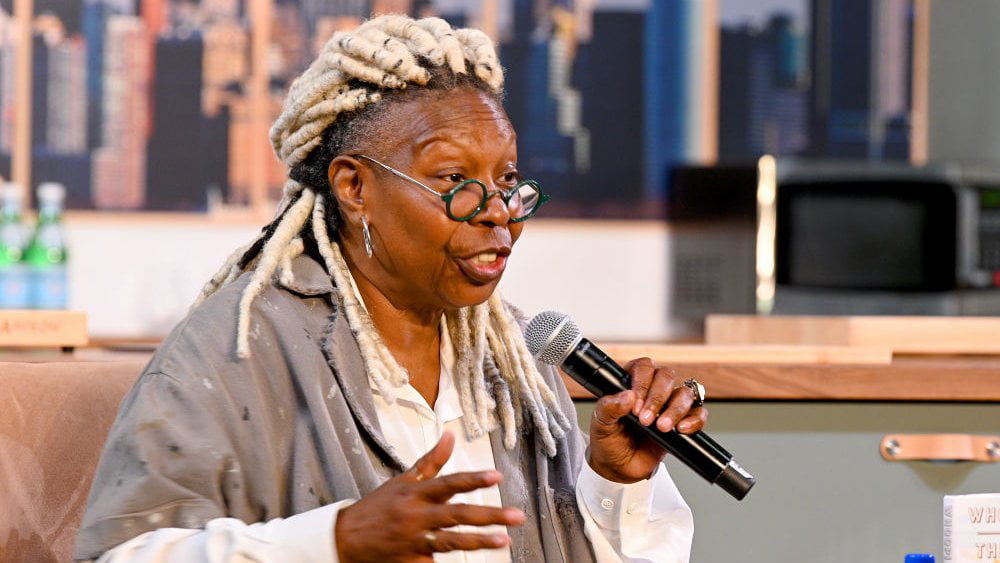 Not truly in love
The star of screens both big and small first spilled the beans in a 2011 TV episode of Piers Morgan Tonight. Quizzed by the controversial show host on her former marriages, Goldberg admitted that she had never truly loved her husbands. She told Morgan, "I suppose that, you know, you have to actually be in love with the person that you marry. You have to really be committed to them. And I'm just – I don't have that commitment."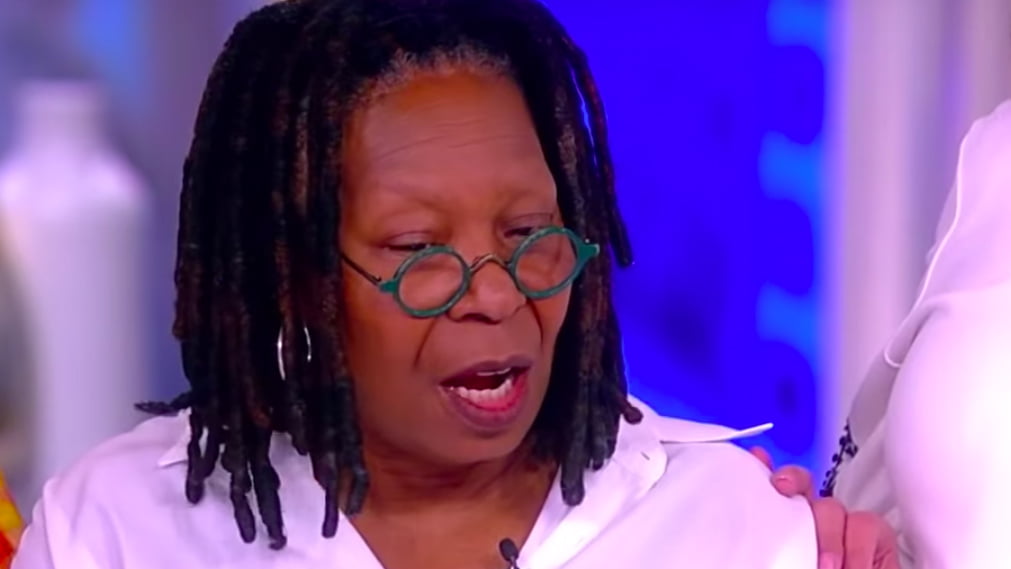 Trying for normalcy
The actress also confessed that she married her three husbands in an effort to fit with convention and "feel normal." She continued, "And it seemed to me that if I was married, I'd have a… more normal life. But clearly, that's not the case. There's not a good reason to get married. You have to actually want a life with someone through ups and downs. And I – I just discovered that wasn't for me."
The one that got away
Heartbreakingly, she had been in love before, Goldberg told Morgan. But it seems that it wasn't meant to be. The Ghost star wouldn't reveal any more; only that the man in question wasn't famous and is now married with a family. When the show host told her he was sorry it didn't work out, Goldberg simply replied, "Lots of other things did. So I didn't do too badly."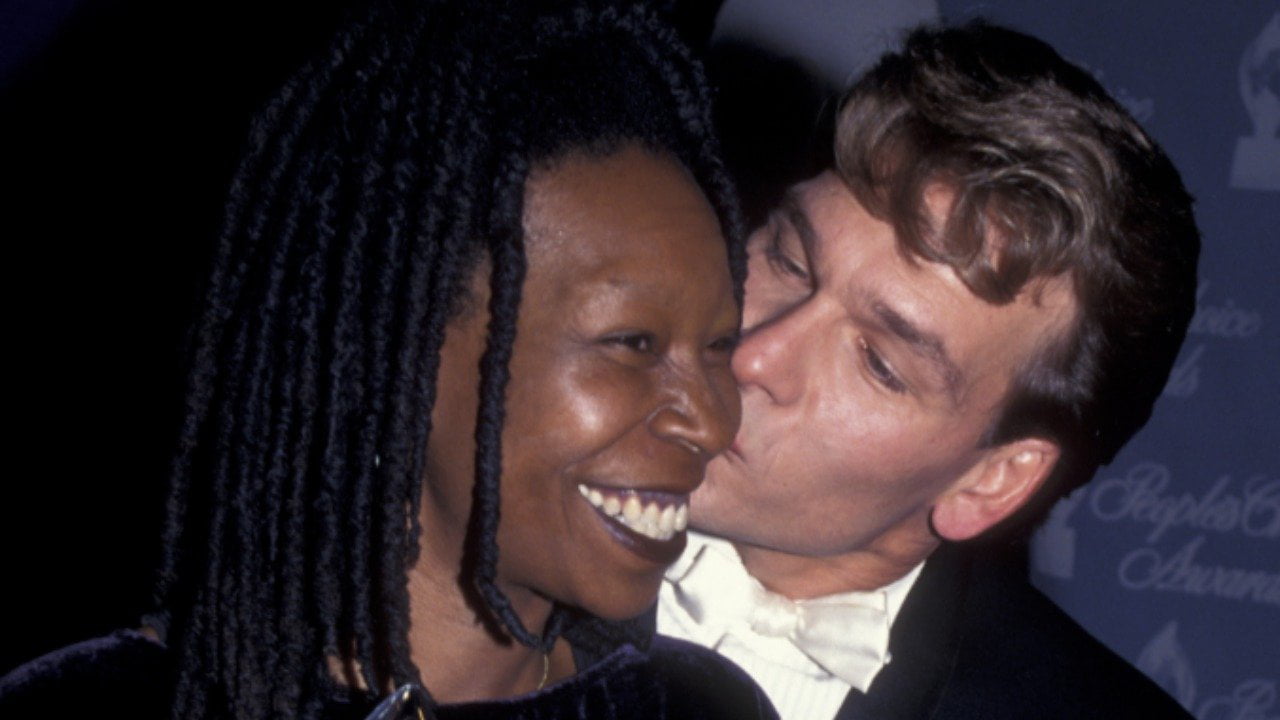 Pressure to marry
The View co-host also opened up about her views on relationships to The New York Times in 2019. Speaking about the pressures on women to get married, Goldberg said, "Look, people expect you to have a boyfriend. They expect you to get married. So I kept trying to do that, but I didn't want to share information with somebody else."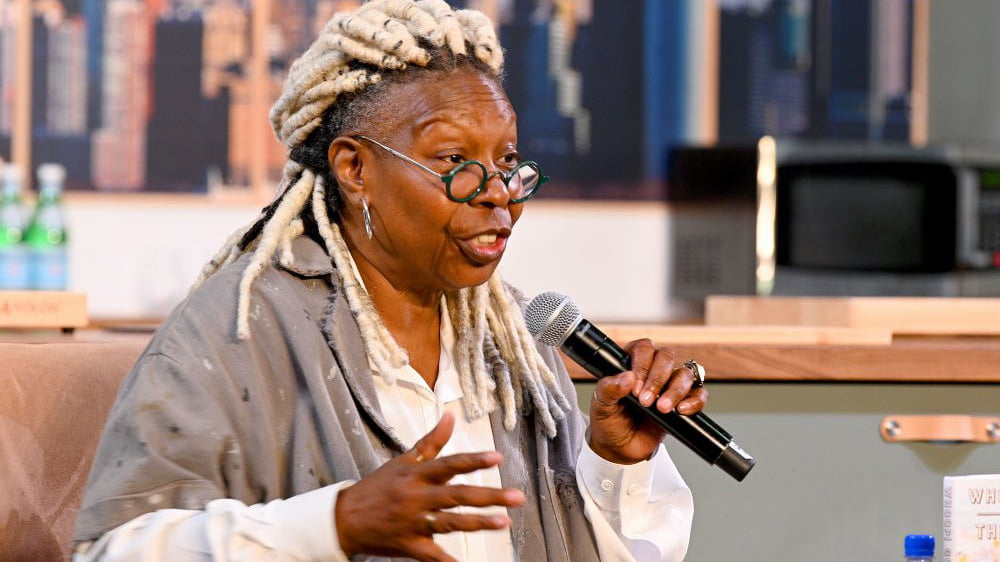 Refuting relationship duties
The Sister Act star went on, "I didn't want anybody asking me why I was doing what I was doing, or to have to make the other person feel better. But if you're in a relationship, you have to do those things, and it took me a while to figure out that I didn't want to." Well, you have to give her credit for her honesty!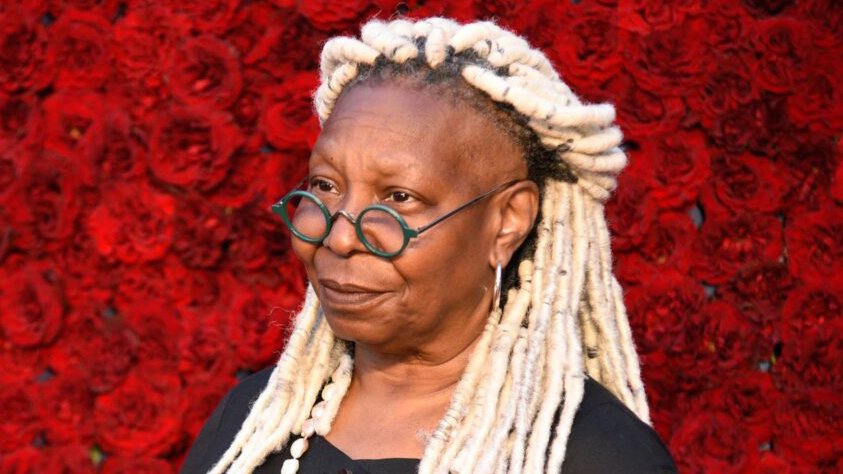 Aha moment
Echoing her earlier comments to Piers Morgan, Goldberg spoke about how the desire to settle down with another person hadn't come naturally to her. "I'd be thinking, why don't I feel the thing that I'm supposed to?" The TV personality continued, "Then one day I thought: I don't have to do this. I don't have to conform. I tried marriage, and it wasn't for me. You can't be in a marriage because everybody's expecting you to."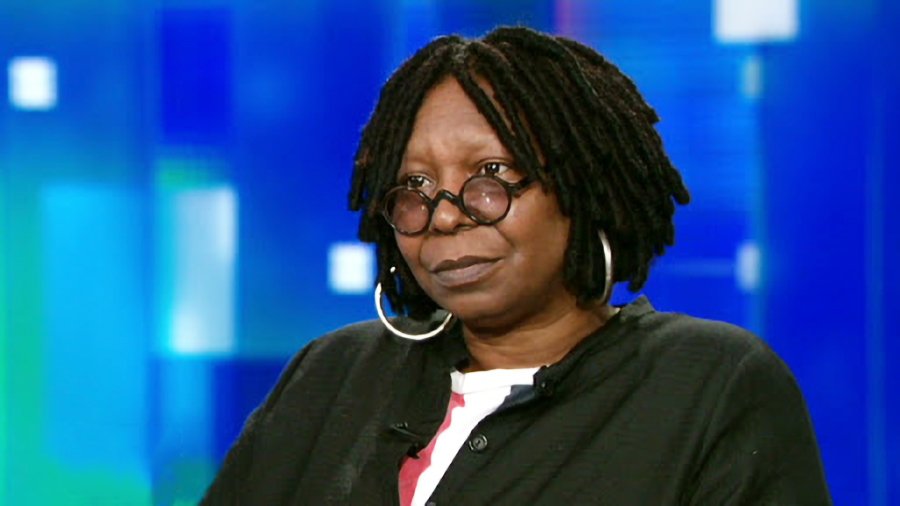 Happy alone
Flying in the face of convention, Goldberg has boldly admitted that she is more content being single. "I'm much happier on my own," she had previously told The New York Times in another interview back in 2016. "I can spend as much time with somebody as I want to spend, but I'm not looking to be with somebody forever or live with someone. I don't want somebody in my house."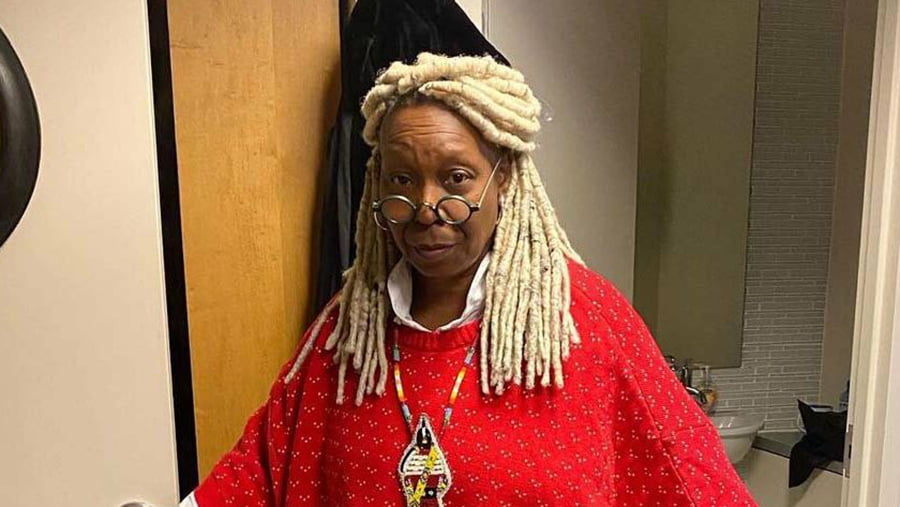 Putting her thoughts in writing
The outspoken star has such strong opinions on coupling – or not coupling – in fact, that she wrote a book about it. Whoopi's Big Book of Relationships: If Someone Says "You Complete Me," RUN! was published in 2015. And this witty, candid take on love and marriage turned out to be a bestseller. Hmm, interesting… Maybe the actress isn't alone in bucking the only-happy-together trend.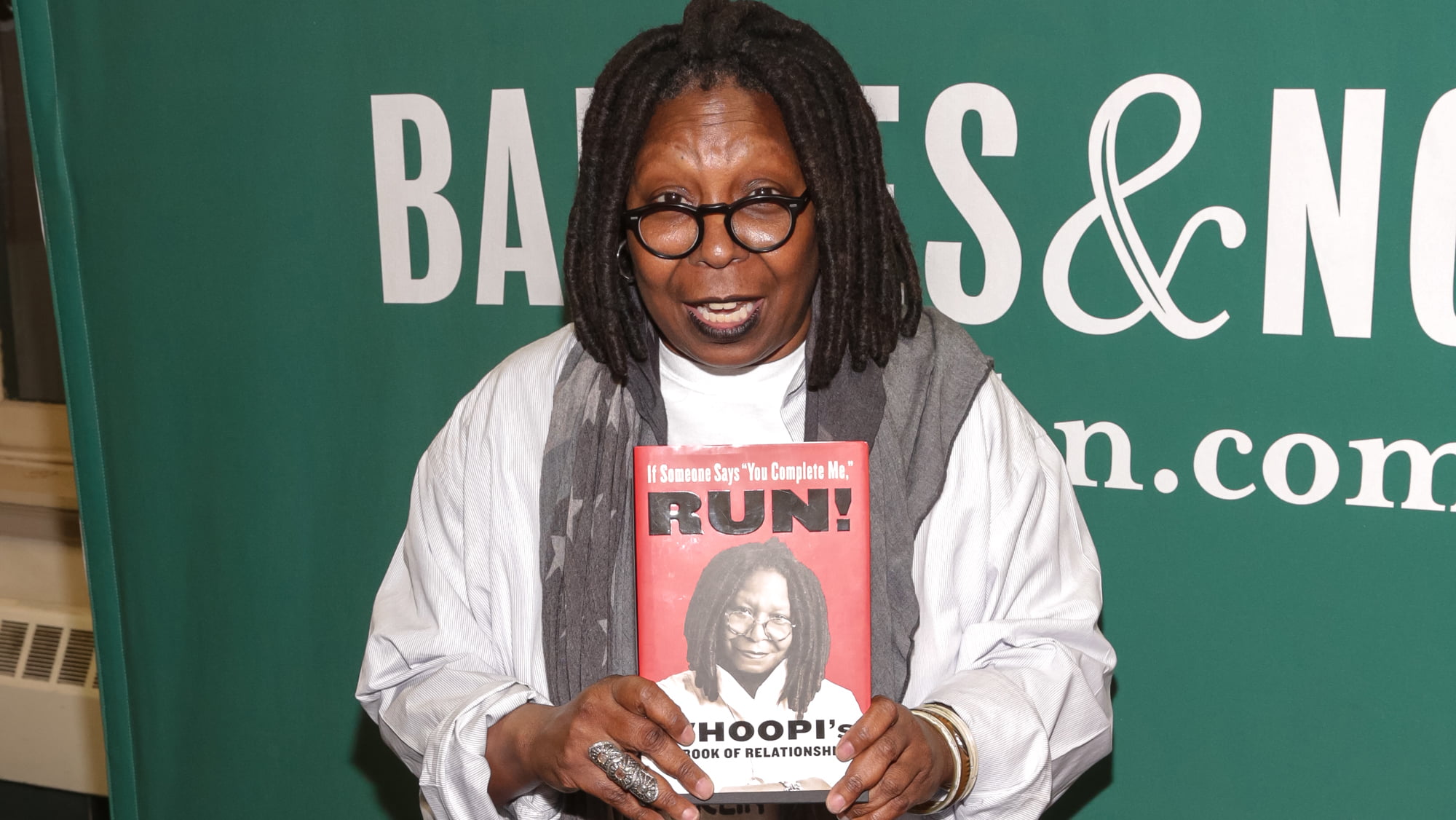 Funny and candid
Featuring no-nonsense chapter headings such as "You Ain't Cinderella", followed by "You Ain't Prince Charming", it's brutally frank and terribly funny. Demonstrating the same charisma that's made Goldberg a popular staple of the screen for so many years, she begins the book like she's talking to a friend. "Hey! I'm really glad you picked up this book," is the opening line.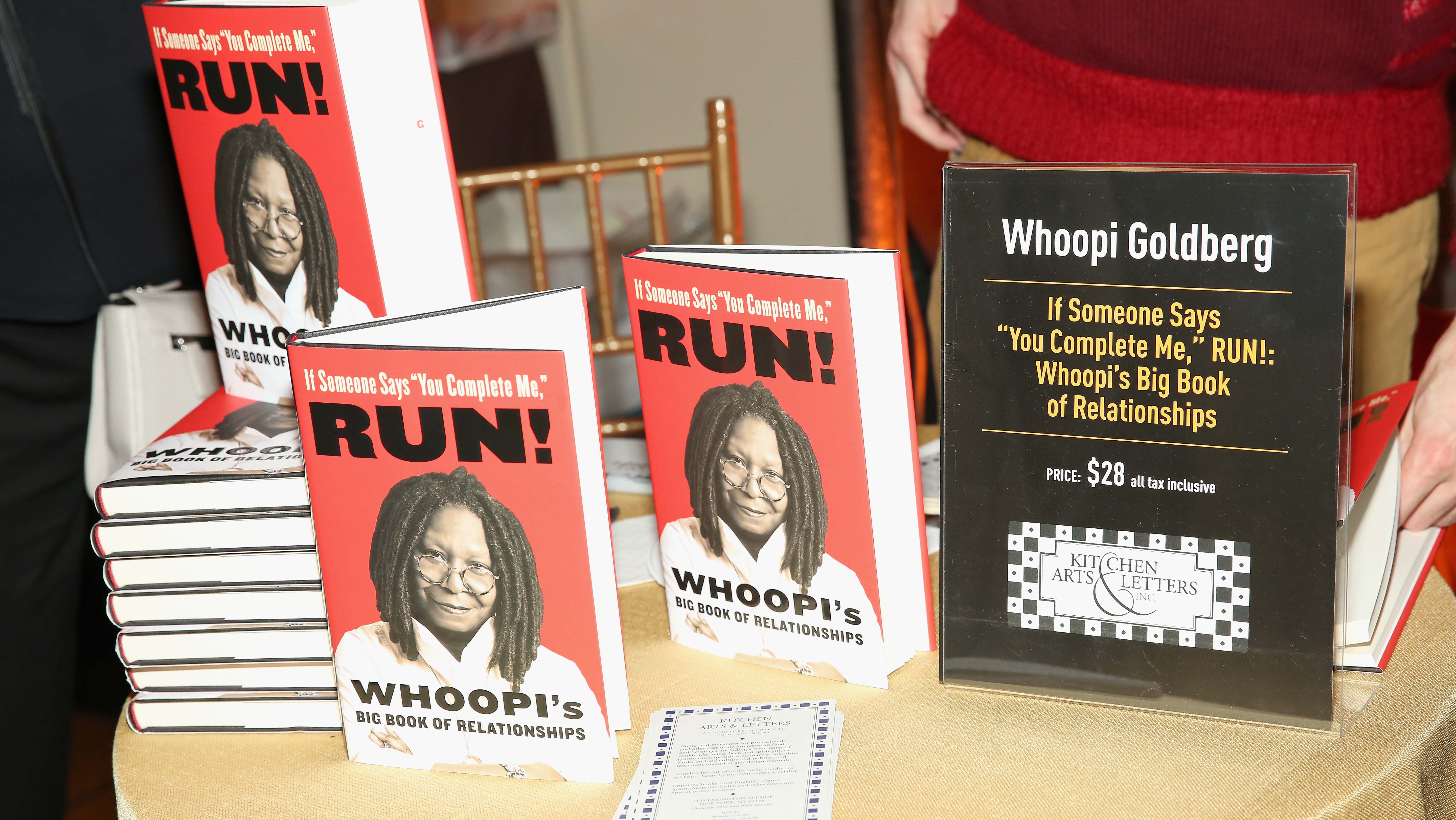 Relationship requirements
Continuing her say-it-like-it-is candor, the actress writes, "I'm just Whoopi, who has had a lot of fun and who has made a few mistakes along the way." She adds, "I hope to help you steer clear of the common mistakes we ALL seem to make." And then going for all-out honesty, she writes, "I came to the conclusion that the things that are required in a relationship are not things I'm willing to do."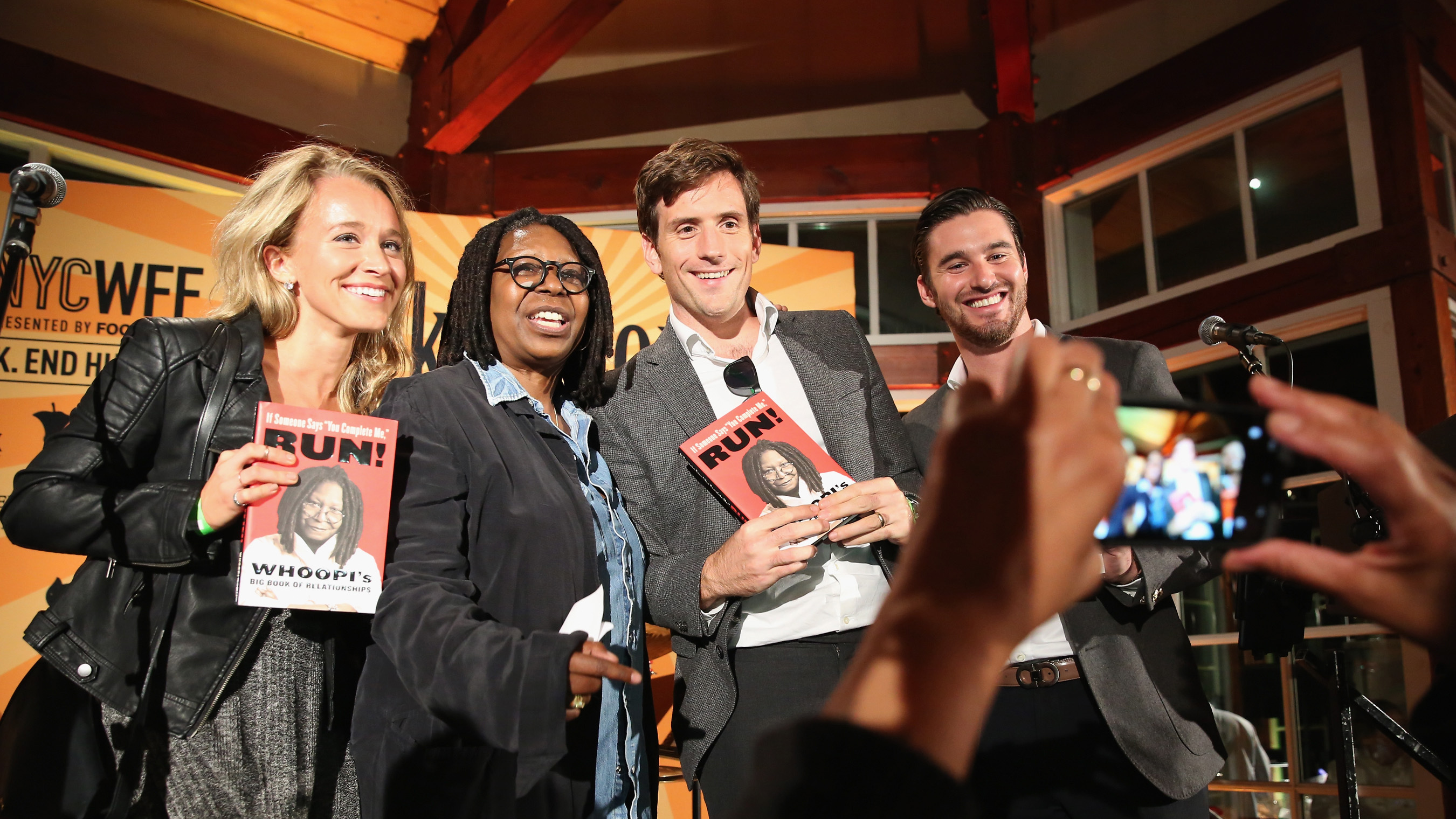 Brainwashed with false expectations
Then comes the proper opening statement. A pretty powerful one, we think you'll agree. "We've all been brainwashed with false expectations," writes Goldberg, adding, "That's right. Brainwashed." Wow. So what exactly does The View host mean by that? Well, she moves on to a discussion about how we see animals in the wild mating for life, giving the impression that this is the natural order of things. But, the star writes, "…not every species mates for life."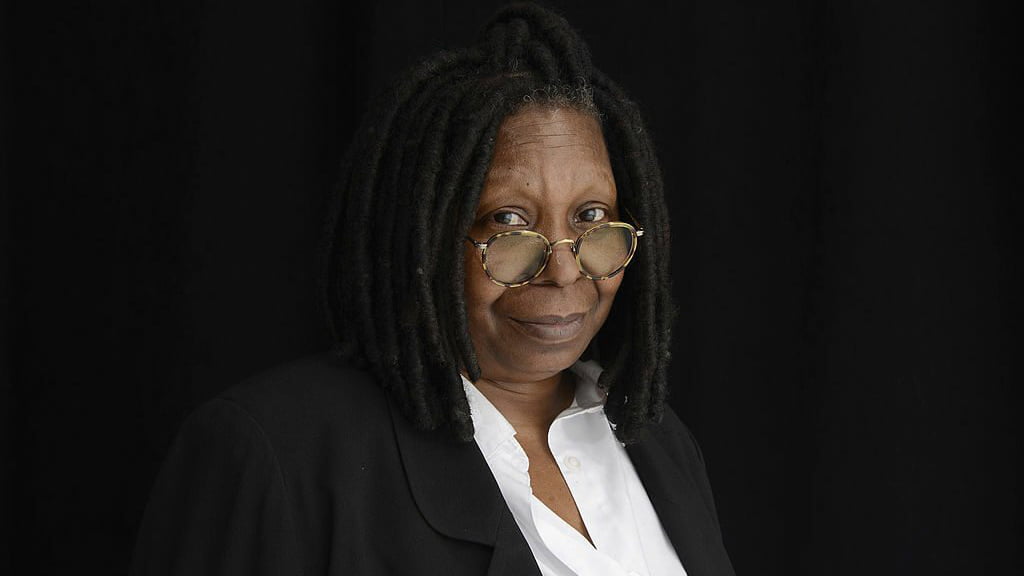 Not forever
The Jumpin' Jack Flash star continues, "Anyway, as we look at these lists of who mates for life, we see that humans are nowhere to be found. I think that's a big deal. Maybe if we knew that when we got together with someone or got married, that it didn't have to be for life, perhaps we would be better at it." Controversial, but thought-provoking too!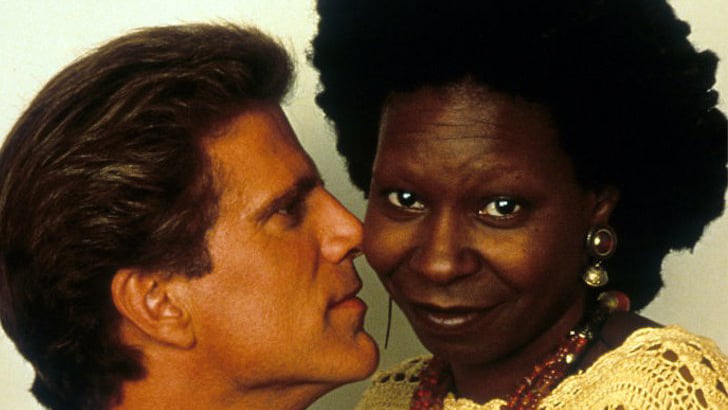 "Normal" family
Going on to talk about how she and her brother Clyde were single-handedly raised by their mother Emma, Goldberg writes, "I felt like we were normal." She explains, "My mother and brother gave me everything: they loved me and supported me and gave me the confidence I needed to go out in the world and do what I do." The star goes on, "But for some reason, in today's world, the kind of family I had isn't considered normal."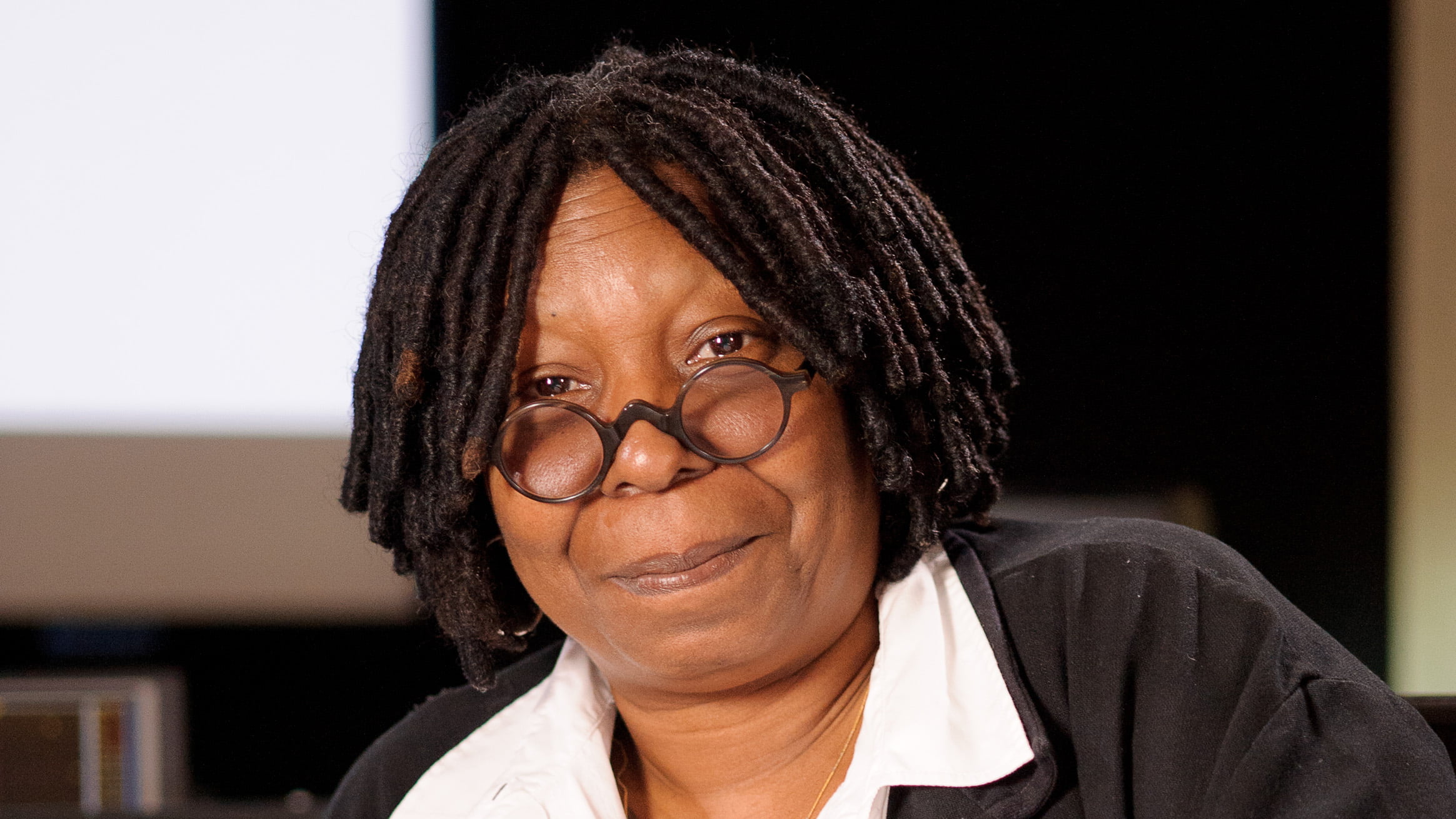 Only an ideal
Well, that's not strictly true these days. After all, single-parent households made up almost a quarter of American families, according to 2021 data published by the U.S. Census Bureau. But we digress. Goldberg explains further, "This idea of being 'normal' and having a so-called 'normal' family doesn't really ring true for a whole lot of folks. Yet we are told that's what we are supposed to strive for."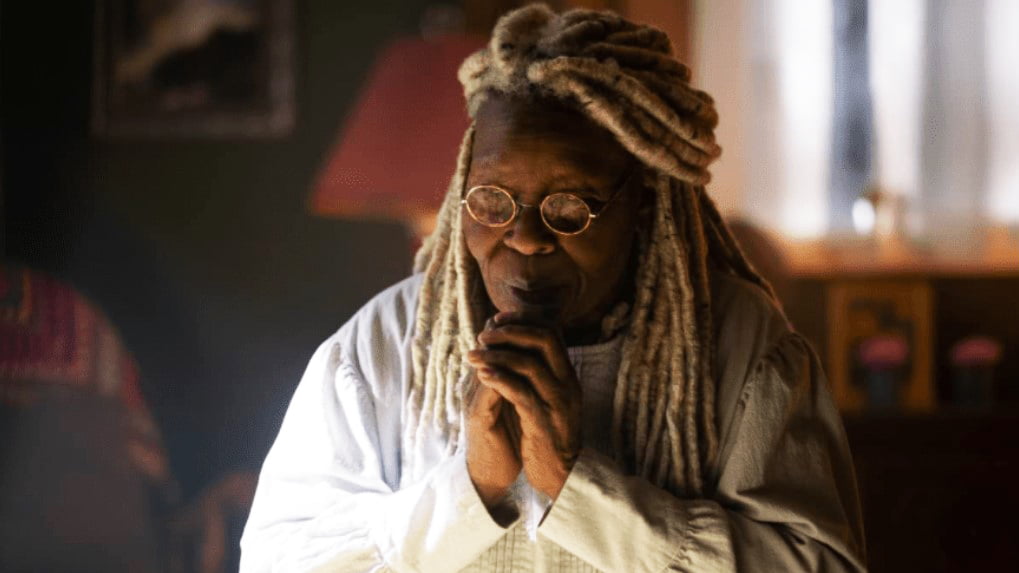 Princess fantasy
The prince-meets-princess stories that we read about as kids are basically just fantasies, according to the comedian. She writes, "For most of us, when we were little, we had this sweet idea – whether you're a guy or a girl – that we would have this fairytale relationship." The celebrity further noted that this make-believe coupling "would be brilliant and fantastic, and we would be perfect for each other."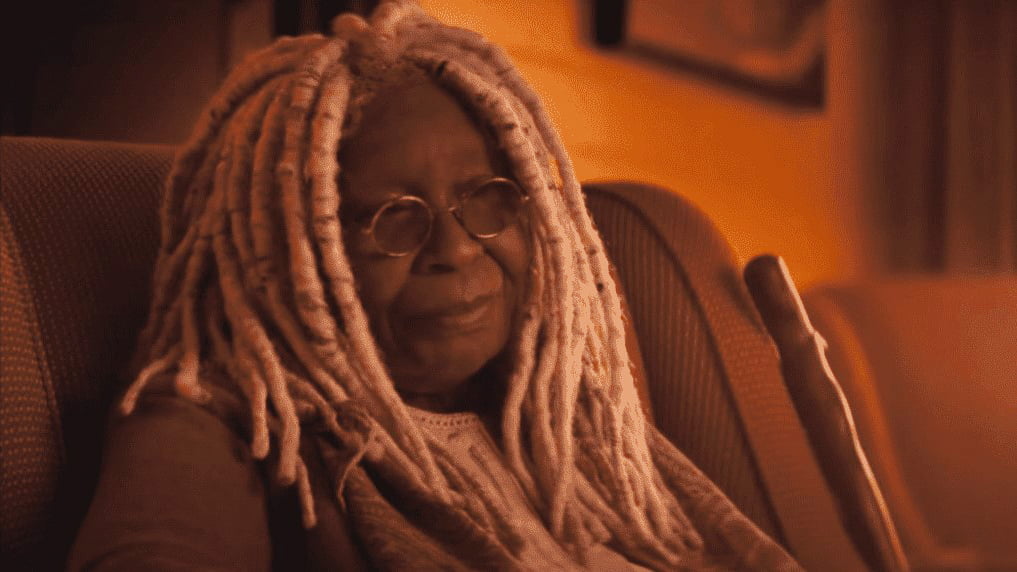 Choose what's right for you
Goldberg concludes, "But it usually doesn't work like that, does it?" Hmm, a somewhat bleak outlook on relationships maybe, but the star has a point. After all, life often doesn't deliver the romantic ideal about which so many people dream. Goldberg just isn't afraid to say it! Or to endorse the fact that it's okay to choose multiple partners, or even just be single if that's what makes you happy.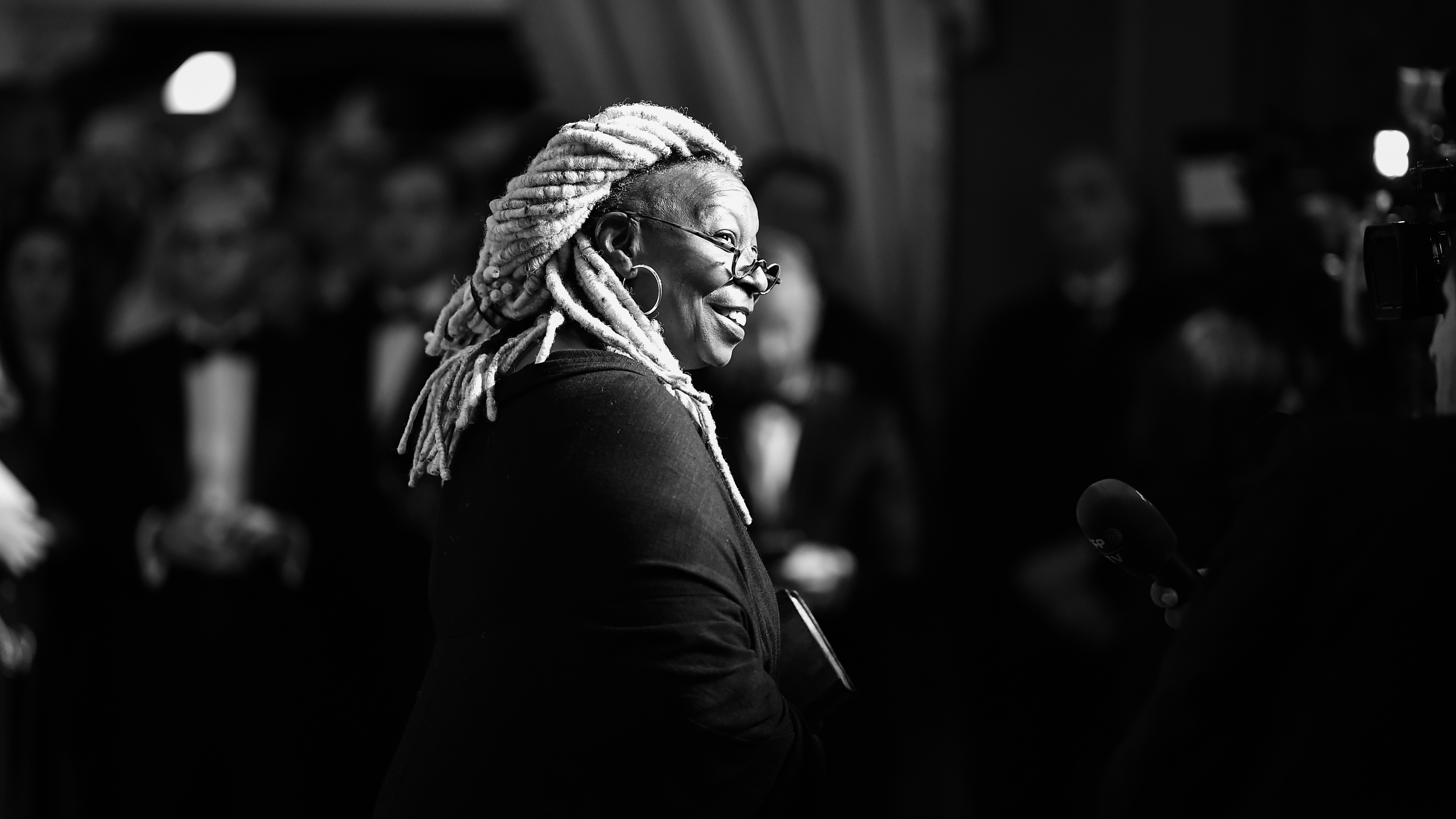 Her own voice
As the controversial co-host of The View pointed out to Piers Morgan, she maybe just has a different outlook to the average American. As she told the show host during her 2011 interview, "I don't think of myself as the voice of America, but I do think that sometimes I see things from a different perspective, sometimes because of my race, sometimes because of my gender, sometimes because of my experiences."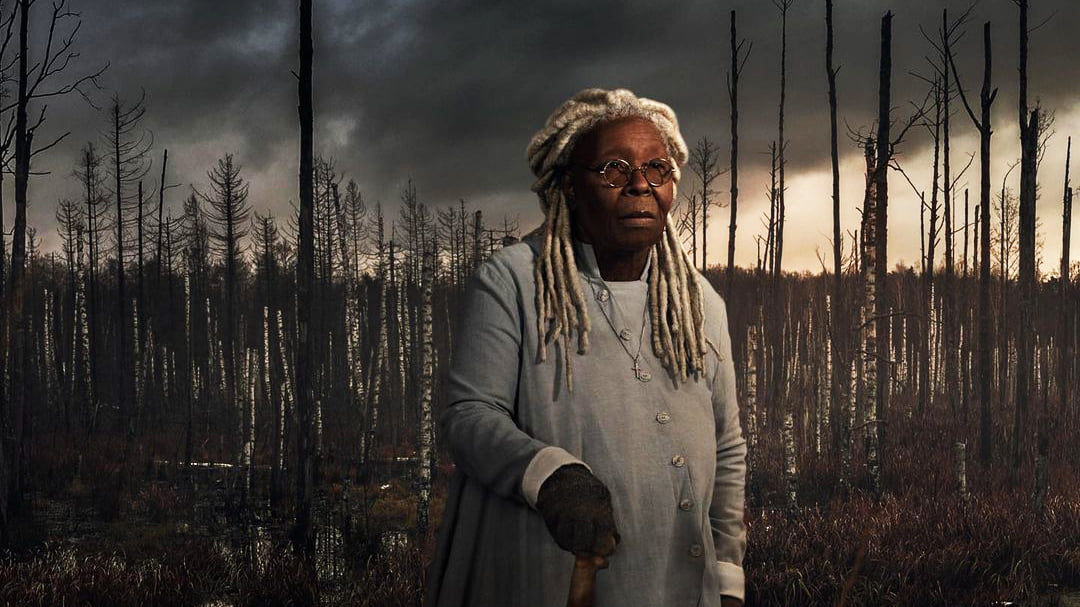 Committed to her family
But the people Goldberg is completely committed to are her daughter, Alex, and her three grandchildren. As she told Morgan, "I'm committed to my family, you know, and so – hence, for that relationship has lasted, you know, the longest." This just goes to show that much as Whoopi marches to the beat of her own drum, she certainly has her priorities straight and knows what's truly important.