Nothing is more painful than losing someone too soon. Millions of people throughout the world adored Stephen "tWitch" Boss, who was well-known for his infectious smile.
Many people were shocked by his demise, especially his young family.
His wife made the decision to pay tribute to him in public following a private funeral.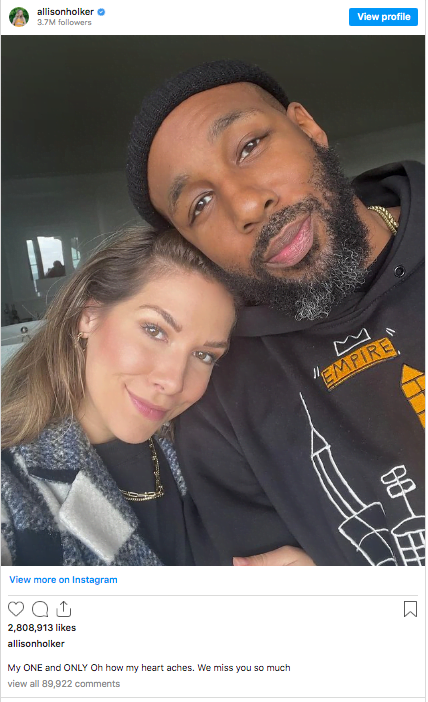 Widow of the late dancer Stephen "tWitch" Boss is Alison Holker. After the tragic passing of her loving husband, Holker is remembering their three children they had as a pair.
Boss, who was 40 years old when he passed away, had a private funeral service in Los Angeles on January 4, 2023, according to his family. The TV personality's closest friends and family were invited to say goodbye.
A celebration of life ceremony is planned for the future.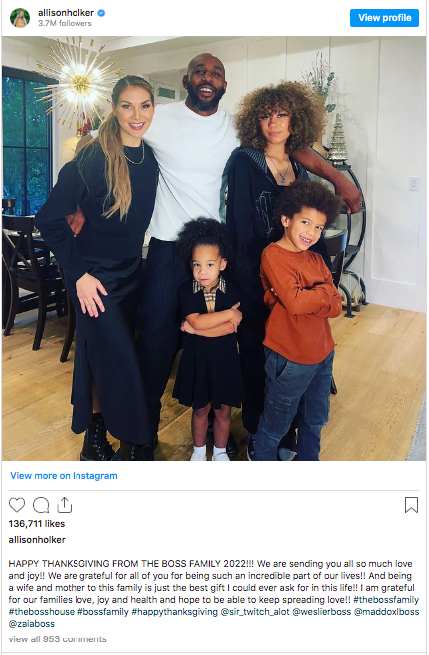 Holker and Boss, who were very close got married in 2013. On her Instagram page, Holker shared a lovely slideshow honoring her late husband. She discussed the couple's joint accomplishments and the experiences they had made with their three children, Weslie, 3, Maddox, 6, and Weslie, 14.
"To my husband, best friend, babe, Chee-chalker, Superman and father of my children I LOVE YOU FOREVER and ALWAYS!" Holker wrote, she added to her heartbreaking caption. "We will forever remember you as the true beacon of light that you were."
Lift me Up by Rihanna was playing in the background of the slideshow. It featured heartfelt images from the couple's wedding day when they received their children, images from passionate photo shoots, and much more, illustrating the depth of their shared history.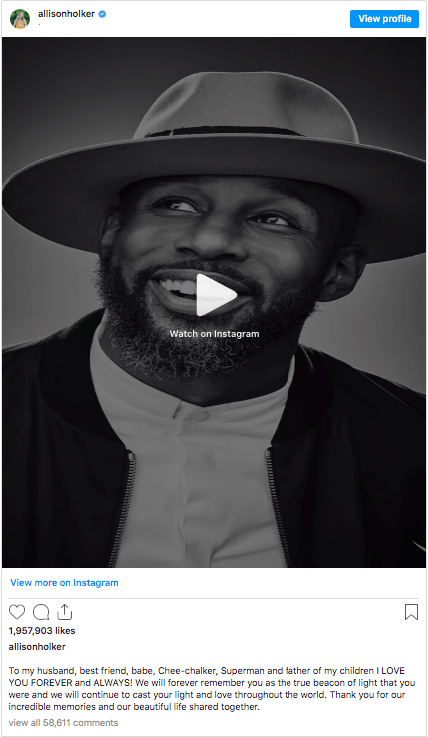 "In loving memory of Stephen Lauren Boss," the video read in the end, accompanied by a black-and-white photo of Boss.
"We will continue to cast your light and love throughout the world," Holker said in her caption. "Thank you for our incredible memories and our beautiful life shared together."
Many big names in the entertainment industry paid their respects under the post. "His light lives on with all of you," DeGeneres commented. "Blanketing you in love," Jenna Dewan wrote. "All my love to you and your family," actress Olivia Munn said.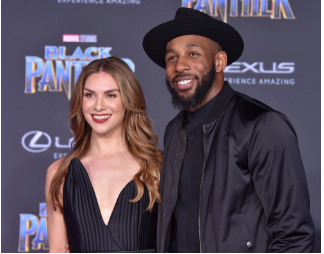 Boss was a staple on Ellen DeGeneres' talk show since 2014 till the show ended. Fans of all nations were grieved by his demise.
We send our well wishes to Stephen 'tWitch' Boss's family in this difficult time. Please join us in sending them thoughts and prayers.