At the time of Lisa Marie Presley's death, the proud and devoted mother left behind three daughters, 33-year-old Riley Keough, and 14-year-old twins, Finley and Harper.
Since Lisa Marie's shocking passing, not as much has been known about how Finley, Harper, and Riley are coping after losing their beloved mother. However, sources with alleged knowledge of the situation are shedding some light.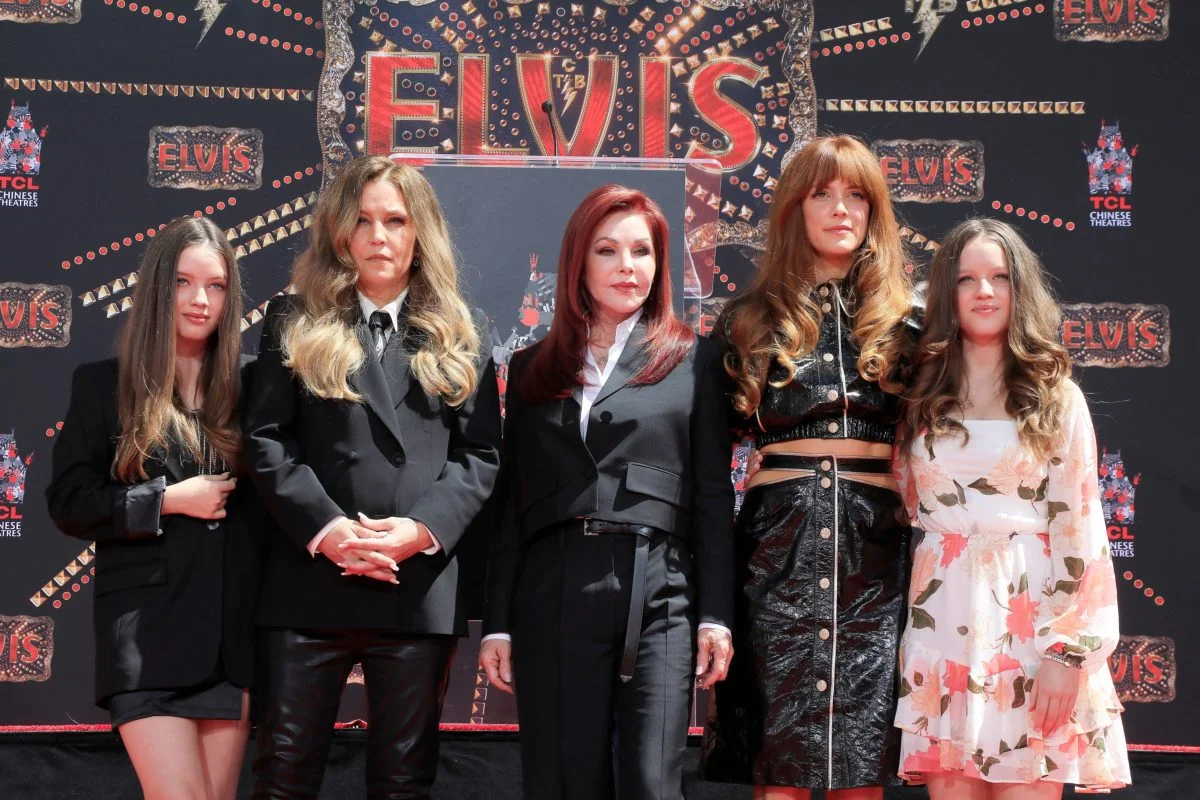 Sources Share How Lisa Marie Presley's 3-Surviving Daughters Are Coping
According to TMZ, sources claim that Finley and Harper "are deeply traumatized" since the tragedy occurred. Finley and Harper have been seeking comfort at their grandma Priscilla's home, where Riley has also been staying to offer comfort as well.
Thankfully, the twins' father Michael Lockwood has reportedly been there for his daughters as well. TMZ reports that Lockwood has been "central" in making sure his girls are doing the best they can be doing at a time like this.
According to TMZ, Lisa Marie and her daughter recently moved into the home where she ultimately collapsed. It's alleged that Marie moved into the new home less than a year after losing her only son, Benjamin, to suicide in 2020.
It's believed the twins were already at school when Lisa Marie suffered the cardiac event.
As Mamas Uncut previously reported, Presley's heartbeat allegedly was restored after she collapsed inside her California home. However, the 54-year-old mom of 4 suffered a second cardiac arrest at the hospital.
According to Page Six, it's alleged that Presley's family signed a "Do Not Resuscitate" order after arriving at the hospital. Doctors had declared Presley brain dead and placed her in a medically induced coma. After suffering the second cardiac arrest, Presley was pronounced dead.
Presley was discovered by her housekeeper and her first ex-husband who still lived with Presley at the time, Daniel Keough, and performed CPR until first responders arrived. Just two days before her unexpected and tragic passing, Lisa Marie Presley was all smiles at the Golden Globe Award Show.
From watching proudly at her seat while the man who portrayed her father won a Golden Globe to crashing his interview on the red carpet, it's fair to say no one saw this coming. Watch Lisa Marie's last interview below. She crashes the interview at 1:28:
Rarely do families appreciate movies made about their late loved ones, but Lisa Marie seemed blown away by the accuracy and Austin Butler's portrayal of her father, Elvis.
As Mamas Uncut previously reported, on January 12, just hours after it was reported that Lisa Marie Presley collapsed following a medical emergency, Presley, the only child of rock legend Elvis Presley, passed away.
"It is with a heavy heart that I must share the devastating news that my beautiful daughter Lisa Marie has left us," her mother Priscilla confirmed in a statement shared with People Thursday evening.
"She was the most passionate strong and loving woman I have ever known. We ask for privacy as we try to deal with this profound loss. Thank you for the love and prayers. At this time there will be no further comment."
A singer and songwriter like her father, Presley also owned her father's beloved Memphis estate, Graceland, which will now be left to her three surviving daughters.