In Hollywood, a lot of couples don't manage to make it through the years.
I can imagine it must be challenging to live your life in the public eye while having the world and his wife follow your every step, not to mention the negative comments on social media.
Pierce Brosnan, a well-known actor who frequently co-stars with stunning leading ladies as the ultimate charmer, is frequently described as quite the Casanova. He is a dedicated husband and the ideal family man behind the scenes, though.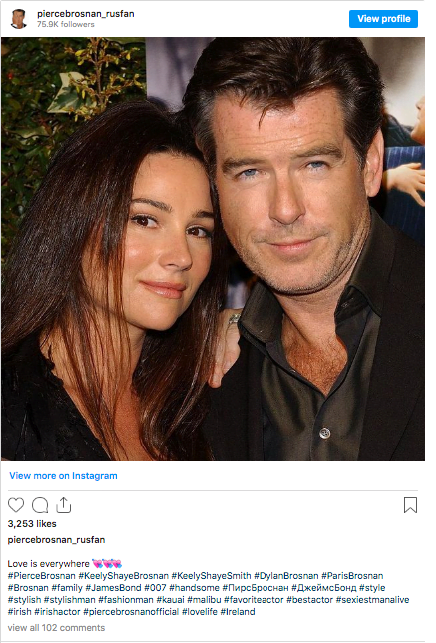 We can all hope to have a relationship like that of Bond actor Pierce Brosnan and his wife Keely Shaye Smith, a journalist, novelist, and television host.
After more than a quarter of a century together, the passionate duo still only have eyes for each other. Their marriage shows that despite fame, age, and all the physical changes that accompany it —  true love never dies.
For for 30 years, Pierce and Keely have been each other's closest friends, confidantes, and lovers. After first meeting at a Mexican bar in 1992, the pair started dating in 1994 and were wed seven years later.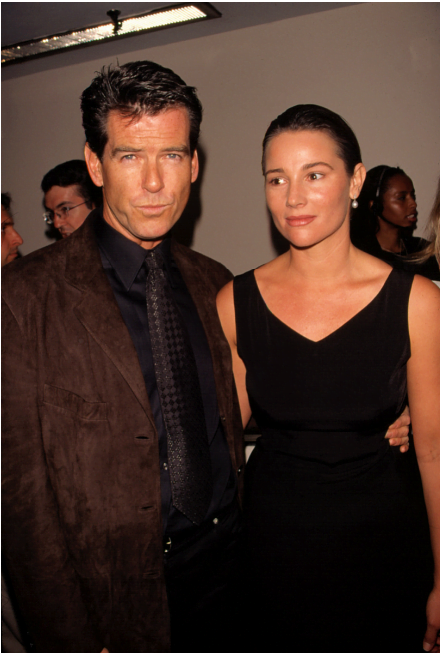 When Keely was assigned to interview Ted Danson, she instead became friends with Pierce.
Their very first date is like anything from a love story.
They "sat down under the stars and he held my hand. There were fireworks going off over our heads, and Kenny Loggins was singing. We talked until 3 in the morning."
"He was captivating," Keely explained in 2001.
"Tall, dark and handsome, everything that everybody would immediately be attracted to. He had this mischievous sparkle in his eyes. I thought, 'Wow! Wow!'"
Pierce immediately knew Keely was something very special.
"I love her vitality, her passion. She has this strength that I wouldn't be able to live without. When Keely looks at me, I go weak," he said.
In 2001, Pierce and Keely exchanged vows in Ireland.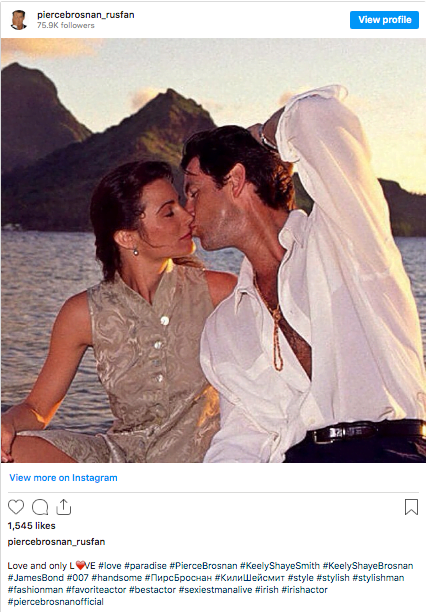 The plan was for the couple to get married in 2000, but Pierce's 16-year-old son was injured in a car accident in the United States before that could happen. He thus sustained a spinal injury, and his father decided to postpone the wedding.
But in the end, Pierce and Keely were married in the majestic Irish stronghold Ashford Castle, fulfilling their dream wedding. The newlyweds had reserved 120 rooms at the fantasy hotel for their close friends and family, but Pierce had paid for a hefty security operation to keep the public and journalists at bay
Raising sons together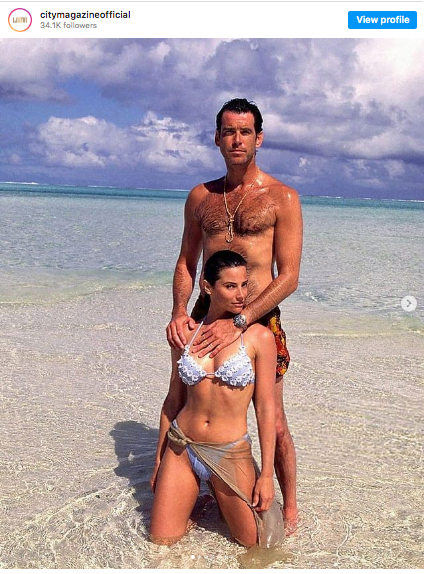 The couple has two sons and shares a passion for nature, working to prevent whaling and the destruction of our oceans' inhabitants.
Pierce and Keely were without a doubt a marriage made in heaven because their two sons were born not long after they began dating.
Since then, Keely has maintained a rigorous work schedule for her own career while simultaneously providing excellent care for the children. Pierce's children from a previous marriage to Cassandra Harris, who passed away from cancer in 1991, have also been lovingly cared for by Keely.
Weight of Keely Shaye Smith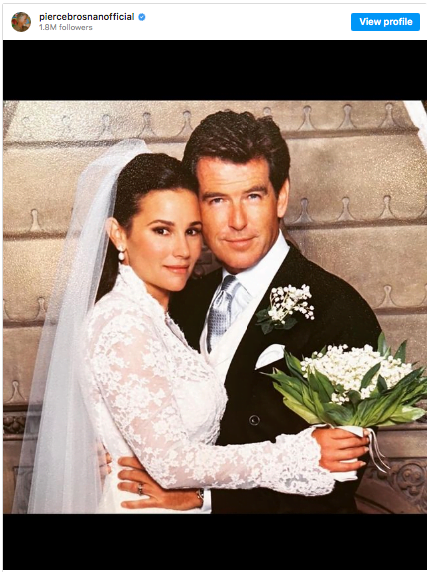 Keely had a modeling career and had previously worked as an actor before she met Pierce. Keely's weight has received a lot of attention lately, particularly in gossip publications.
Everyone can probably see that she put on some weight, but who doesn't when you get a little older? Some media reports say that Keely may have had problems with the thyroid gland, but I think she is radiantly beautiful.
Sadly, Keely is often the target of cruel trolls over her changing shape. Meanwhile, the OO7 star says he still adores his "passionate" wife, who makes him "weak at the knees."
"I found a great woman in Keely Shaye," he said. "Not if I searched a million times over would I find one as good."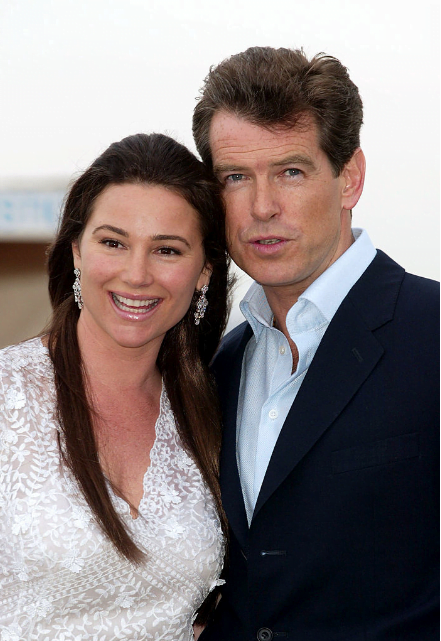 Some tabloids estimated that Kelly gained about 70 pounds after her marriage to Pierce. These speculations have also got people and media to speculate that Pierce would leave his wife. Still, the couple never attracted rumors of cheating and are constantly caught in public kissing and holding hands.
Of course, it's not easy to handle trolls who have an opinion about Keely's appearance and fat-shame her. But Pierce has always had his wife's back, and he often shows his love for her in public – a testament to how much he loves Keely
And it's also so refreshing to have a woman in Hollywood who doesn't use surgery to look younger. Keely seems confident in herself, and Pierce loves her wife for who she is.
The years have passed, and the two have changed physically, but the love, respect, and affection they both feel for each other remains the same.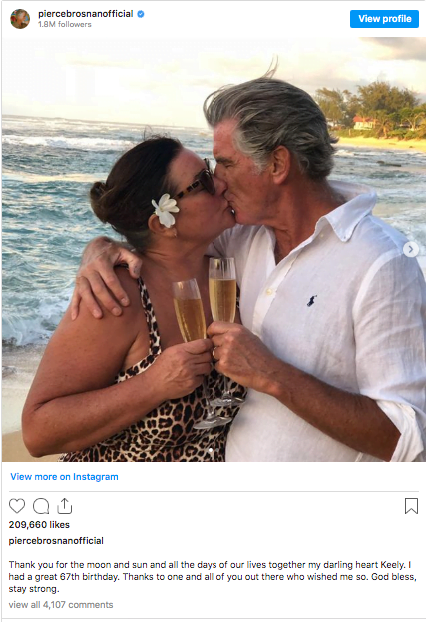 They are not shy about showing their love for each other. Both Pierce and Kelly are active on social media and use Instagram to show their love.
For example, In 2021, Brosnan took to Instagram and wrote a touching post to his wife to celebrate her 58th birthday:
Today a lot revolves around the physical and the material things. That's why it's comforting to see how Pierce and Keely's love is permanent and real.
Throughout his star-studded career appearing alongside some of Hollywood's most beautiful women, Brosnan preferred to fly his wife to his filming locations so he could devote even more time to her.
"Wherever I went in the world I missed her, and I'd send her tickets to come so we could be together. We just seemed to fit," he recalls.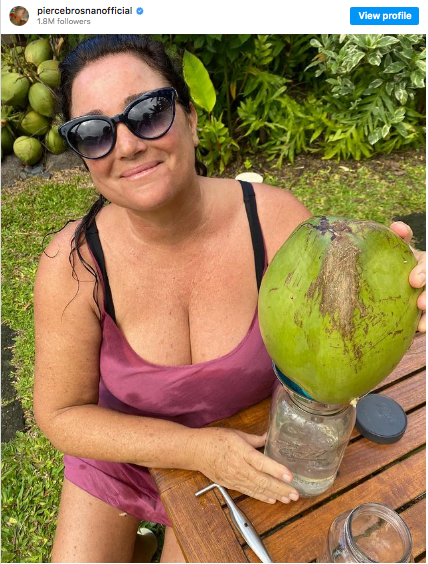 Pierce Brosnan has just finished playing the role of Dr. Fate in a sci-fi action movie Black Adam. In this role, the actor plays a superhero and sorcerer in the DC Universe.
However, the 69-year-old actor made sure to keep some things from his personal life the same as his role. He wore his wedding ring and a watch his wife Keely Shaye Smith had gifted to him many years ago.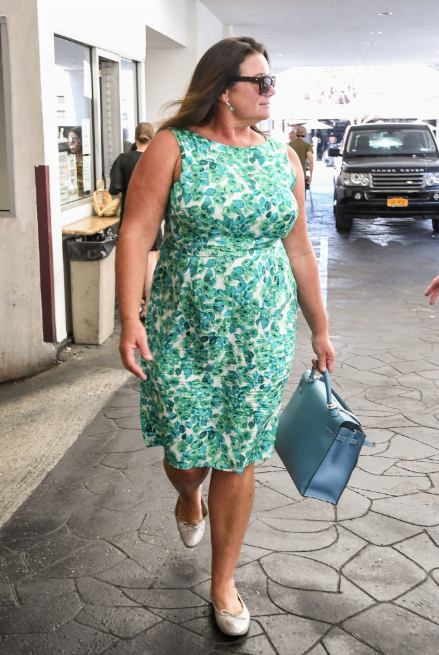 He explained in an interview saying, "This is our wedding ring and this is a watch that Keely bought me many years ago with an inscription that [reads], 'Time flies on love's wings,'" He further added, "I decided to wear it for this character. It seemed appropriate."
He explained that it was appropriate for his character as he had a wife too, which is why Brosnan decided to keep these personal items on during filming. He said,  "The man [has] traversed the ages of time. He's one of the most powerful sorcerers in the DC comic book world. He did have a wife called Enza, and she was even more powerful than him I hear."
His wife was obviously thrilled at the subtle yet sweet tribute her beloved husband gave to her in his latest film project. She said, "I love those emblems, that he took those with him into the superpower, superhero realm."
I love seeing these two together and wish them many more happy years and beautiful moments; they are a shining example to us all.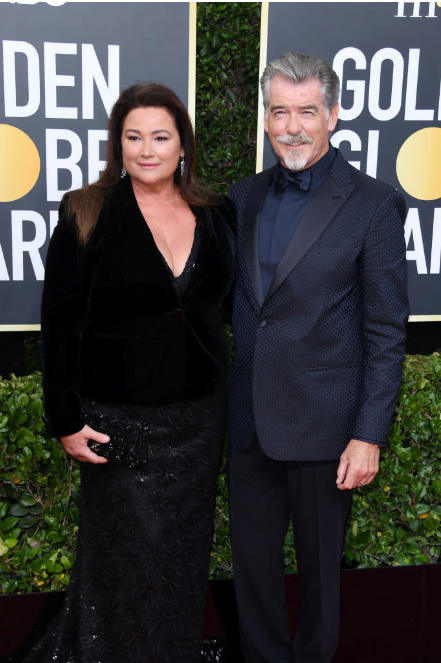 Please share with all the Pierce Brosnan fans you know.