Donna Mills surprised everyone when she put acting on hold at middle age and became a full-time mother to her adorable daughter, Chloe. Unhindered and undeterred, she navigated the map of motherhood and found love with the man of her dreams.
The very talented Donna Mills, who started her acting career in 1966 in "Secret Storm," has been in several relationships, but her tie-in with Richard Holland is one of the prominent ones.
Mills once dated movie producer Allen Adler and actor Vic Vallario. Mills was romantically involved with Richard Holland, the ex-husband of musician Chaka Khan and they had a child together — Damian.
As a rock guitarist, Holland was once on the music scene and later delved into the corporate world as an advert executive. He currently labels himself a writer-producer.
Mills and Holland made a somewhat unlikely couple as they were dissimilar in character and attitude. Mills, a go-getter, ever active and motivated person, was so much unlike her lover, Holland, who loved to be laid back and was often called lazy.
The actress revealed that people did not think highly of Holland, viewed him as a golddigger, and expected him to worship her.
Studio portrait Donna Mills stars as Abby Cunningham, in the CBS television series "Knots Landing." | Source: Getty Images
She talked about a scenario where someone handed over her umbrella to Holland and expected him to be eager to keep it where it was meant to be. She said she has resigned to telling them where to keep it.
The advert executive said he is not as motivated as Mills and could go on for months unmotivated and apathetic to try out something new.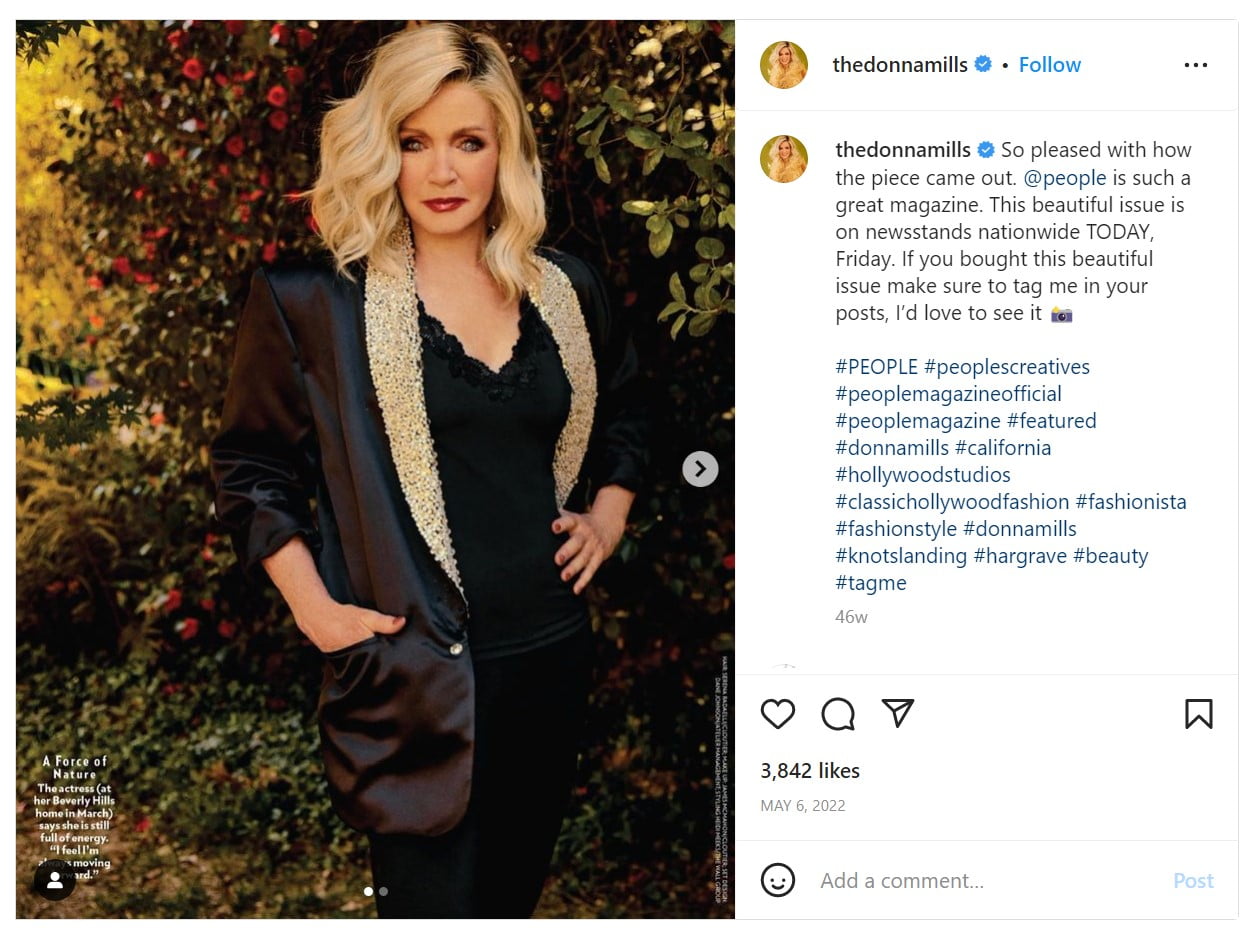 The couple described their relationship of 20 years as "turbulent." Their relationship was inconsistent and unstable, and they had an on-and-off relationship for the duration.
Although a hard worker and lover of her art, Mills cared for her lover's son, Damian, whom she catered for to the best of her abilities and had a room well kept for him whenever he had to stay over during his mother's career tours or for the holidays.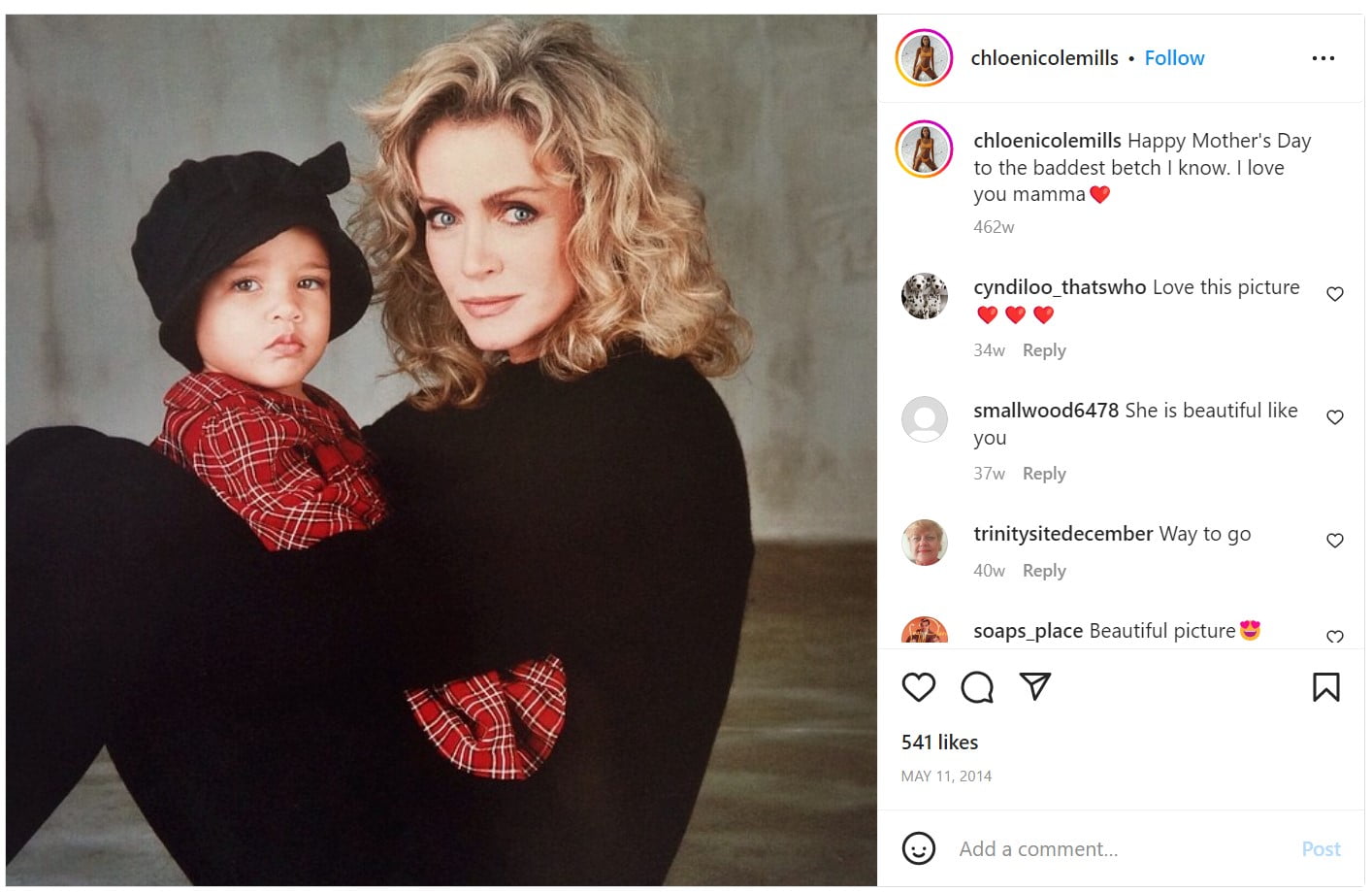 Holland was the first man to ever move in with the actress. She commented that she had never met anyone she valued that much or was worth giving up her privacy and space for. He moved into her $1.5 million home, and they remodeled it in a not-so-bright fashion, which they preferred.
When asked why she did not start a family earlier, Mills agreed that she put work first and could not handle the demands of both work and family together. Hence, she was in no hurry to have kids of her own and postponed having a family until later.
BECOMING A MOTHER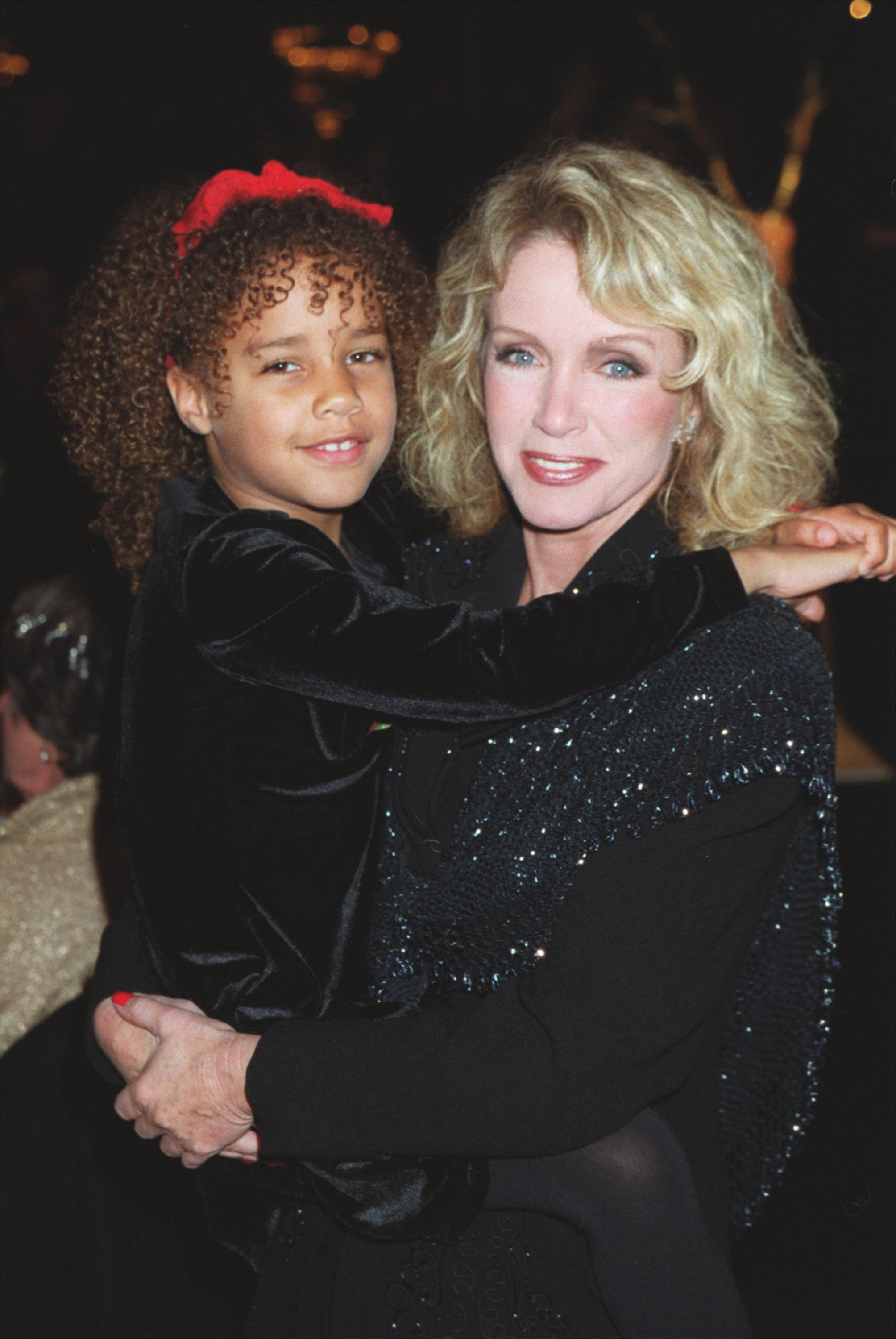 Actress Donna Mills and adopted daughter Chloe pose for a picture during "Merv Griffins 7th Annual Christmas Tree Lane Lighting Ceremony and Live Auction of Trees" December 12, 2000 in Beverly Hills, California | Source: Getty Images
The Soap Opera Digest award winner was knee-deep in her acting career when she decided to take a vast spin and adopt her daughter, Chloe. Mills was 54 when she made this huge decision to become a mother. She said she felt something was missing, and she knew it was a child.
People considered her too old to become a mother and thought it was tasking for a woman in her 50s to be doting and running after a toddler.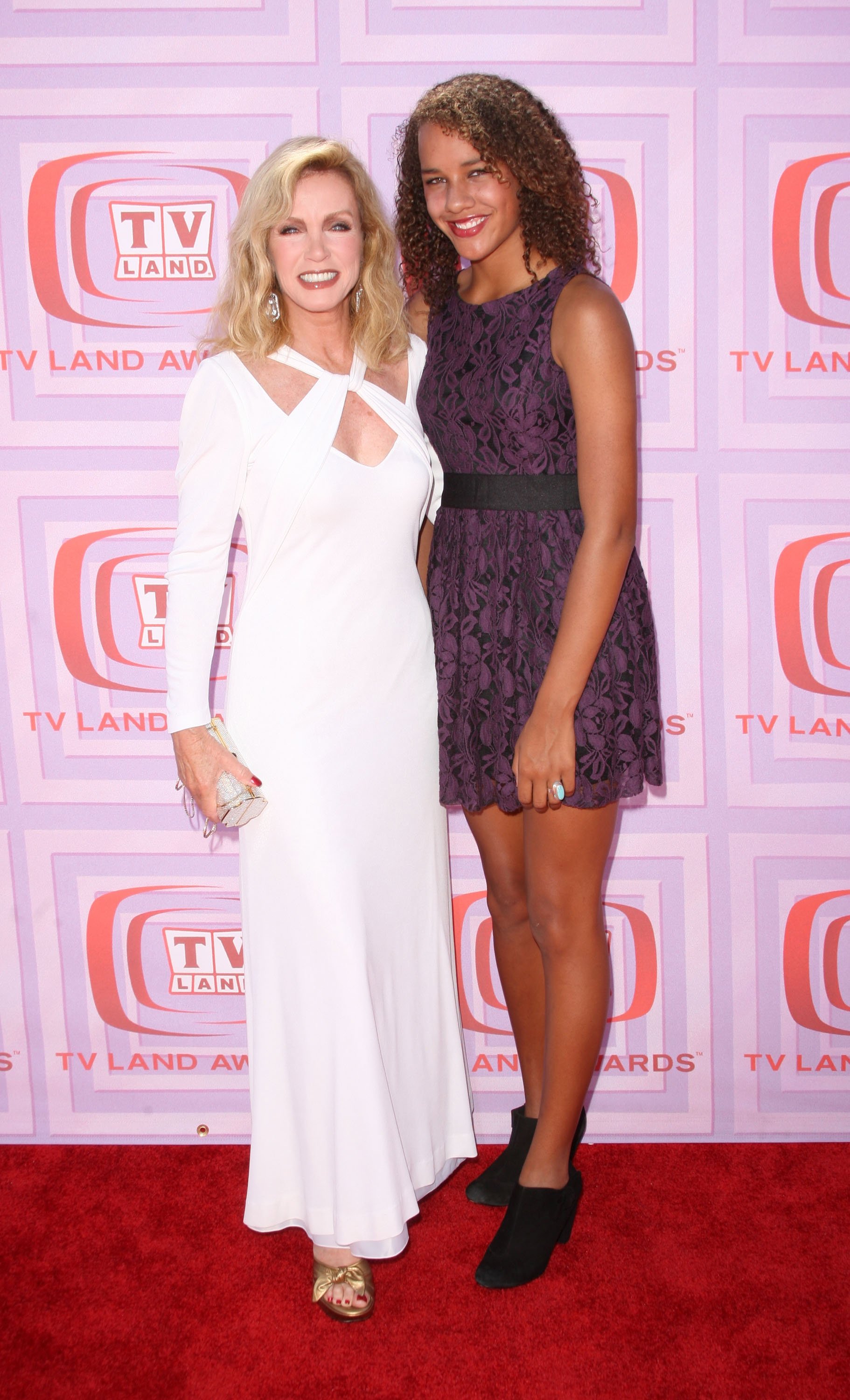 Actress Donna Mills and daughter Chloe Mills arrive at the 7th Annual TV Land Awards held at Gibson Amphitheater on April 19, 2009 in Universal City, California | Source: Getty Images
Her motherly instincts yearned for expression, and she decided to feed its hunger by having a child of her own. This decision cost her; Mills had to take a break from the screen for 18 years! It wasn't easy to move around with a kid who had to be in school.
Mills remarked that she was not going to leave Chloe at the mercy of a nanny, and she wanted to be actively involved in her child's life and so had to stay put to raise her daughter.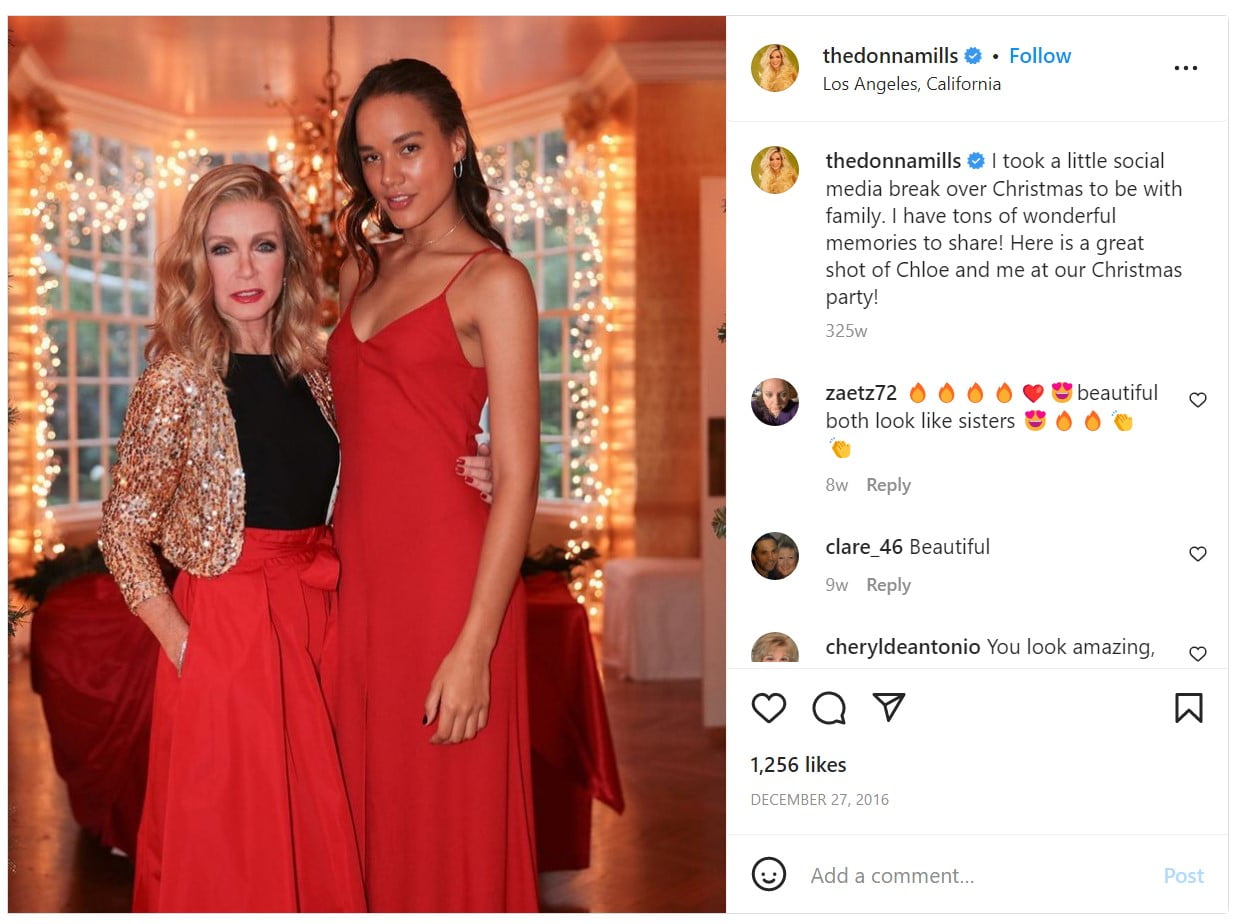 The octogenarian says after years, she and her daughter have an unbreakable bond, and although Chloe is busy, they find time to have their private moments.
The actress, whose net worth is estimated at $9 million, also advises people who have a budding career and want to be successful that the best time to start raising children is later. She believes that having children later will allow you to give your all to your career at the early stage.
HER MOTHER'S DAUGHTER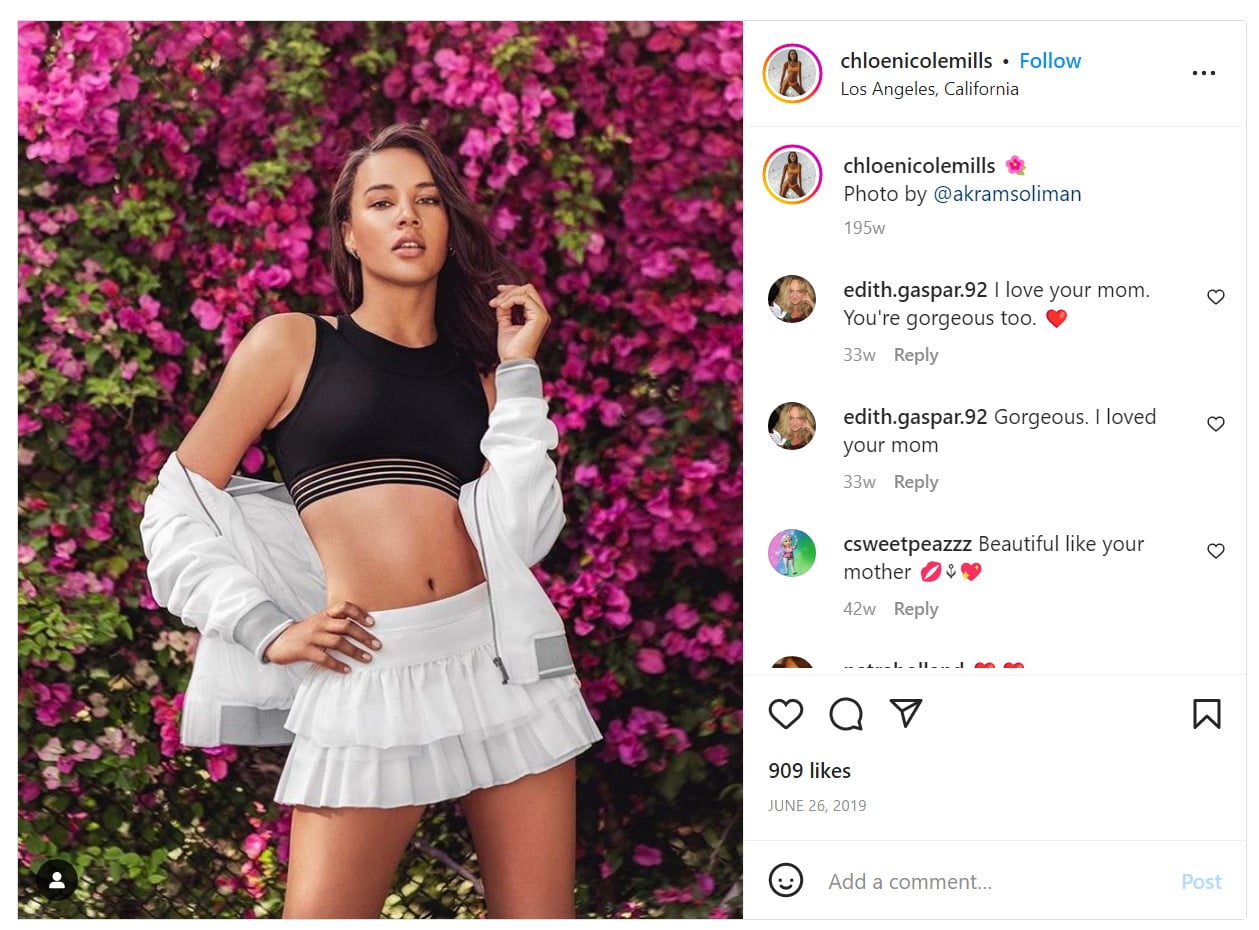 Chloe Mills was adopted just four days shy of her birth by Mills in 1994. The actress's beautiful daughter is now 27 and a model and social media influencer with over 14.5k followers on Instagram.
Her social media bio reveals that she is a member of the Soho House, a private member's club for those interested in arts, politics, and media in California. Chloe is currently dating musician Bailey Joshua.
DONNA MILLS' CURRENT PARTNER
Mills did not give up on love after her relationship with Holland was characterized by instability. The iconic actress had a go at it again in 2001 when she started seeing actor and producer Larry Gilman.
Gilman has had a successful career so far; he was featured in the TV series "Texas Rangers" from 1980 to 1981 and also a movie, "Secrets," and then in "M*A*S*H."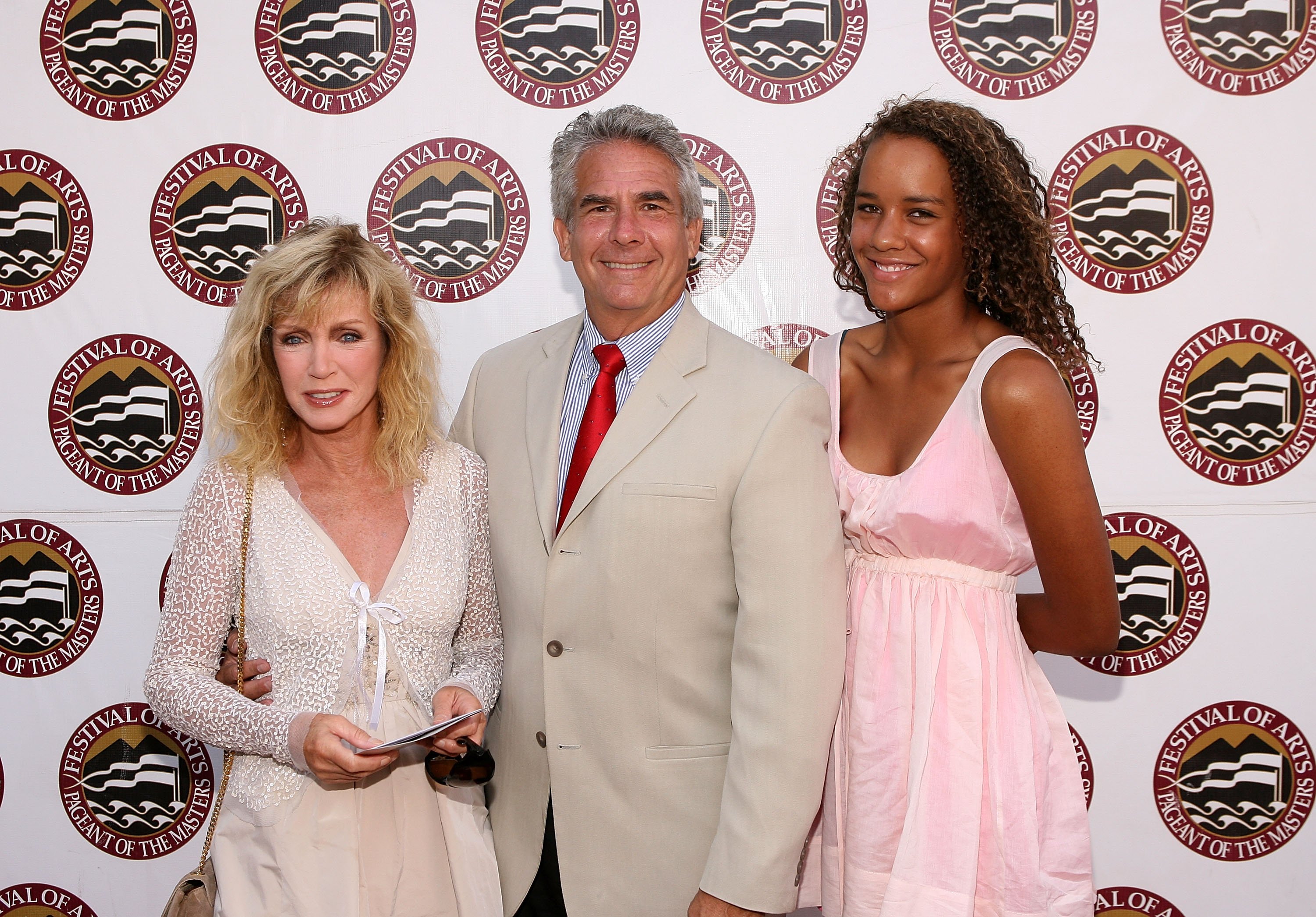 Donna Mills, Larry Gilman and Chloe Mills attend The Festival of Arts/Pageant of The Masters 2009 Gala Benefit at the Irvine Bowl Park on August 29, 2009 in Laguna Beach, California | Source: Getty Images
The 72-year-old actor and producer, a native of New York, is devoted to his lover and her daughter and shows his love through romantic deeds. One such deed was when Gilman gave his girlfriend of over 14-years her very own vineyard! Donna spurted out with joy when she said:
"Larry planted a vineyard for me last year, He's really such a good guy."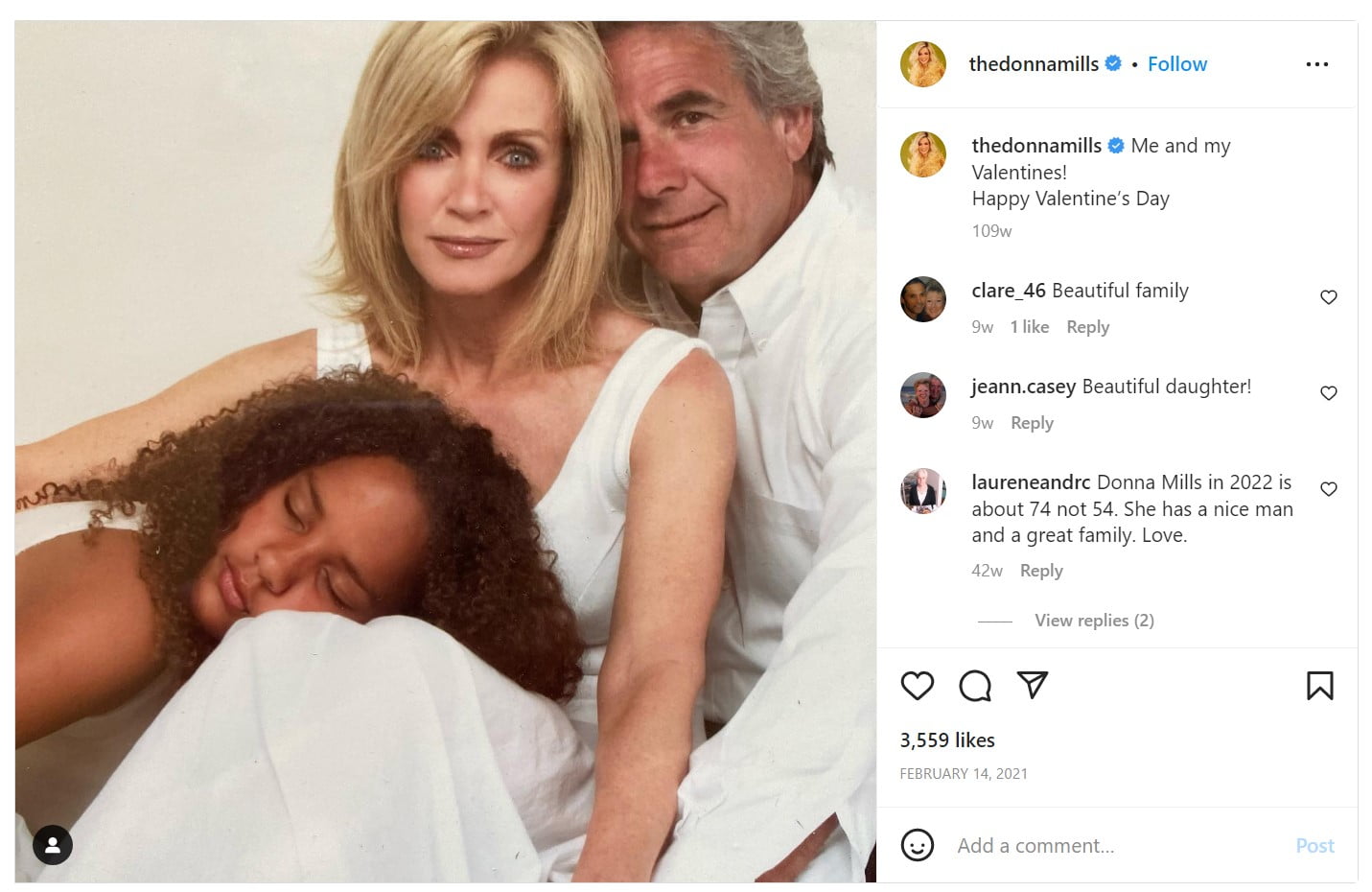 This grapevine is situated in Brentwood, LA, and although it's only a year old, the couple looks forward to the coming year and believes a bountiful harvest will abound in their vine.
They also plan to start bottling wine from their grapes and name it "Ethereal." These couples live the best life, and with a supportive man and loving daughter, the sky looks like the starting point for Mills, and like fine wine, she keeps getting better with age.