When Eli Hill, an 8-year-old boy from Corbin, Kentucky, went outside to play basketball, nothing spoke trouble. Unfortunately, the game soon turned into a freak accident which claimed this boy's life.
According to police, as reported by WKYT, the boy went to get something to stand on in order to dunk the ball in the hoop, but then, all of a sudden, the backboard hit him and crushed his chest, causing him to die from blunt force trauma.
The Hill family said their son was very special. They described him as kind and loving with a great knowledge of sports.
"Eli was only eight. But in his eight years, he has shined his light so bright," said Eli's mom, Ashley Hill. "We're just so proud of him. We are just so proud of the legacy he's left behind."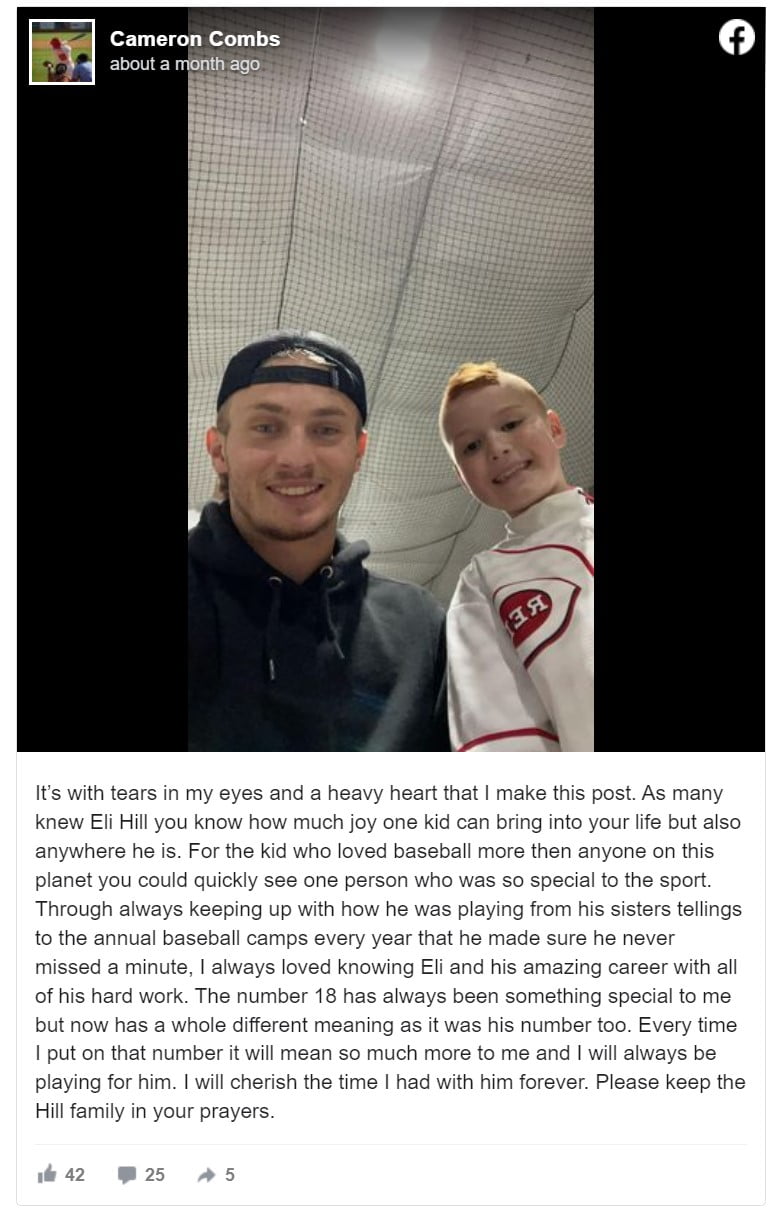 The family made a decision to donate his organs so that now someone else can have Eli's heart of gold.
"As many knew Eli Hill you know how much joy one kid can bring into your life but also anywhere he is. For the kid who loved baseball more then anyone on this planet you could quickly see one person who was so special to the sport."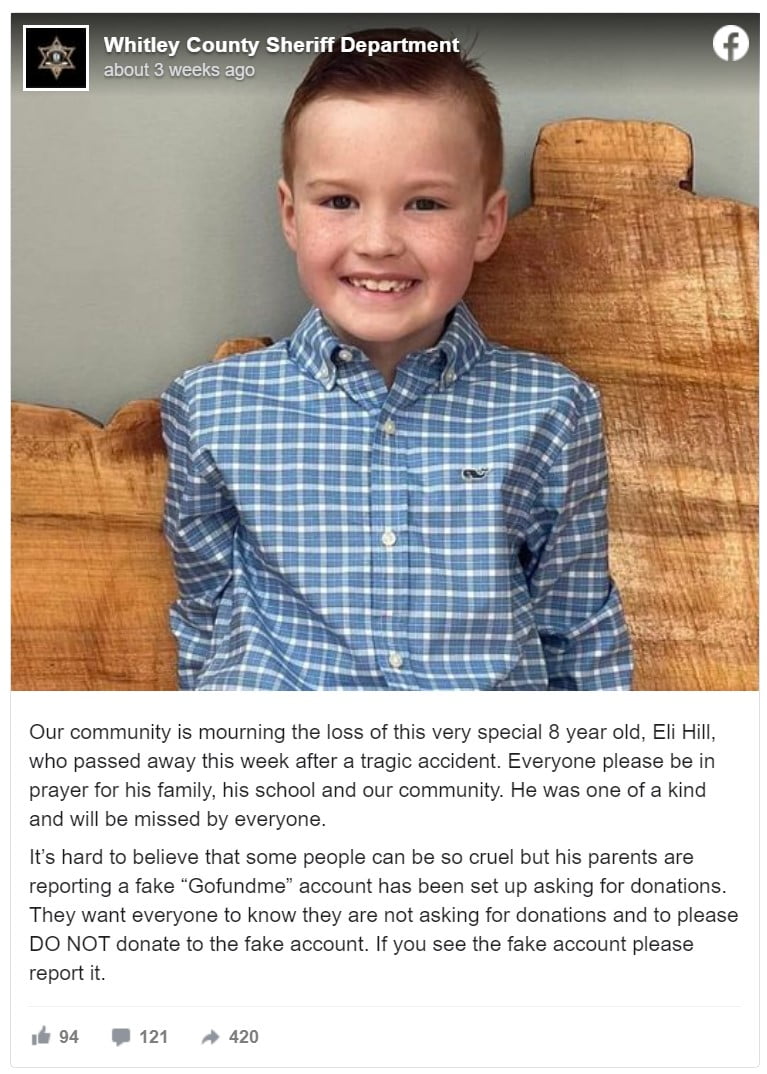 The family also issued a warning through the police department for people not to donate money to the GoFundMe page set up in their name because it wasn't them who set it.
The Better Business Bureau warns about suspicious crowdfunding and says to always double-check before you donate.
Please SHARE this article with your family and friends on Facebook to send your condolences.
Bored Daddy
Love and Peace