Just minutes ago it was revealed that Brittney Griner has been released from the Russian penal colony she was being held in after a prison swap was agreed upon. As CBS News reports, Griner was "in a one-for-one prisoner swap for international arms dealer Viktor Bout," according to a U.S. official.
The one-for-one swap was reportedly negotiated and agreed upon with Moscow over recent weeks and was given final approval by President Joe Biden. A White House official told CBS News that Biden, and Vice President Kamala Harris, shared the news with Griner and Griner's wife Charelle on Thursday morning via a phone call.
As Mamas Uncut previously reported, a former prisoner, who was held in the same Russian penal colony Brittney Griner is currently being held in, says she's "terrified" for Griner after learning about her placement. Nadya Tolokonnikova, a member of the musical group "Pussy Riot" who famously spent two years in a Russian penal colony on "hooliganism" charges, said, "I'm terrified that Brittney Griner was moved to IK-2.
"It's one of the harshest colonies — it is literally the harshest colony in the whole Russian prison system. I was protesting terrible conditions in my penal colony. But I know every single chief official who works at IK-2, and I know exactly what human rights abuses they perform on a daily basis and the kind of torture they use against prisoners."
Tolokonnikova went on to say IK-2 as having "slave-like conditions." Adding, "prisoners are expected to perform manual labor — including tasks like cooking, cleaning, and sewing — for "up to 17 hours a day" without breaks or days off."
As Mamas Uncut previously reported, after weeks of attempting to locate WNBA star Brittney Griner, her lawyers are revealing that she's been found and where she's been relocated. According to Reuters, Griner has been moved to a penal colony in Russia's Mordovia region.
Specifically, Griner has been "moved to Female Penal Colony IK-2 in Yavas, where she will serve out the remainder of her sentence," the source revealed. Yavas is 300 miles from Moscow.
"We are aware of reports of her location, and in frequent contact with Ms. Griner's legal team," a U.S. State Department spokesperson told Reuters. "However, the Russian Federation has still failed to provide any official notification for such a move of a U.S. citizen, which we strongly protest. The Embassy has continued to press for more information about her transfer and current location."
As Brittney Griner's lawyers revealed just a few days ago that the whereabouts of the WNBA star are currently unknown, new information is being revealed.
As Mamas Uncut and At the Buzzer previously reported, Griner was sentenced to 9 years in a Russian prison after she was found with less than a gram of hash oil in her luggage.
"We do not have any information on her exact current location or her final destination," Griner's attorneys Maria Blagovolina and Alexander Boykov said in a statement, BuzzFeed reported.
Brittney Griner's Lawyers Reveal the Update They Learned About Her Whereabout But Still Don't Know Exactly Where She Is
Now, after her lawyers revealed Griner was sent to a penal colony but nobody knew where exactly, an update has been shared. In a statement shared with People, Natalia Filimonovna, from the NGO Russia Behind Bars, said, "It's not an easy life in a settlement colony, but it's a lot harsher in a general regime colony."
According to Griner's lawyers, most "women in Russia are sent to one of the 106 mixed gender low-security settlement penal colonies," however, it has now been revealed that Griner will serve her 9 years "in one of the 35 high-security correctional institutions for women only."
The high-security prisons are known to have stricter rules and "are circled by guards in towers with automatic weapons, much like the Stalin-era gulags," People reports.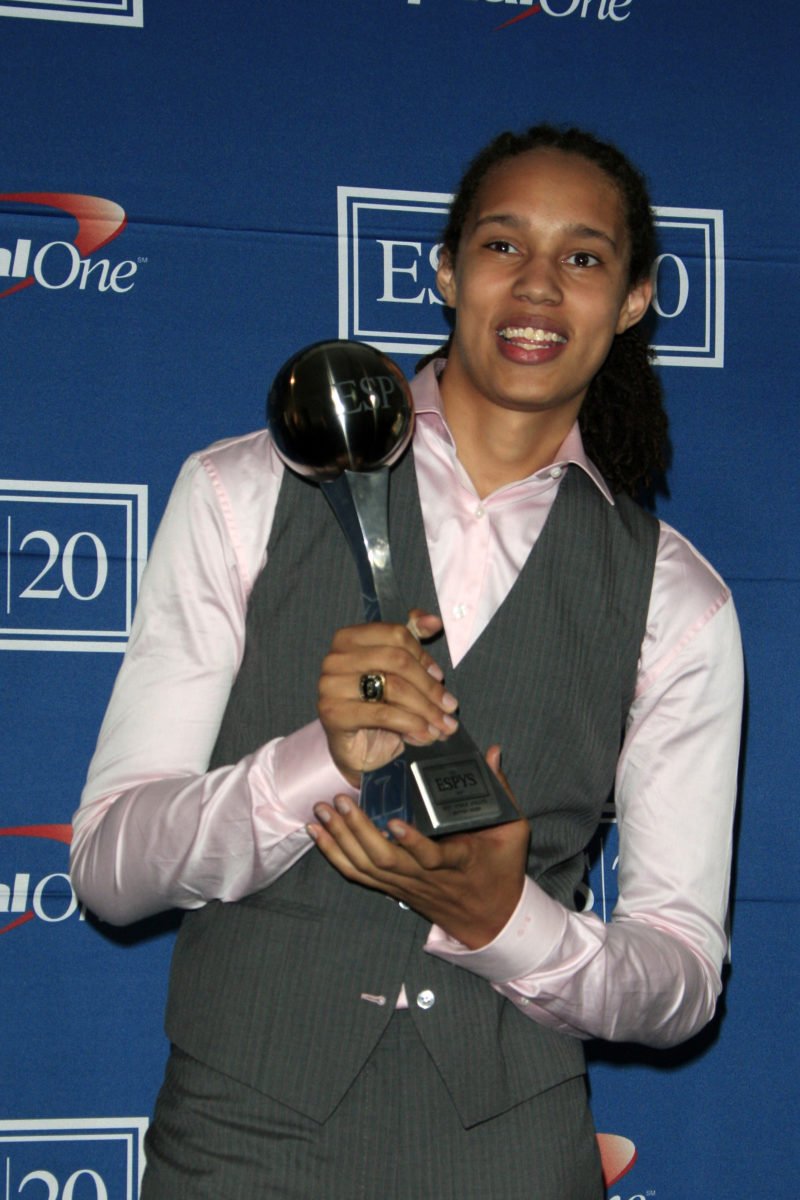 However, while it's known what type of penal colony Griner will be sent to, it's still unknown which one. Another American woman being held in a Russian penal colony, Sarah Krivanek, described her time in prison as "hell."
While it's unclear when anyone will be notified of Griner's whereabouts, her lawyers say they expect to learn of her final destination by mail once she arrives at the penal colony, which is described as a prison camp where prisoners are housed in barracks and forced to perform labor, Mama Uncut previously reported.
Further reports revealed that the vast majority of Russian prisons are penal or exile colonies, and as Axios reveals, "reports of sexual violence, unsanitary conditions, and even torture have surfaced in recent years" from those being held in penal colonies.
"Our primary concern continues to be BG's health and well-being," Griner's agent, Lindsay Colas, said in her own statement. "As we work through this very difficult phase of not knowing exactly where BG is or how she is doing, we ask for the public's support in continuing to write letters and express their love and care for her."
During the Glamour's Women of the Year Awards, Cherelle Griner opened up about her wife, Brittney Griner, being detained overseas in a Russian prison.
"I've spent the last eight months riding waves of grief and to be honest, total disbelief," Cherelle said, discussing the emotional impact that losing Griner has had. "I can't believe that I'm standing in front of you guys today and living without my favorite person, my greatest love, my sanctuary."