Alec Baldwin and armorer Hannah Gutierrez-Reed were charged with involuntary manslaughter in connection with the deadly shooting of Halyna Hutchins on the Rust set.
According to a Santa Fe district attorney's announcement on Thursday.
"After a thorough review of the evidence and the laws of the state of New Mexico, I have determined that there is sufficient evidence to file criminal charges against Alec Baldwin and other members of the 'Rust' film crew," Mary Carmack-Altwies said.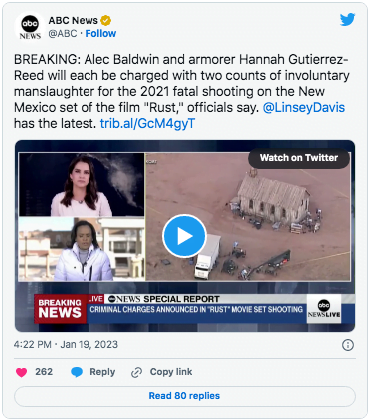 "On my watch, no one is above the law, and everyone deserves justice."
Both Baldwin and Gutierrez-Reed will reportedly be charged with two counts of involuntary manslaughter.
According to the authorities, assistant director David Halls entered into a plea deal. Halls consented to enter a plea as part of the plea agreement and will serve a six-month probationary period after pleading guilty to the charge of negligent use of a deadly weapon.
Halyna Hutchins, a cinematographer, passed away on October 21, 2021, from injuries sustained when she was shot while setting up a scene for the western film Rust.
When the gun went off, Baldwin was holding it and aiming it towards Hutchins.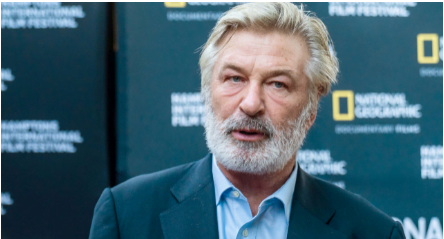 Joel Souza, the director, and the actress both received mortal injuries.
Baldwin began working to clear his name while investigators looked into what had happened. He first spoke with ABC News' George Stephanopoulos, telling him he wasn't to blame for Hutchins' passing.
"No. No. I feel that… someone is responsible for what happened and I can't say who that is, but I know it's not me. Honest to God, if I felt that I was responsible, I might've killed myself if I thought that I was responsible. And I don't say that lightly."
He also sued the people involved in handling what he was told was a safe gun.
Investigators found 500 rounds of ammo in the months after the shooting. There was a mixture of blank, dummy, and what appeared to be live rounds in them.
Authorities also made a compilation of information regarding the seconds following Hutchins' shooting public.
Hutchins' family reached a wrongful death settlement in October 2022 with Baldwin and other moviegoers.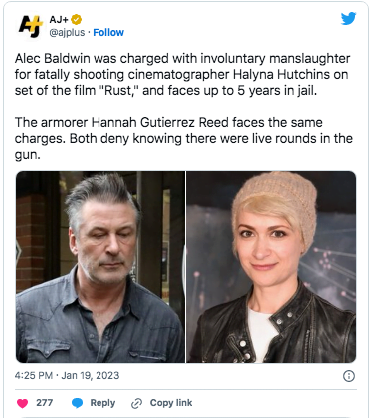 "I have no interest in engaging in recriminations or attribution of blame (to the producers or Mr. Baldwin)," Matthew Hutchins said in a statement at the time. "All of us believe Halyna's death was a terrible accident. I am grateful that the producers and the entertainment community have come together to pay tribute to Halyna's final work."
This should have never happened. I still don't understand why there were live rounds on the film set.