What is common for most Hollywood marriages is that they don't last long. In fact, witnessing celebrities being devoted to that one person their whole life is pretty rare. This, however, isn't true for the on-screen Casanova, Pierce Brosnan. He and his wife Keely have been happily married for 27 years and are still very much in love and going strong.
Brosnan loves showing his love for his wife. For their 25th anniversary, he publicly thanked her for all her love.
They say the secret to their marriage and everlasting love is that no matter how hectic his work schedule is or how much she's busy, they always find the way to spend quality one-on-one time together.
"My wife and I took a short road trip up to Santa Barbara – we were going for a romantic weekend and to look at houses and drink great wine. We didn't listen to any music, but we just listened to the sounds of each other's voices and sorted out the world," he said.
Just recently, he shared a photo of him and his wife sharing a kiss at the beach during the celebration of his birthday. Along the cute photo, he wrote, "Thank you for the moon and sun and all the days of our lives together my darling heart Keely. I had a great 67th birthday. Thanks to one and all of you out there who wished me so. God bless, stay strong."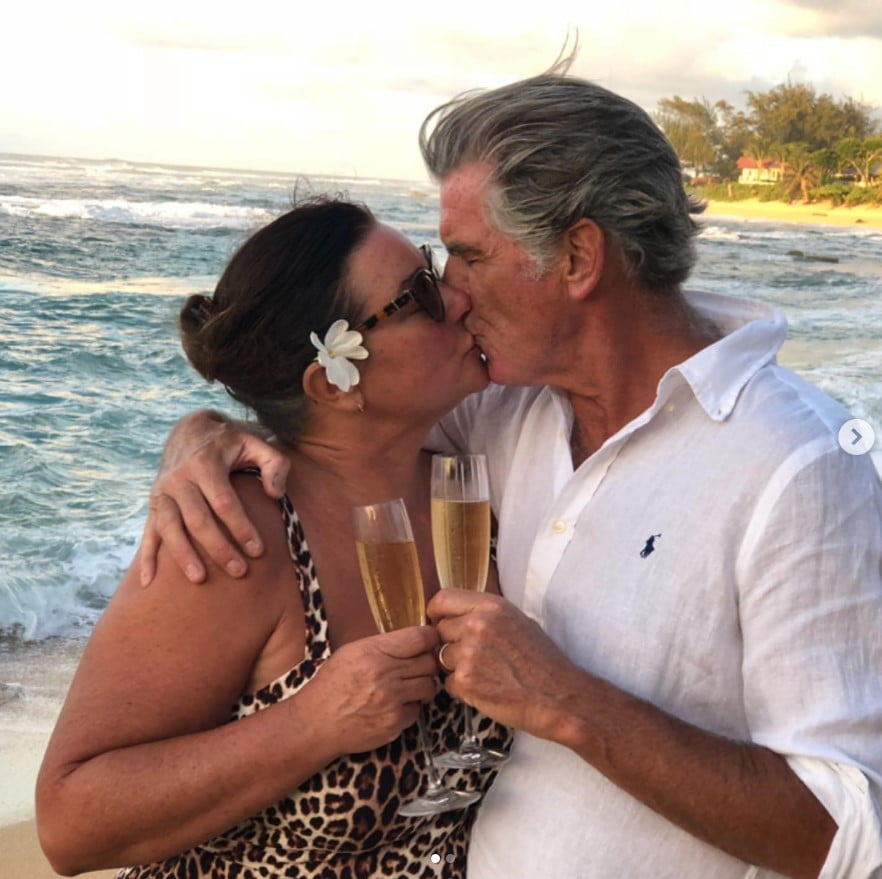 Keely posted a photo herself and wished her love a very happy birthday. "Happy Happy Birthday to my tender hearted renaissance man @piercebrosnanofficial Wishing you love, joy, and many many more trips around the sun."
Brosnan was first married to Australian actress Casandra Harris who tragically died of ovarian cancer back in 1991. Sadly, her daughter would lose her life due to the same illness. The Mrs. Doubtfire star had one child with her, but adopted her children from her previous marriage after the kids' dad died. They took his surname. He has two sons with Keely, Dylan and Paris.
He loves sharing photos of his children.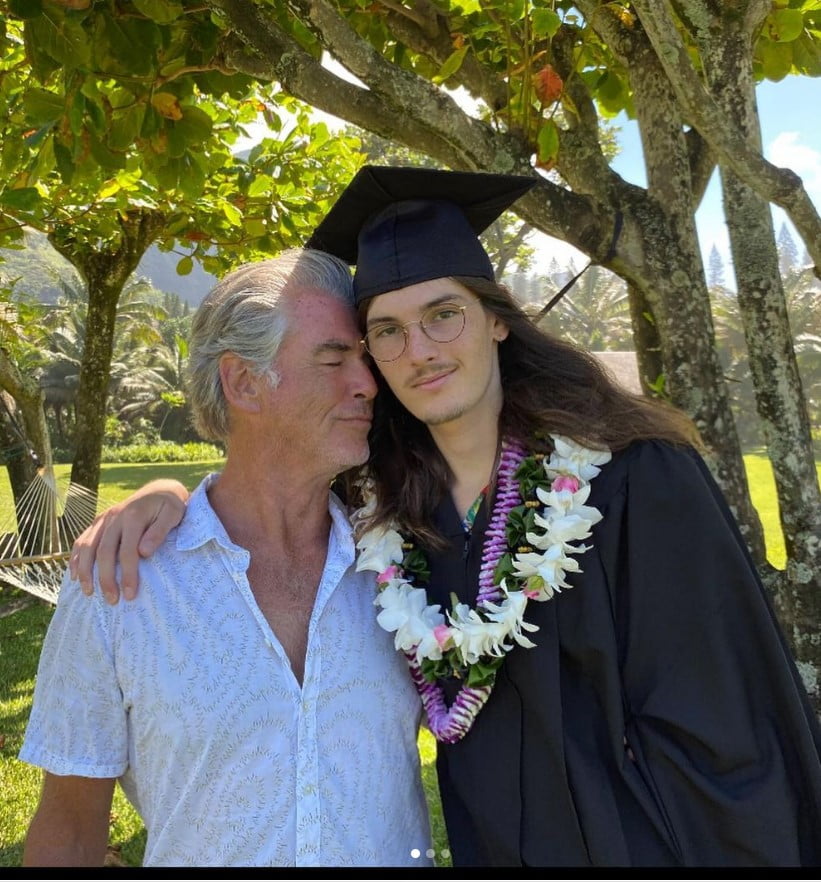 We can't wait to see more from this actor. Good news is he's working on a couple of films, one of which, Cinderella, is about to be released in 2021.
It's awesome Brosnan never let his fame change the man he always was. "I've been a married man most of my life — that's the way I like it," the A-lister told Closer Weekly. "I'm one of those guys who believes you need a strong woman in your life. I found a great woman in Keely … Not if I searched a million times over would I find one as good."