Nobody ever forgets what it was like to become a parent for the first time. And occasionally, just when you believe that your journey to parenthood is complete, life surprises you.
Shemar Moore, an actor, has the chance now to fulfill his ambition.
For many years, Shemar Moore was a regular on our television screens. He is most known for his performances as Malcolm Winters on The Young and the Restless, Derek Morgan on Criminal Minds, and Sergeant II Daniel "Hondo" Harrelson in the title role of S.W.A.T.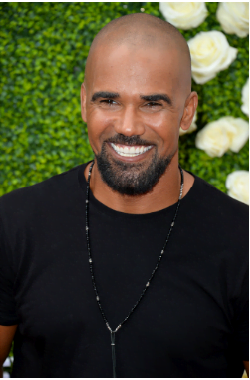 The Jennifer Hudson Show just released the trailer for the episode, which revealed stunning news for everyone: actor Shemar Moore is finally becoming a father for the first time at the age of 52! The actor is scheduled to appear on the program.
The actor tells a smiling Jennifer Hudson, "I'm Shemar Moore, 52 and a half years old. My mother is in heaven, right now it'll be the three-year anniversary on February 8," he said. "And on February 8, I'm going to make one of her dreams come true because, in real life, Shemar Moore is about to be a daddy."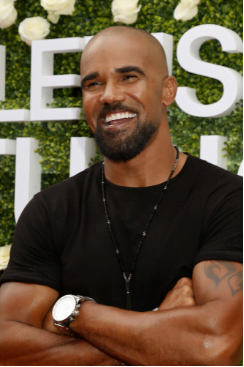 On February 8, 2020, his mother Marilyn Joan Wilson-Moore passed away. She had been battling multiple sclerosis for a while.
Even Hudson was taken aback by Moore's announcement. The host said, "That is news. And your mama gonna be so proud smiling at you from heaven."
Moore seemed beside himself with glee at the prospect of finally becoming a father. He said, "I was worried for a while that maybe that ship had sailed kind of thing, and, you know, God had my back and things lined up. …My life is pretty grand but I know once God does call my name, once I get this experience, I'll be able to go to heaven whole."
Other than the fact that he is expecting a child, the trailer says nothing further. However, the actor posted a film from the gender reveal celebration they held for him and his partner Jesiree Dizon on his Instagram page.
He captioned the sweet video, "Mama's smiling from Heaven 🕊️ … Miracles happen … Here comes the BEST part of my life."
The couple finds out they are having a girl as a helicopter flies overhead letting out pink smoke. Upon finding out the gender, everyone is ecstatic, especially the parents-to-be. Shemar shares that they will name their little girl Frankie.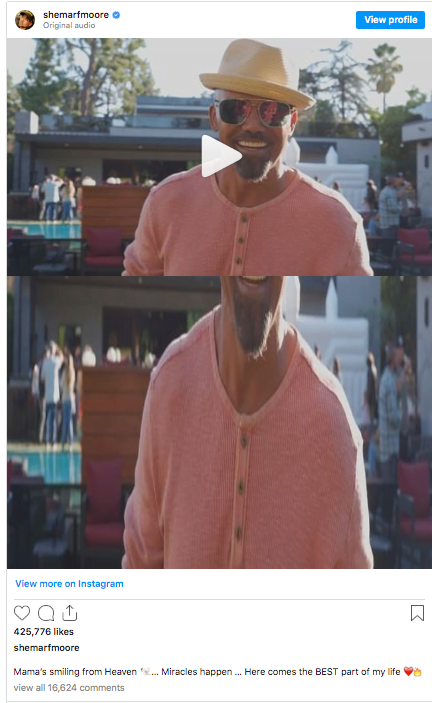 Moore has been open about his desire to become a father for a while.. He said in a 2017 interview, "I want to be a family man. I want to be a father, I want to have a partner in crime, a woman to share [my life] with. I want to continue to evolve, I want to continue to take the next step in my life. In my personal life."
On January 26, 2023, the whole episode of Jennifer Hudson's show including his pregnancy announcement will air.
We are overjoyed to hear that Shemar will soon become a father for the first time. We wish the pair nothing but the best!
Share this amazing news with other fans of Shemar Moore to remind them it is never too late to become a parent.