Lyndsay and Matthew Brentlinger were over the moon when they learned they will become parents. Later on, when doctors told them she was carrying twins, their joy doubled and they couldn't wait for the day when they would hold their bundles of joy in their arms.
Sadly, the ultrasound showed that one of the babies had a heart abnormality and these parents-to-be were told that the little one wouldn't survive in the womb. This left them heartbroken, but they had to move on and be strong for the other baby.
The thought that they would never meet their baby haunted them. On top of that, they feared for the other twin as well, although doctors assured them it was developing perfectly normal.
The sick baby was a boy, and the healthy one was a girl. Lyndsay and Matthew were aware of the reality, but they still prayed every single day for the baby to pull through.
When the time came for the twins to be welcomed into the world, Lindsay was rushed to the hospital. Moments later, she gave birth to William and Reagan.
It was a miracle baby William was born. He looked healthy, but the reality was different. Doctors' prognosis were that he would live a few weeks the most, although he could be gone in days or even hours.
His parents were lucky he even made it to the world, so that they could at least meet him and hold him. They were determined to cherish every second spent with him.
The parents came up with the idea to organize a photoshoot, so that they could have precious memories of William. A friend of theirs, Mandy Edwards, was more than happy to help even though it was at a short notice. She called a friend, photographer Lindsay Brown, who canceled all her project to step in and take cute photos of the twins.
The babies looked like little angels. While Reagan slept through the photoshoot, sweet William was awake and looked very curious of the world around him. He wouldn't stop moving his tiny eyes around.
At the end of this precious experience, they all cried because they were aware this could be the last thing they were all doing for William.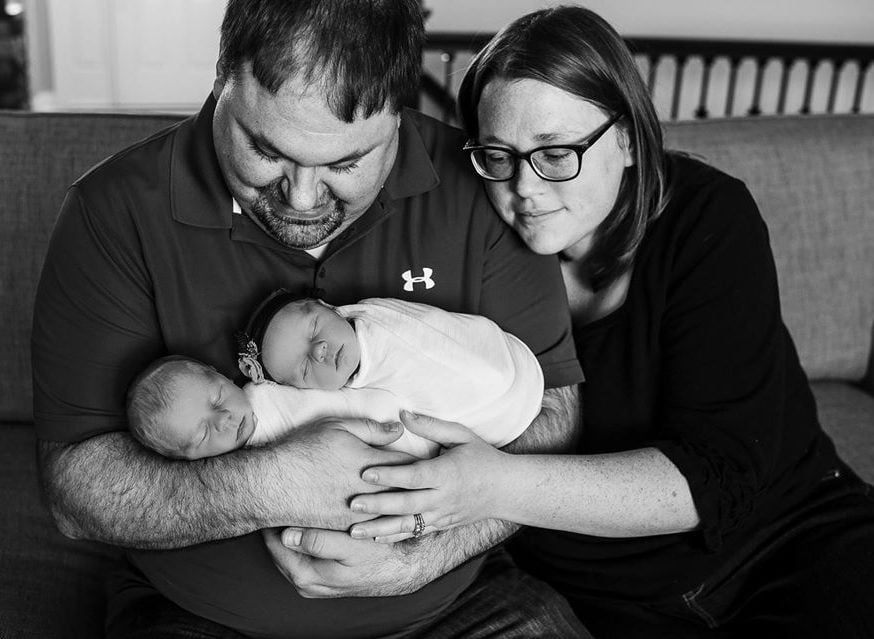 The twins looked happy and comfortable in their parents arms, and even got to spend their first and sadly last Christmas together. Just three days after the holiday, William passed away.
He lived for 11 days, and those days were the happiest in his parents' lives.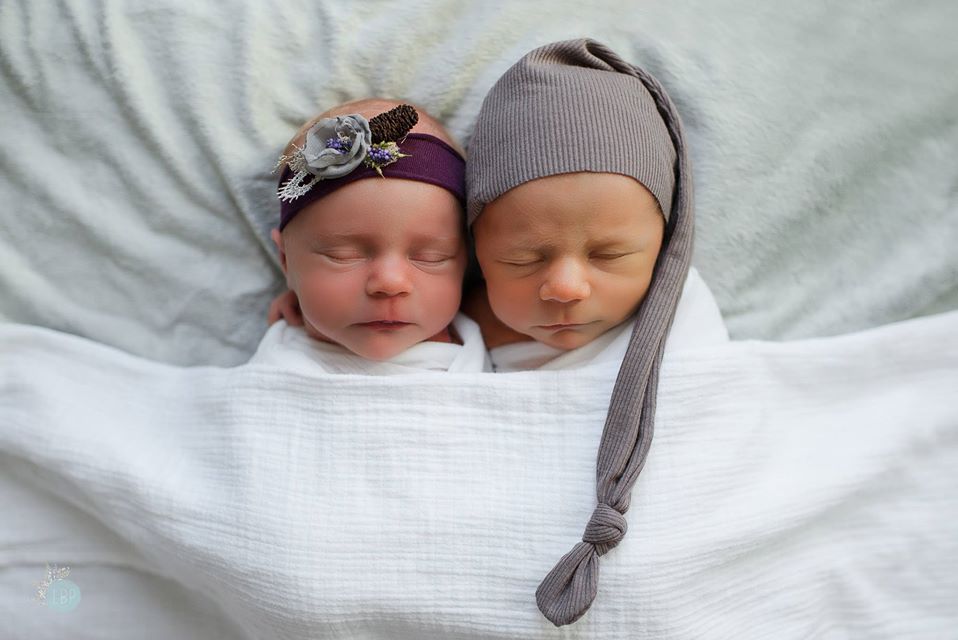 As for little Reagan, she will always have the photos to remind her of her twin brother and will always have someone watching over her from Heaven.
Please SHARE this touching story with your family and friends on Facebook!