When Donny & Marie was created in the 1970s, Donny Osmond and his sister Marie Osmond instantly rose to fame all over the world. After their television appearance, the pop pair gained even more notoriety, and the siblings eventually broke up to pursue separate solo careers.
Years later, Donny and Marie got back together in Las Vegas, where they had a long run at the Flamingo. But in 2019, they made the decision to abandon their tenure in "Sin City," amid widespread suspicions that they were engaged in some sort of family conflict.
Donny performed at a gig last weekend in front of a large crowd of admirers in Las Vegas. His sister Marie unexpectedly appeared during the performance and revealed new details about their connection.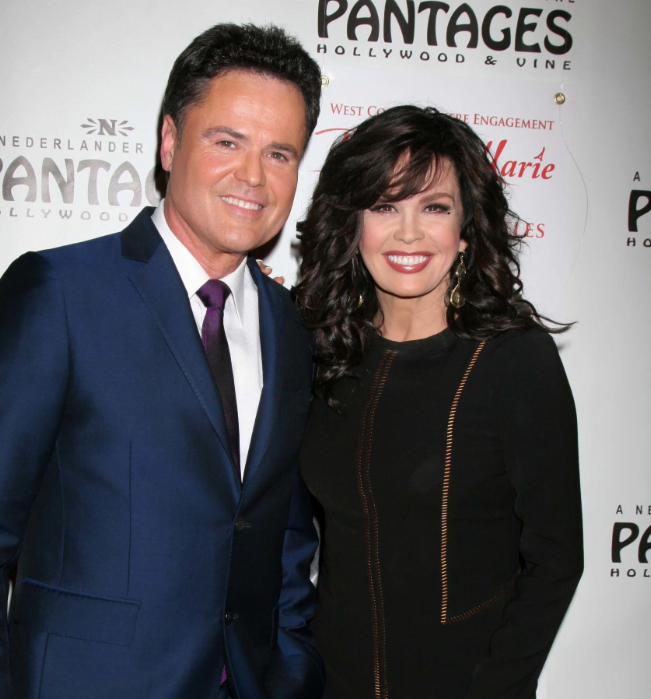 Only two of the Osmond siblings to break into the music business were Donny and Marie. They achieved great stardom as a result of their solo endeavors as well as their involvement with The Osmonds and Osmond Brothers.
On December 9, 1957, Donny Osmond was born in Odgen, Utah. He was always a performer; even as a little child, he appeared on stage with his older siblings as part of the Osmond Brothers.
Born two years later was Marie Osmond. She was one of nine children, and even though she was the only girl, she would be exposed to the entertainment industry when her brothers became frequent performers on The Andy Williams Show.
Marie's mother believed that her one and only daughter should pursue a profession in music as well. Donny was already a teen idol at that period. Marie would soon follow him onto the stage.
She became a solo performer after signing a contract with the family music label. She entered her first recording session when she was 12 years old, and she later called the experience "the most terrifying."
"So I threw up! Then I went in and sang."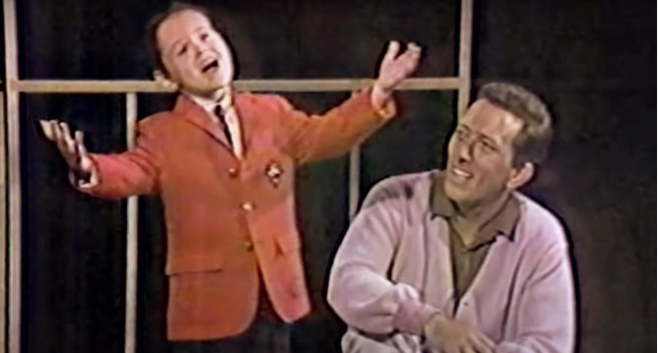 The parents of Donny and Marie had always envisioned themselves raising a large, deeply devout family. Although there was a lot of rigorous discipline in the children's environment, there was also a lot of music. Every Friday night, their singing parents Olive and George gathered the family to sing, play saxophone, and discuss current affairs.
Their family left Utah when Donny was three and Marie was one to pursue a long career in show business. Hollywood was the next stop, but for the young Donny, the change wasn't all that nice.
"It was kind of a traumatic day for me, he said. "It was kind of fun at first, but then I got homesick for my sandbox, my truck. But it was a new life."
"I went from an innocent child to a national television star"
At that point, Donny and Marie's older siblings Alan, Wayne, Merrill, and Jay had become a real attraction, performing as a child group. Then, in 1962, they were recognized by Walt Disney and got a job at Disneyland, performing on the television show Walt Disney's Wonderful World of Color.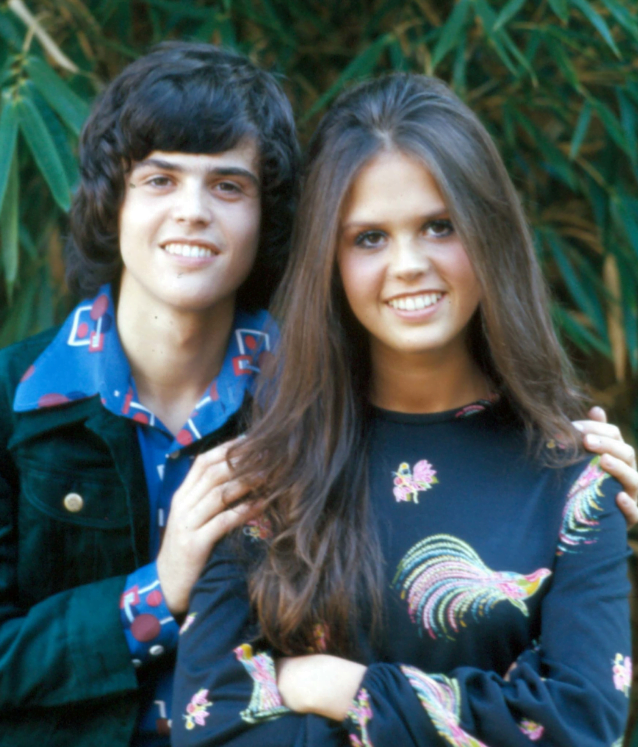 Donny began his career in show business at the age of five. The Andy Williams Show was where the Osmond siblings ended up singing and performing, and it was there that Donny had his big break.
"I went from an innocent child to a national television star. My career took on a life of its own," he explained.
Marie Osmond concentrated on country-style music, as opposed to her brothers who primarily created pop music. She released her first single, Paper Flowers, in 1973 when she was just 14 years old, and it quickly became a great hit.
She rose to the top of the music world because to the song. She earned the No. 1 country hit in the US and peaked at No. 5 on the pop chart published by Billboard magazine. Marie, who was still a teenager, became a star in Europe after Paper Roses debuted at No. 2 on the UK Singles Chart.
My Little Corner of the World, Marie's debut album, debuted a year later and debuted in the Billboard country Top 40.
In front of tens of thousands of fans around the US and Europe, Donny and his siblings as The Osmonds performed. Donny, though, found it difficult to live on the road when he was a little child. He was worn out and lonesome, and he missed his toys.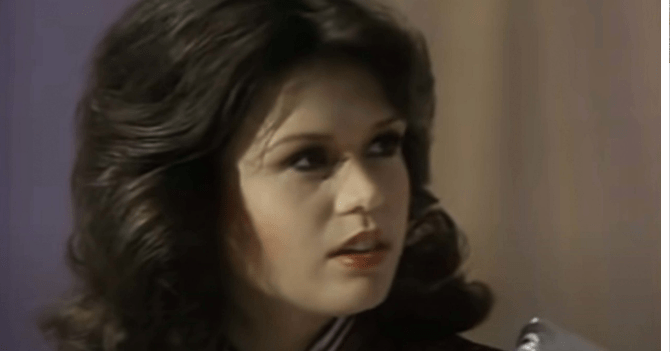 "It was a life of extremes," he recalled. "On stage, twenty thousand girls screaming your name and then go to a silence hotel room."
The Osmonds had 16 albums out by the time they stopped making big songs in 1976.
The young brother-sister duo's newfound fame, brought on by Marie joining Donny in duets, propelled them to global stardom.
Teenage hero Donny appeared on nearly every newspaper when the siblings first began to perform together. Donny felt a great deal of strain from that alone, which had an impact on him.
"There were times where I had the choice to walking on stage or dying, I would've chosen death. It's that scary," he said.
"Ever since I started in the business, I knew that someone is looking at me all the time, I had to be perfect."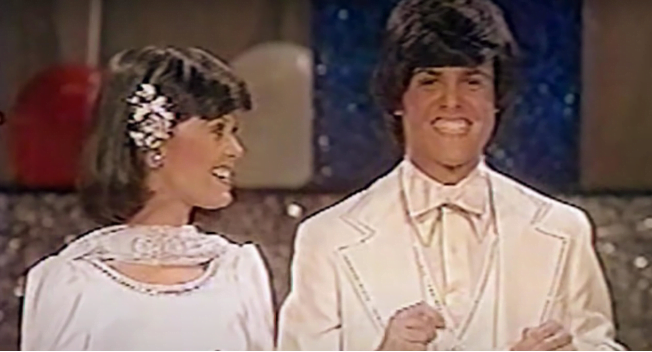 Donny and Marie's initial collaboration resulted in hit singles: "Morning Side of the Mountain" and "I'm Leaving It All Up to You."
In 1976, the two Osmonds transitioned into television thanks to the rise of the variety show Donny & Marie.
The entertainment show aired on ABC for the first time in 1975 and starred the two siblings singing and co-hosting. It became a country-wide success, with Donny and Marie always ending the show with the classic song May Tomorrow Be a Perfect Day.
The show also included guest stars, with celebrities like Chuck Berry, Paul Anka, Sonny & Cher, and Olivia Newton-John appearing, among others.
Marie joining her brother TV seemed to be a perfectly successful recipe. Yet behind the scenes, Marie was – just like her brother – under immense pressure to look good.
It was all smiles before the camera as the dynamic duo interviewed celebrity guests and performed numerous hits. Still, Marie faced pressure all too familiar to many women in the public eye.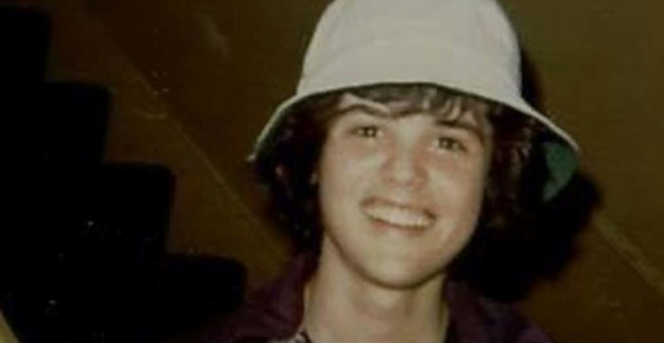 "I had producers take me out into the parking lot when I was 103 pounds and tell me that I was obese, disgusting and a disgrace to my family," Marie told Closer in 2015. "They said that I needed to keep food out of my fat face."
While doing the show, Marie also recalled something was wrong with her brother.
Donny Osmond – mental health issues
"There were times when he was in his dressing room, and he would have really difficult times," Marie Osmond recalled. "I just thought it was stress. I don't think he knew [what the problem was]."
Later, Donny would reveal that he struggled with mental health issues during his career. That's perhaps not so surprising considering the ridiculous level of fame he and his sister lived with.
It even got to the absurd point that his organs became the subject of public interest.
Donny once explained that he was rushed to the hospital in great pain following a show wherein he had developed abdominal pains. Once there, he underwent surgery, but it didn't take long before he was back on track.
Yet when Donny woke up from surgery, a photographer from a magazine was in the room.
"The photographer said: 'We need to get some pictures of you, Donny,'" he recalled. "'Look like you're in pain.'"
Donny complied, but years later, he reflected on how idiotic it was. He said that he almost lost his life.
Donny Osmond & Marie Osmond – Las Vegas residency
"At the time, I did what they needed me to do because I realized millions of girls were going to read Tiger Beat [magazine] and I had to put on a good show. The harder you worked, the bigger star you became. At least that's what I thought," Donny explained.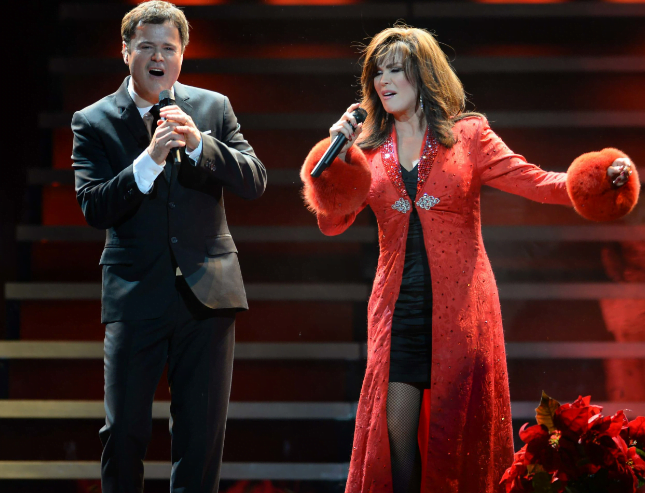 Donny and Marie each went on to have very successful solo careers. Meanwhile, they raised their own families, yet the yearning to one day stand beside each other on stage again clearly never left.
In 2008, the siblings announced their new joint residency at the Flamingo Hotel & Casino in the Las Vegas. The show ran for 11 years, featuring a total of 1,730(!) performances. Sadly, in 2019, Donny and Marie decided it was time to move on.
During their final performance, both Donny and Marie had trouble fighting back the tears as they sang their last song, May Tomorrow Be a Perfect Day,
"During this time I literally got my life back on track," Marie continued.
"I was a single mom with 8 kids and a lot of baggage – along with their broken hearts to heal. Performing with Donny provided stability for my children by not traveling and for the first time I felt peace. I could be a mom and still do what I loved with someone I trusted, my brother Donny – I love you Donny!"
"Why? Why not?" Donny Osmond asks . "There's so many projects we want to do individually. She's got her career, I've got my career… We had no idea it would be 11 years. We started out as a six-week contract and here we are 11 years later."
Rumoreed feud betweeen the siblings
"We are very different people. He loves everything organized and structured, while I like to breathe within the structure of the show. I'm always throwing a curveball at him. He goes crazy and it makes me laugh so I keep doing it," Marie added.
Yet with the ending of their tenure in Las Vegas, rumors emerged suggesting that the two had been fighting and didn't want to continue performing together anymore.
"We announced this and the next day they were like, 'Oh they're fighting,'" Marie said, adding that just like many brothers and sisters, they have disagreements.
"And I'm like, 'Oh come on, we get angry at each other every day. Come on,'" she shared.
Fortunately, the supposed family conflict involving Marie and Donny did not last very long. Donny recently featured his sister Marie as a special performer during one of his gigs in Las Vegas.
Together, Marie and Donny sang the popular song I'm A Little Bit Country, I'm A Little Bit Rock 'N' Roll. Donny shared a picture of himself holding his cherished sister on Twitter with the message "Together Again."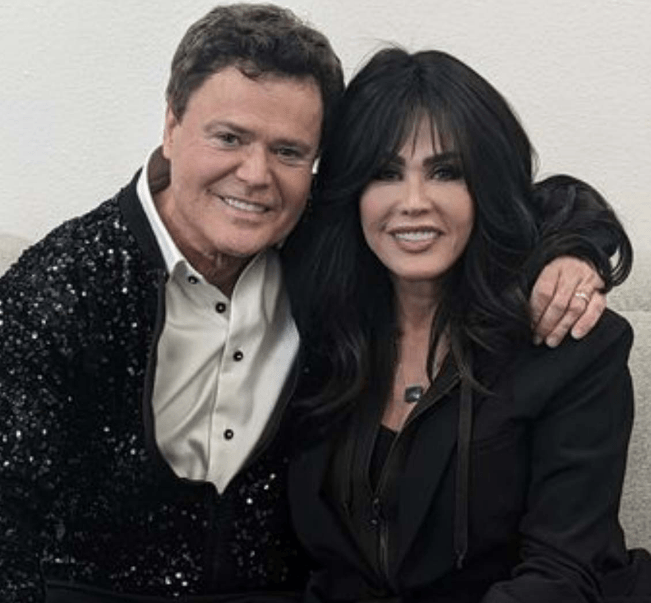 He went on: "Words cannot express how great it was to see my sweet sister at my show on Saturday night at Harrah's Las Vegas.
"During the Request Segment of my show, someone yelled out, 'Sing I'm A Little Bit Country, I'm A Little Bit Rock & Roll.' I went out to the booth where Marie was sitting and we sang our theme song once again together."
The crowd went crazy, Donny said. I wanted it to be visible to everyone. For the rest of my life, I'll reflect on that time. I'm grateful, sis. I cherish you.
In our hearts, Donny and Marie Osmond will always have a special place.