Sadly, Olivia Newton-John passed away in 2022. She was a fantastic human being and a big talent.
It is understandable that her death affected her close friends and family.
The Grease star's daughter has now shared how her mother spent her final hours and her mother's final words to her.
Unfortunately, it's a really depressing read.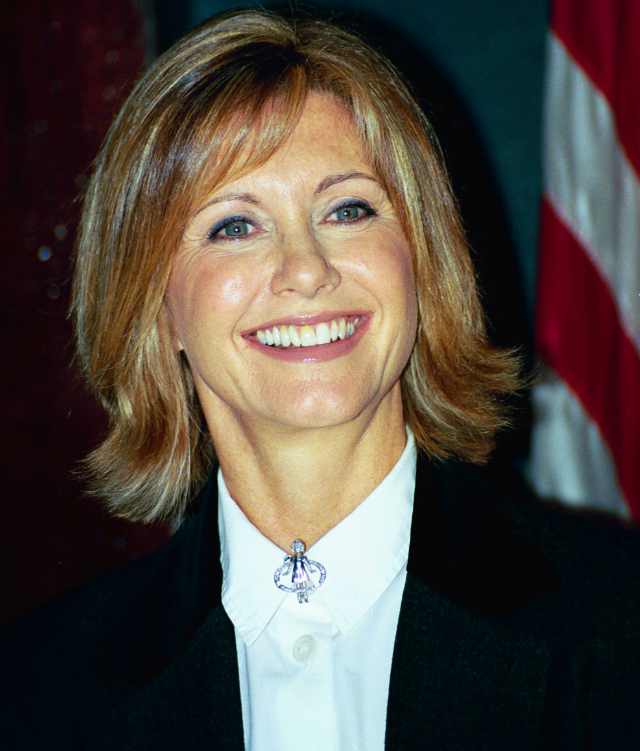 For decades, Olivia Newton-John was the queen of our television screens, making successive generations laugh. The stunning grin and endearing demeanor of the singer and actress made her a treat to behold at all times.
She was catapulted to new levels of stardom after her performance in "Grease," which she had never experienced before. With over 100 million records sold, she is currently one of the best-selling recording artists of all time.
Yet she also had to deal with a dreadful illness for a sizable portion of her life. The famous Grease actress battled breast cancer for many years while trying to maintain her life.
According to accounts, she received her initial cancer diagnosis in 1992. Doctors broke the terrible news to her shortly after she published her third greatest hits album, Back to Basics: The Essential Collection 1971–1992.
Olivia was forced to put everything on hold after being given her initial breast cancer diagnosis; she postponed the promotion for the aforementioned record and her scheduled tour.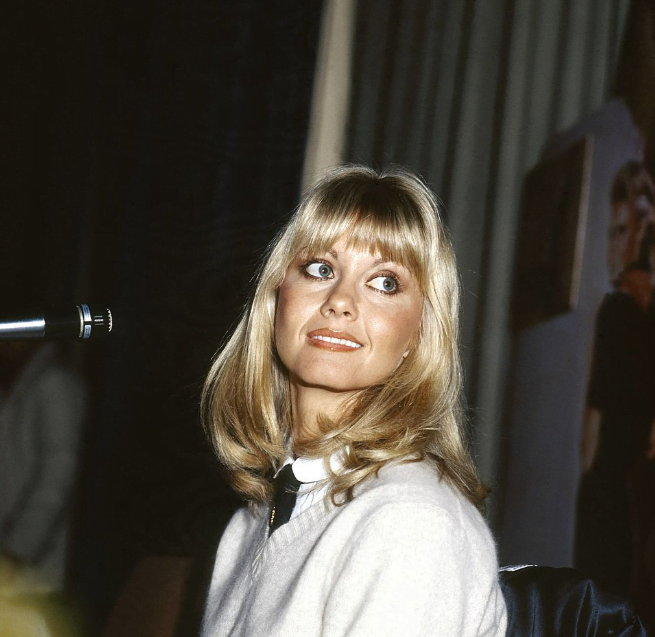 Olivia received even another tragedy in addition to her first cancer diagnosis, as if that weren't enough. Her father passed on that same weekend, which was a tragically unfortunate turn of circumstances.
Olivia Newton-John had regular checkups, which allowed for the early detection of her cancer. After 24 hours of the diagnosis, her right breast underwent a partial mastectomy. Olivia was "too distressed to say anything" when she arrived at the hospital before her operation, despite the fact that doctors had assured her that the prognosis was favorable.
"I just want to get well," the singer-actress said.
Newton-John, then 43, had the option of remaining silent and not discussing her diagnosis, but she wanted to prevent graphic tabloid headlines. In the end, her decision to disclose her breast cancer helped spread awareness and may have prevented thousands of deaths.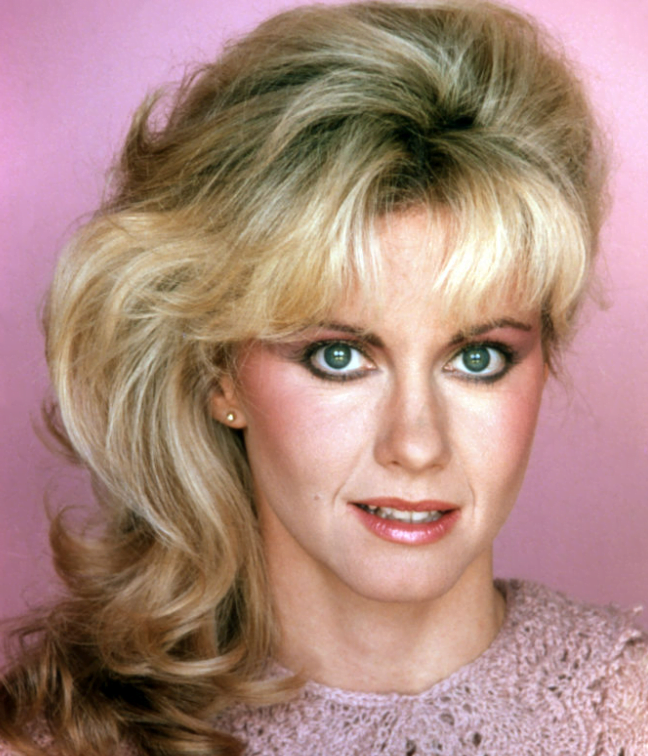 "I draw strength from the millions of women who have faced this challenge successfully," she said.
Olivia recovered after undergoing nine months of chemotherapy, acupuncture, breast reconstruction, and homeopathic treatments. She then acted as a breast cancer research champion.
The Grease actress, who had always insisted on eating well and adhering to a strict fitness regimen, made the decision to spend millions on a "greenhouse" to aid in her fight against cancer.
In California's Malibu, the estate was constructed with expansive ocean views. Olivia insisted on using only non-toxic materials throughout the house and did not allow any discarded or recycled wood.
"When I was told I had cancer I kept asking myself 'Why?' All I could think was that the cancer could have been brought about by the environment were living in," Olivia told Sunday Mirror in 1993.
I kept wondering whether it might have something to do with the water and air we were breathing in Los Angeles. There are too many people in Los Angeles, and I felt confined.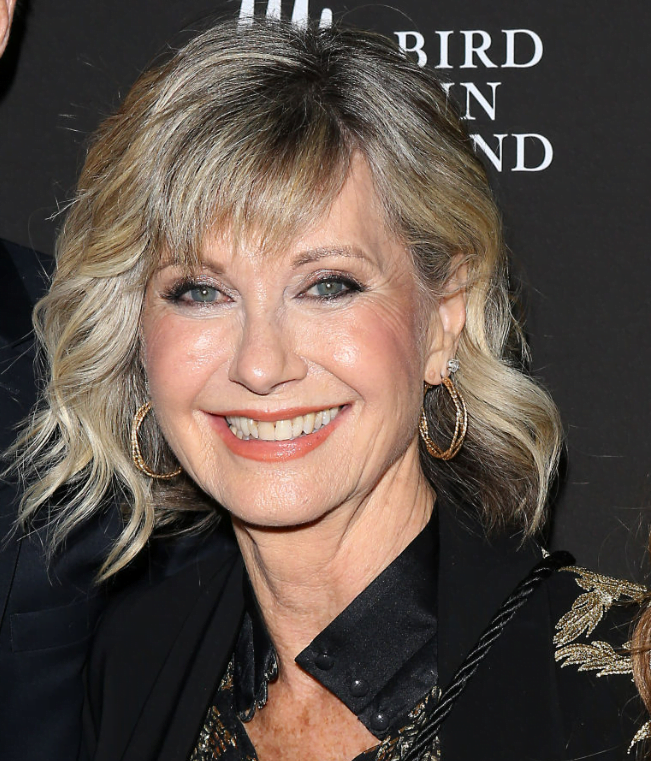 Fighting cancer assisted Olivia in overcoming her anxieties and reevaluating her priorities. Fans and friends from all over the world donated hundreds of flowers and get-well cards after the well-known female singer received a cancer diagnosis.
In a 1994 interview with the Santa Cruz Sentinel, Olivia emphasized that receiving all the support from friends, family, and fans was a crucial step in the recovery process.
"As a woman, it's sometimes very hard to focus on yourself," she said. "We're always focusing on our families, everybody else besides ourselves. We always come last. You know, mother always gets the smallest potato."
Olivia Newton-John never wanted the diagnosis to ruin her spirit.
"If you think positive thoughts, you'll create a positive world around yourself and attract positive people to you," the British-Australian actress told Us Weekly in 2019.
But Olivia's daughter, Chloe Lattanzi, once told 9News that her mother's battle with cancer had been very stressful for the family.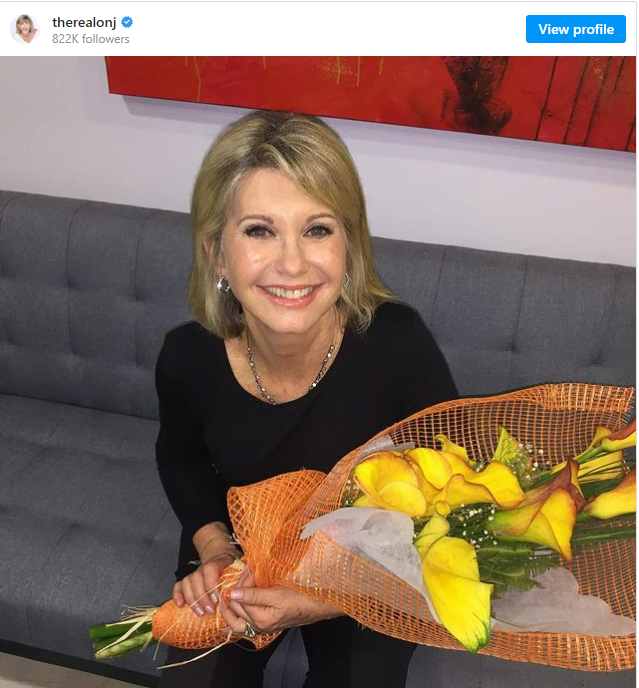 "I would wake up in night sweats. I kind of pushed it, I didn't deal with it," she told 60 Minutes in her first television interview speaking of her mother's illness.
Olivia, 68, was devastated to find that her cancer had spread to her bones in 2017. Doctors informed the Grease actress that her back pain was being caused by breast cancer that had spread to her sacrum, a bone in the lower back, and that she would need to postpone numerous concerts as a result.
Olivia underwent radiation therapy and other wellness treatments while feeling a "absolute knowingness" that she could turn things around once more. John Easterling, her husband, reported that Olivia's pain had "gone from an 8 to roughly a 2" after two weeks. The singer maintained her optimistic attitude and persisted in advocating research despite her fight with the illness.
Alongside her husband, she created the Olivia Newton-John Foundation Fund to raise money for medicine and cancer treatments.
"I am feeling good and enjoying total support from my family and friends, along with a team of wellness and medical practitioners both here in the U.S. and at my Olivia Newton-John Cancer Wellness and Research Centre in Melbourne, Australia," she said.
During this challenging period in her life, the actress was open with her health journey and became a symbol of triumphs and hope. She also revealed that this was actually her third fight against breast cancer, as she had a recurrence of the disease in 2013.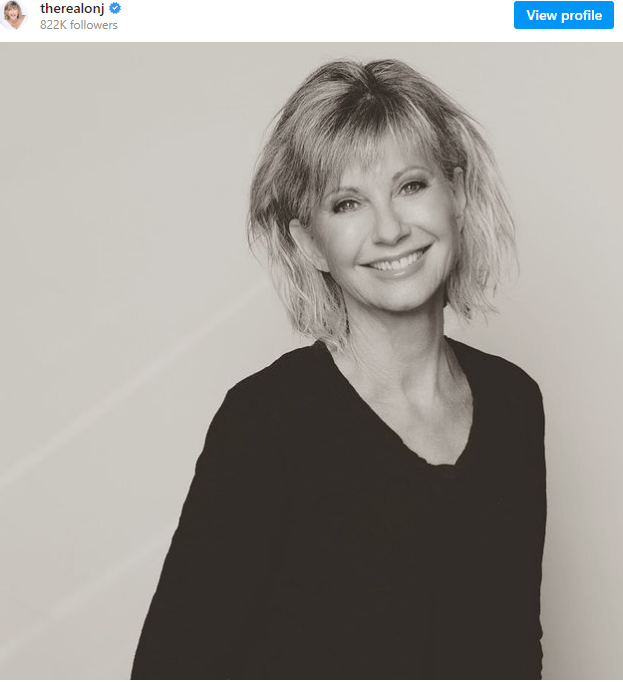 "A lot of people see it as a fight and wherever you choose to see it, that's your prerogative. I see it as part of my… whatever you want to call it. I see it as part of my mission, maybe," she said.
Olivia bravely fought her disease, until cancer came back for the third time.
Since she was older the third time cancer returned, her health took a major blow. This meant she only made a handful of public appearances and mostly kept herself out of the public eye.
After learning that she had stage 4 cancer in 2019, Olivia intensified her efforts to raise money for The Olivia Newton-John Foundation for cancer research. According to Daily Mail, she sold off much of her real estate to finance more research. The superstar reportedly decided to let go of her 189-acre farm in California, which she sold for $ 6.6 million.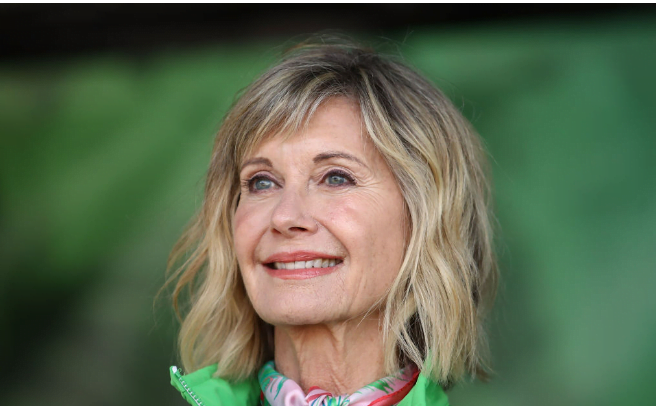 In October 2021, Olivia also transferred full ownership of her Santa Barbara estate to her beloved husband, John Easterling.
"Olivia loved helping people. She spent the last two decades of her life giving back," a source close to Olivia told The New York Post.
"She wanted to leave behind something that would last, and something that her daughter, too, could benefit from."
Last days in life
According to Olivia Newton-John's niece, Totti Goldsmith, the family could only watch as the icon's condition worsened during the last five days of her life.
"It's not a shock, we've known how sick she's been, especially the last five days," Totti, who lives in Melbourne, told A Current Affair.
Totti couldn't get to her auntie's home in Southern California in time, so she said her final goodbye over the phone. Olivia's husband put them together on Facetime so they could see each other one last time.
"I told her all the things I needed to say. She was leaving us… but I could feel like she got it," Totti shared.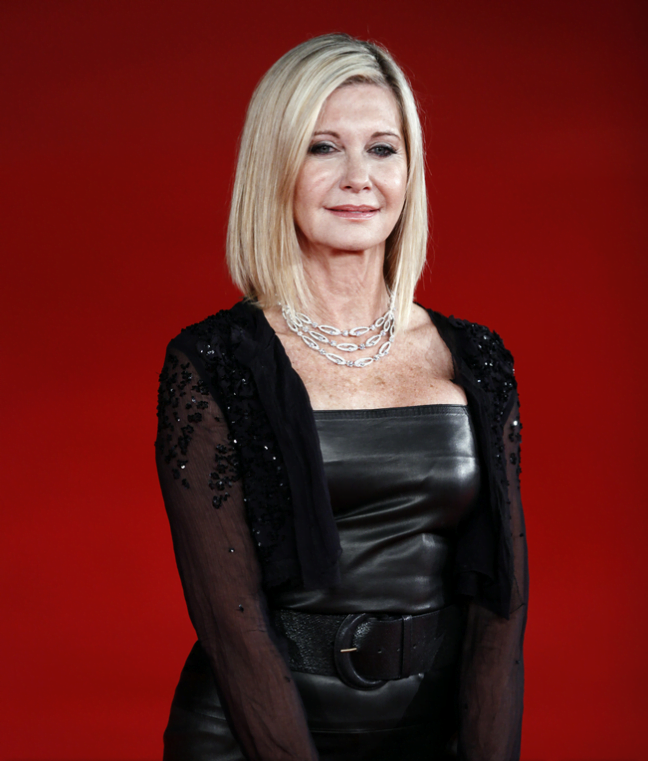 Totti, whose mother was Olivia's sister, also revealed that the Grease star lived with immense pain during her final days.
"It wasn't just the cancer that got her, it was other complications, being in a hospital and with a very susceptible immune system. She got secondary infections," she said.
Totti also shared a story from a few years ago, when she visited her aunt at the Olivia Newton-John Cancer Research Institute she established in Melbourne. Olivia was having treatment there, and looked unwell.
"She was really skinny and really unwell and I said to her, 'Are you afraid of dying?" Totti recalled.
"She said, 'Plonker', which was my nickname, she said, 'I'm not, I'm not afraid, I've done more in my life than I could have ever imagined'.
"She honestly never imagined her life would be how it was."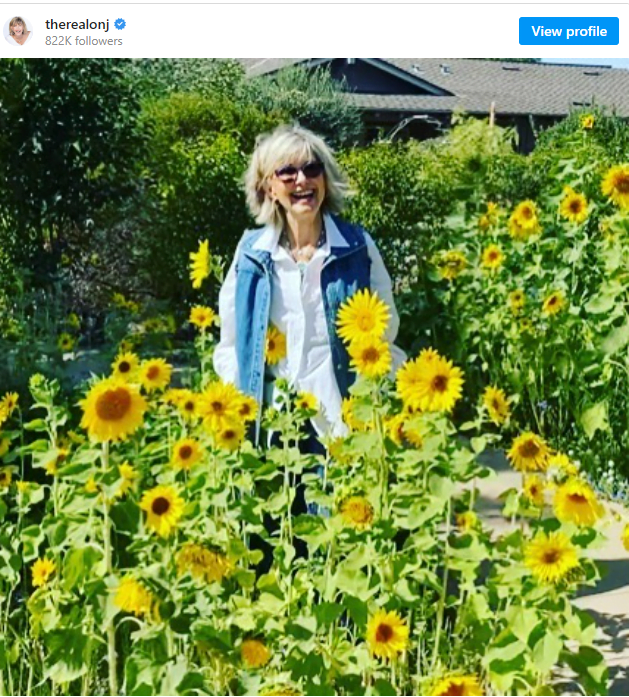 Olivia passed away on August 8, 2022, at the age of 73. Her Instagram account claims that she died quietly at home in Southern California, surrounded by loved ones.
In place of flowers, the actress asked that contributions be sent to the Olivia Newton-John Foundation Fund.
In an interview with TODAY's Hoda Kotb, Olivas's daughter Chloe Lattanzi shared a rare glimpse into her beloved mother's final hours.
"The last words she could say to me was, 'My sunshine," Chloe Lattanzi told Today and continued:
"And right before she lost her ability to speak, she was making jokes."
Millions of people all around the world adored Olivia Newton-John, including her co-stars, peers, and colleagues in the entertainment industry.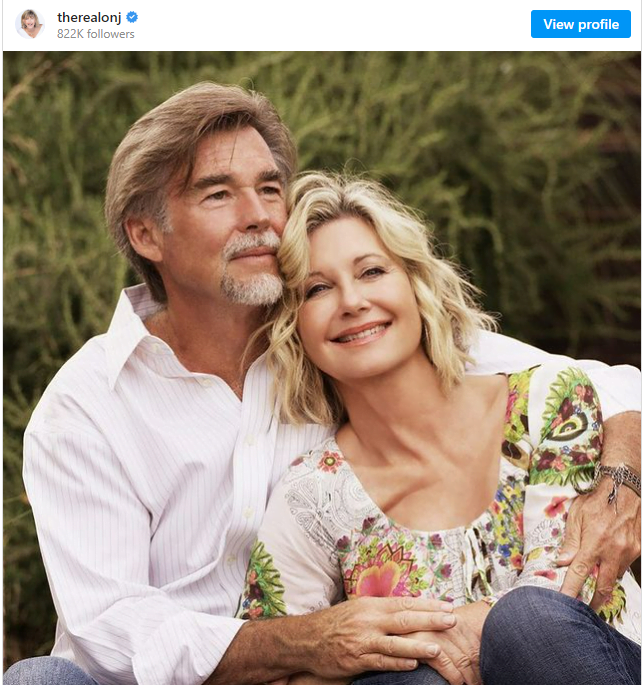 We'll always be fans of your music and iconic Grease performance.