While undergoing medical treatment for continuing health issues, Al Roker is updating his followers.
On Thursday morning, the 68-year-old Today show weatherman uploaded a photo of the sunrise over the city and assured his followers that he wanted to leave the hospital soon.
"Hopefully returning home soon, but when your spirit sags a bit, you get to see that and recharge," he captioned the Instagram photo. "God bless you everyone for your good thoughts and prayers for my family and I."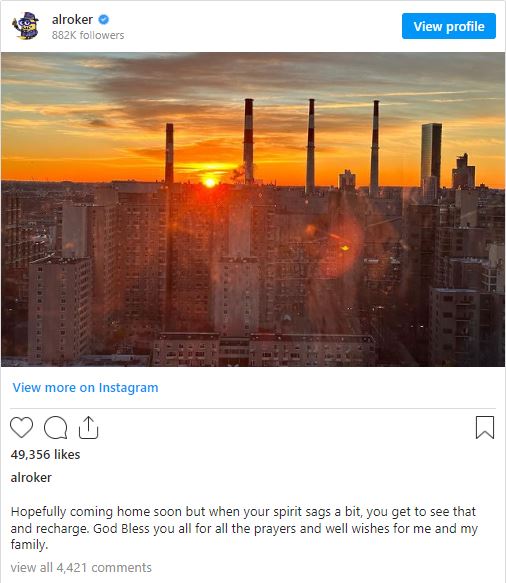 Many people wrote positive messages for Roker, hoping that he will recover completely and swiftly.
While hospitalized, Roker took to social media one week after expressing gratitude on the Today show.
The legendary television personality last appeared on the November 4 broadcast. He was brought to the hospital for treatment of blood clots in his leg and lungs, then released a few weeks later, only to be admitted again the day after Thanksgiving.
In the process, Roker missed the usual Rockefeller Center Christmas Tree Lighting and the Macy's Thanksgiving Day Parade, his first in 27 years.
In light of the holiday season, Today co-anchor Hoda Kotb noted last week, "We really wish that Al could have been among us, but owing to various complications, he is back in the hospital and he's in very good care. He is currently sleeping, and his doctors are closely watching him."
She went on to note that she and Craig Melvin FaceTimed Al Roker from the tree lighting, stating, "Al and his family want everyone to know how grateful they are for all the love, support, and well wishes. He gave us the thumbs up, and it was amazing to see Al."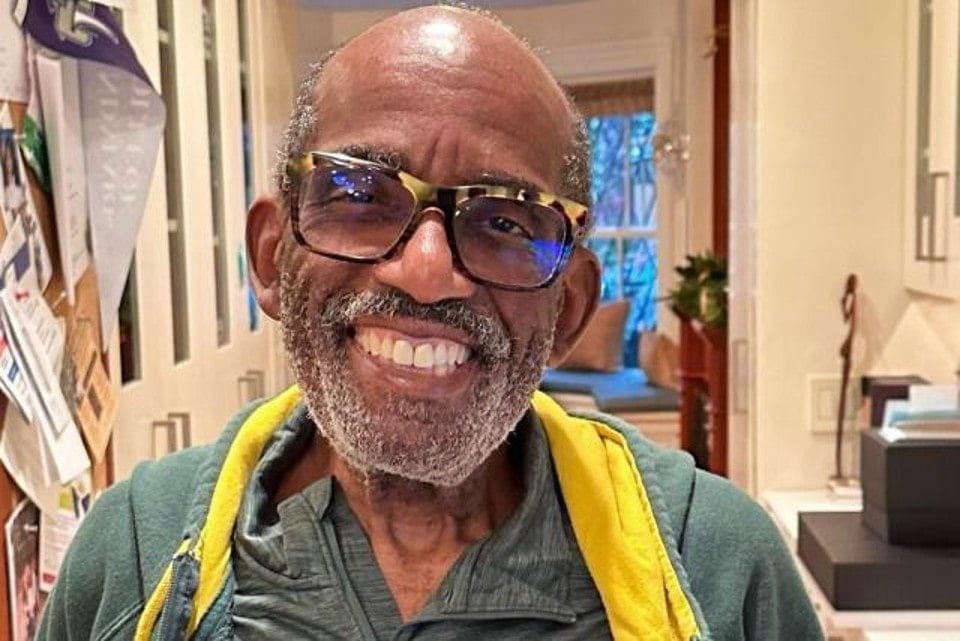 Roker returned to the hospital via ambulance just one day after being released.
According to a source, Al was sent to the hospital after Thanksgiving, and his wife, Deborah Roberts, was "locked out of her car and couldn't get inside it" when the emergency transfer happened.
According to the insider, "the car broke down," and she was unable to get her belongings, including her phone.
After her father was readmitted to the hospital owing to health difficulties, Roker's 24-year-old daughter Leila thanked her followers for their well wishes.
On her Instagram Story, she posted a selfie with the remark, "Thank you to all the wonderful friends and family who have reached out.  We are extremely grateful."