Many people have quiet lives while there are others you can't avoid with there larger-than-life personalities. Angela Raiola is one of those people.
You may or may not remember her but most will associate her as Big Ang" on VH1's "Mob Wives."
The sixty five year old star passed away after battling cancer for so long. In 2016, prior to her passing she spoke about this heartbreaking truth and warned people not to make the same mistake as her.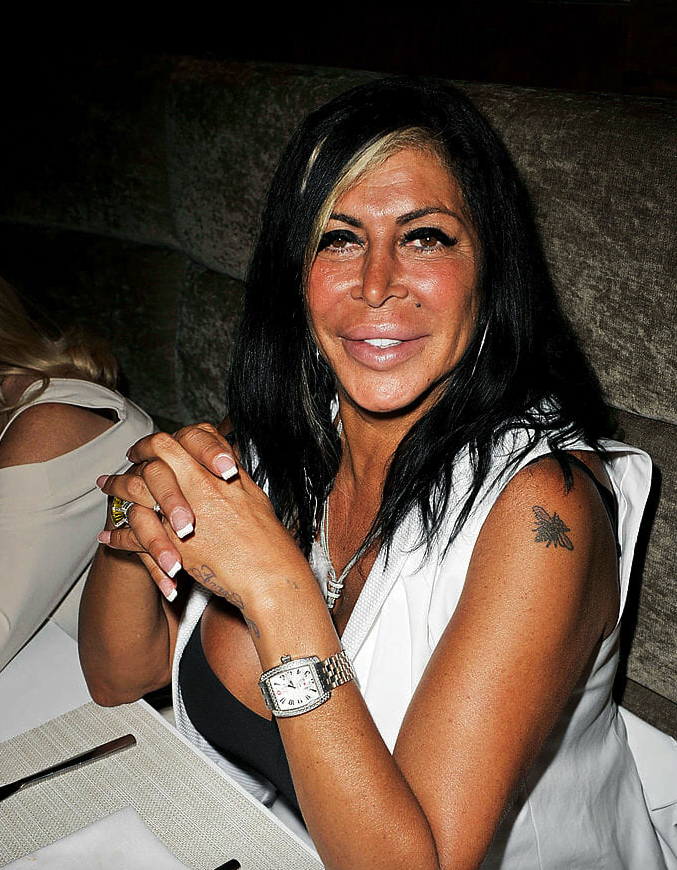 Angela "Big Ang" Raiola became the star of Mob's Wives show with her sweet personality. On February 18, 2016 Angela passed away leaving her family, sons, and grandchildren heartbroken.
One might wonder how she managed to become one of America's most popular reality television personalities and who was the woman behind all the makeup and plastic surgeries?
Ties to the mafia in New York City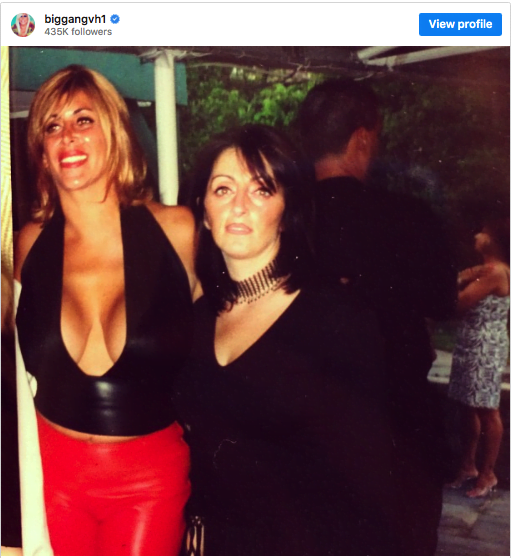 On June 30, 1960 Angela Joyce Raiola was born and raised in Brooklyn, New York with her four brothers and two sisters. She was also the niece of the late Salvatore "Sally Dogs" Lombardi, one of the "capos" or captians of the notorious Genovese crime family, one of the "Five Families" that control the mafia in New York City.
Angela was arrested in 2001 for her involvement in a Brooklyn-based drug ring. She was caught selling cocaine to undercover cops. Raiola, 41 at the time, had been given drugs from the organization to distribute on "street-level".
The leader was sentenced to nearly 13 years in prison and Raiola was indicted in May 2001 on six felony counts. The reality star pleaded guilty and was sentenced to three years' probation in 2003.
"People ask me why I did it. I was a single mom, supporting my family, paying $3,000 in rent. I did it for the money. I wouldn't do it again and haven't since. I learned my lesson," Angela said.
House arrest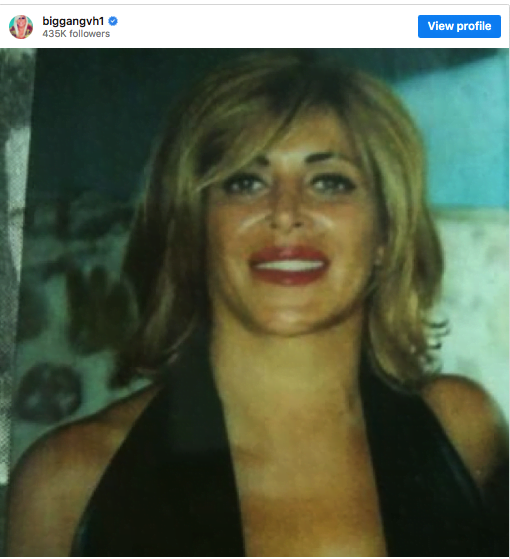 Raiola was also ordered to spend four months in house arrest and had to wear a monitor. That was quite a punishment – especially for a person like "Big Ang."
"My girlfriends and family came by every day. That also made me feel less claustrophobic. But for someone like me who needs to be where the action is and loves to go out, being confined to one place was torture," she explained.
Angela wrote about her lifestyle in her book giving advice to those who found themselves under house arrest.
Her tips included hire a personal trainer, bring the party to you, have sleepovers, and get yourself a tattoo to mark the experience.
Angela stayed on the right side of the law once she became famous in "Mob Wives".
Rising to fame
In 2012, she became a huge star and stayed on the show until it ended in 2016.
The series revolved around several woman in the New York City borough of Staten Island who had connections to the Mafia and the concept was developed by the producer Jennifer "Jenn" Graziano.
Critics were pretty impressed and praised the show after viewing the first season. Ken Tucker, a TV critic on Entertainment Weekly, wrote:
"As someone who's watched at least a few episodes of every version of the Real Housewives franchise and feels a bit nauseous about it, I didn't come to Mob Wives with high hopes. But this floridly funny, vicariously vicious reality series exerts a vulgar charm."
Other critics didn't seem as impressed.
"Tired concept, is so bad it should sleep with fishes," the New York Daily News wrote.
BHowever despite what people thought about the show itself, Angela "Big Ang" Raiola made a huge impression and her popularity got her own spin-off called "Big Ang" in 2012 and "Miami Monkey."
Plastic surgery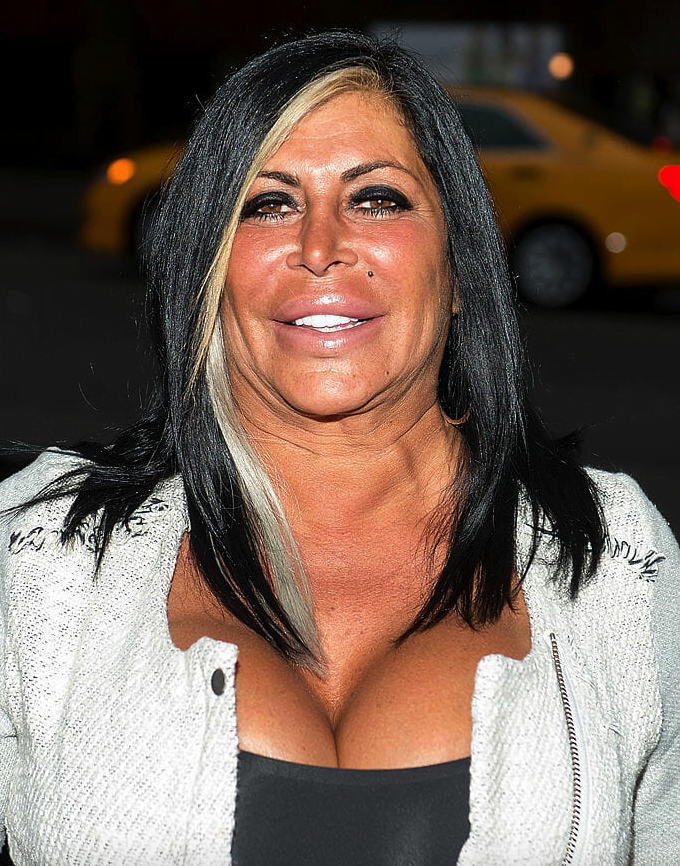 Angela is a big fan of cosmetic surgery after giving birth to her first child she went under the knife.
She was nsecure about her own body and thought she needed to do something.
"After I had the baby my boobs were dead. They just were prunes down to my waist. After my first surgery, I had them redone in 1995. They took the sponges out and put in saline implants.  I had a double 36 double D when I was only 14-years-old, so I have always had a big chest," she said.
During her time in the spotlight, a lot of people thought she had way too much cosmetic surgery. And towards the end of her life, the charismatic Mob Wife confessed that she was obsessed with plastic surgery and said that she liked changing her look all the time.
"I had a tummy tuck, liposuction, my lips injected and my breasts done three times," Big Ang said. "The first time I had my breasts done was 27 years ago, and they put sponges in them. That was in 1985."
Tragic death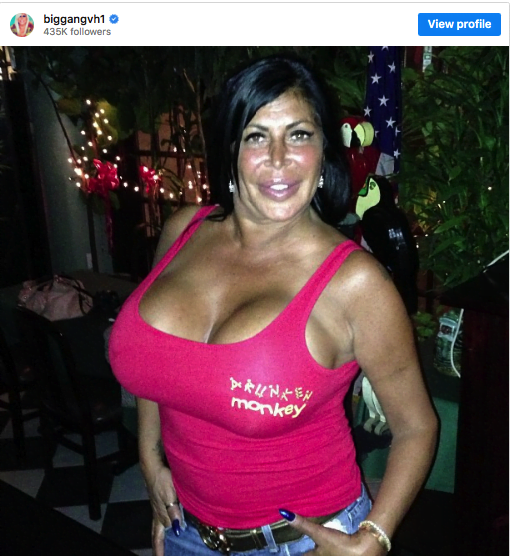 Angela began to complain of neck pain in 2015 when she felt something was wrong and was admitted to a Staten Island hospital.
Doctors discovered a huge tumor in her throat which they removed only to discover another one later that year. She was also diagnosed with stage 4 brain and lung cancer.
"First I thought I was cancer free. I was going to have a big party. Then a month later I was stage 4," Angela explained.
She continued to appear in "Mob Wives", but it was clear that she was suffering. During a reunion episode on February 13, 2016, she "dragged herself from her deathbed" and was only on set for two hours.
Raiola had two children, Raquel and Anthony "A.J." Donofrio, and six grandchildren. In 2009, she married her husband Neil Murphy but their relationship had occasional complications.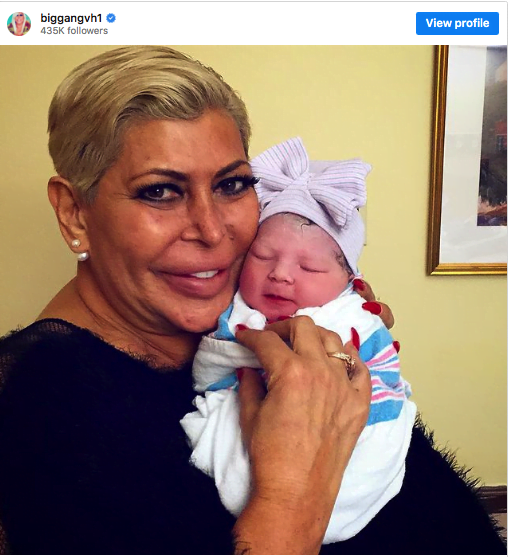 In 2016, Angela appeared on The Dr. Oz Show revealing that she had left her husband amid her cancer battle.
"I felt like he never stepped up to the plate, so I was done with it," she said. "Now, it's too late. I would rather be by myself. I would rather be alone."
Dr. Oz was also the last person to interview "Big Ang" before she passed away. The Dr. Oz Show host gave an insight into how the reality star felt during her last months in life.
"By the time she came on the show, she really had wanted to get things off her chest, to say things she knew she needed to say before the end, because she had weeks to months, not months to years left," he said.
"The most important emotion I heard from Big Ang outside the show was fear — she was scared. I think she knew the end was grasping at her, that she was looking over the abyss of death, a darkness down there that we all fear, and she knew that it was close."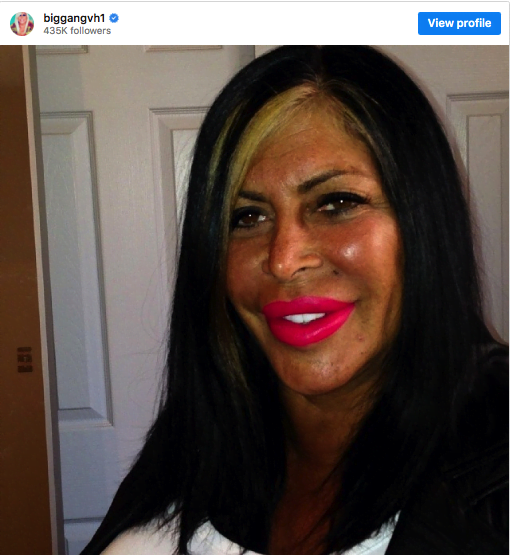 Angela appeared on the show in an attempt to warn people about a habit that most likely shortened her life: smoking for over 40 years but quit once she discovered her disease.
"I think the big legacy she's leaving us, the big reason she came on the show, was to make sure everyone knew that cigarettes had taken her life," Dr. Oz said.
"She started young, like so many, but like so many, by the time she realized she didn't want to smoke anymore, it was too late to stop — at least she felt that way. And she joked on the show about how she got the diagnosis of throat cancer, and as she walked out of the hospital, she took the pack of cigarettes and tossed them in the trash. And she quit cold turkey, but it was a little late," he added.
On February 18, 2016, "Big Ang" passed peacefully at a Manhattan hospital, surrounded by friends and family.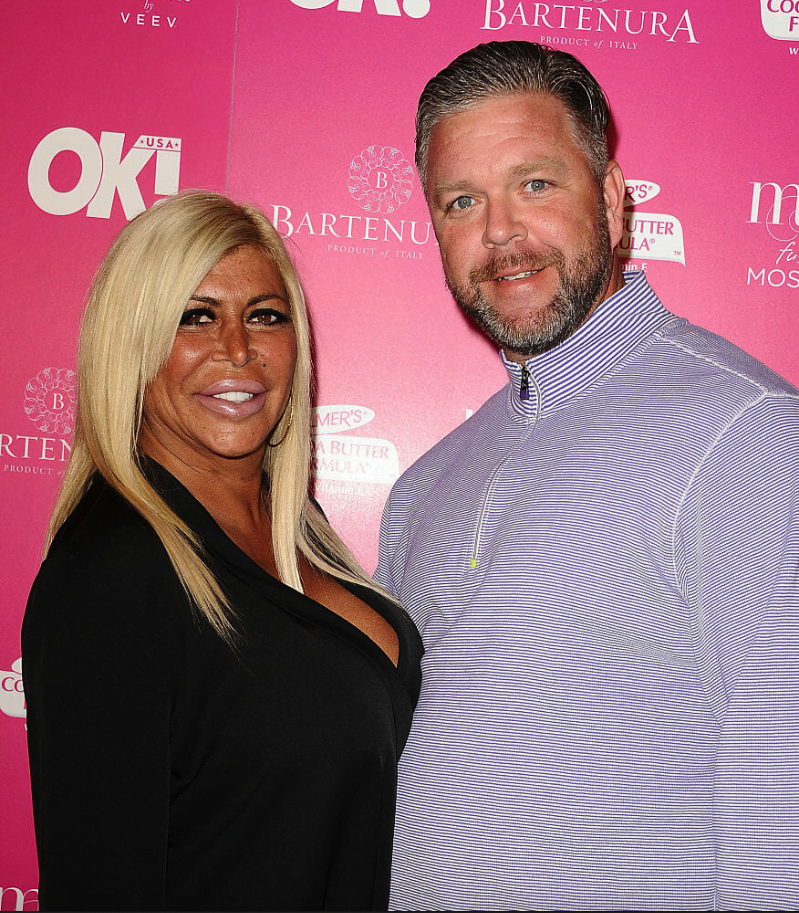 "She was surrounded by nothing but love from her immediate family and closest friends," a statement read. "YOU, (Her fans) were some of the most special people in her world, and she loved you immensely."
When the news of her passing broke, celebrities, castmates, friends and family flooded social media with tributes.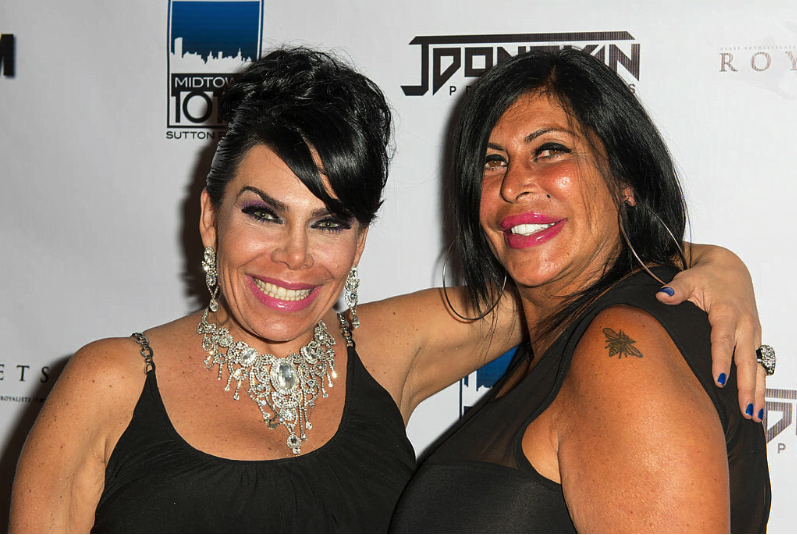 "Mob Wives" star and castmate Renee Graziano published a picture on Instagram of "Big Ang" and wrote: 'We will always love you .. Forever and ever Angela. You are part of our family #rip #withtheangels #inabetterplace. 'RIP ANGELA .. FOREVER IN MY HEART'.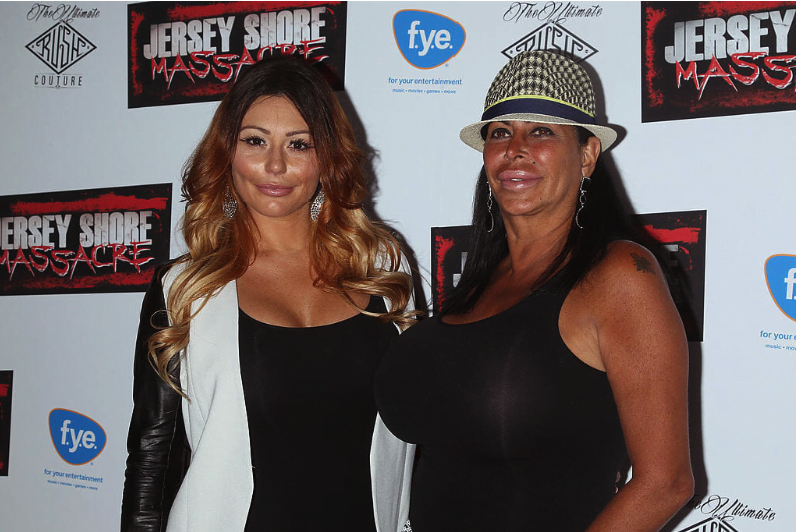 Family members shared heartbreaking photos of the "Mob Wives" star on her deathbed, where she was comforted by her loved ones.
Her husband, Neil was at her bedside shared a heartbreaking photo of him and his wife on social media.
"I will always love you forever please watch over the grandkids I know you will," he wrote.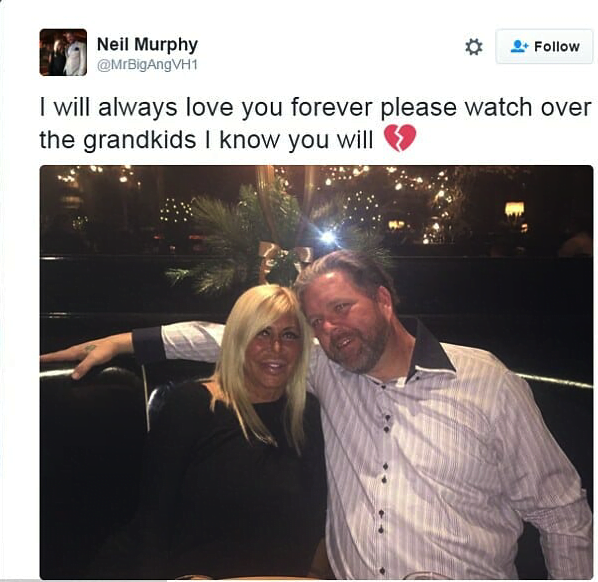 Rest in Peace Angela.